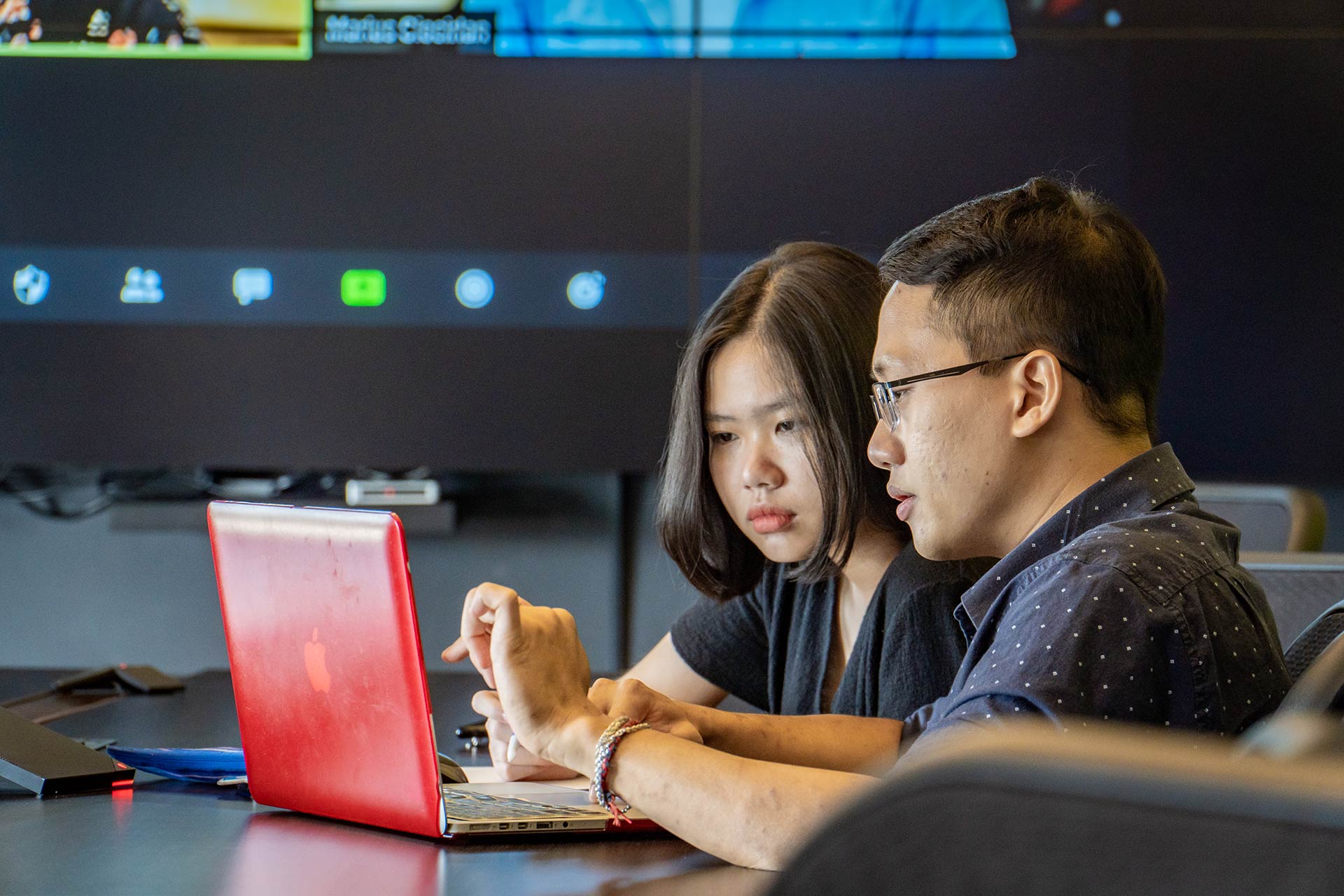 An annual program for tech pros across the region to connect and utilize their talent to make a positive impact in their community.
What is Give Back Hack?
Give Back Hack is an all new, annual program co-hosted by Codefi and Vizient to give tech professionals across the region a chance to give back to the community. The program invites local designers and developers to volunteer their time and talent to create and support websites and apps needed by charities and small businesses in the region.
Eligible nonprofit organizations can sign up for Give Back Hack now! Submit your overview of the tech project you need and how it would help accomplish your mission or goals. Finalists will be selected to pitch their project to a crowd of volunteering tech professionals at a community-wide event. Tech professionals will then select the projects they wish to volunteer their time to complete and support.
Are you ready to better your community? Let's give back!
Pitch Day
September 30, 2021 • 5pm
at Codefi
Sign Up
Goals
Connecting nonprofits with tech professionals to better our community.
Nonprofit Organizations:
Make Your Project Happen
Has your organization had problems in getting projects off the ground because of constraints in your budget? The Give Back Hack is here to help.
Sign up and enter your project with a detailed description and pitch to a crowd of eager tech volunteers waiting to make your ideas a reality.
Tech Professionals:
Donate Your Time and Skills
What better way to use those skills than to help some worthy causes? If you're a software developer, graphic designer or an expert in digital marketing, the Give Back Hack needs you.
Sign up and attend pitch day, where participating organizations will give you an overview of the projects they need your help with and start giving back!
Eligibility
Program eligibility for companies includes:
The organization must operate as a 501(c)(3) nonprofit
The proposed project must be technical in nature
The proposed project must be finite in scope
The proposed project must have a high impact on the organization's ability to serve the community
Get Involved!
The Give Back Hack is accepting applications from local nonprofits in need of technology solutions, as well as from tech professionals interested in volunteering their time to create and support these solutions. To get started, please fill out the appropriate form below!