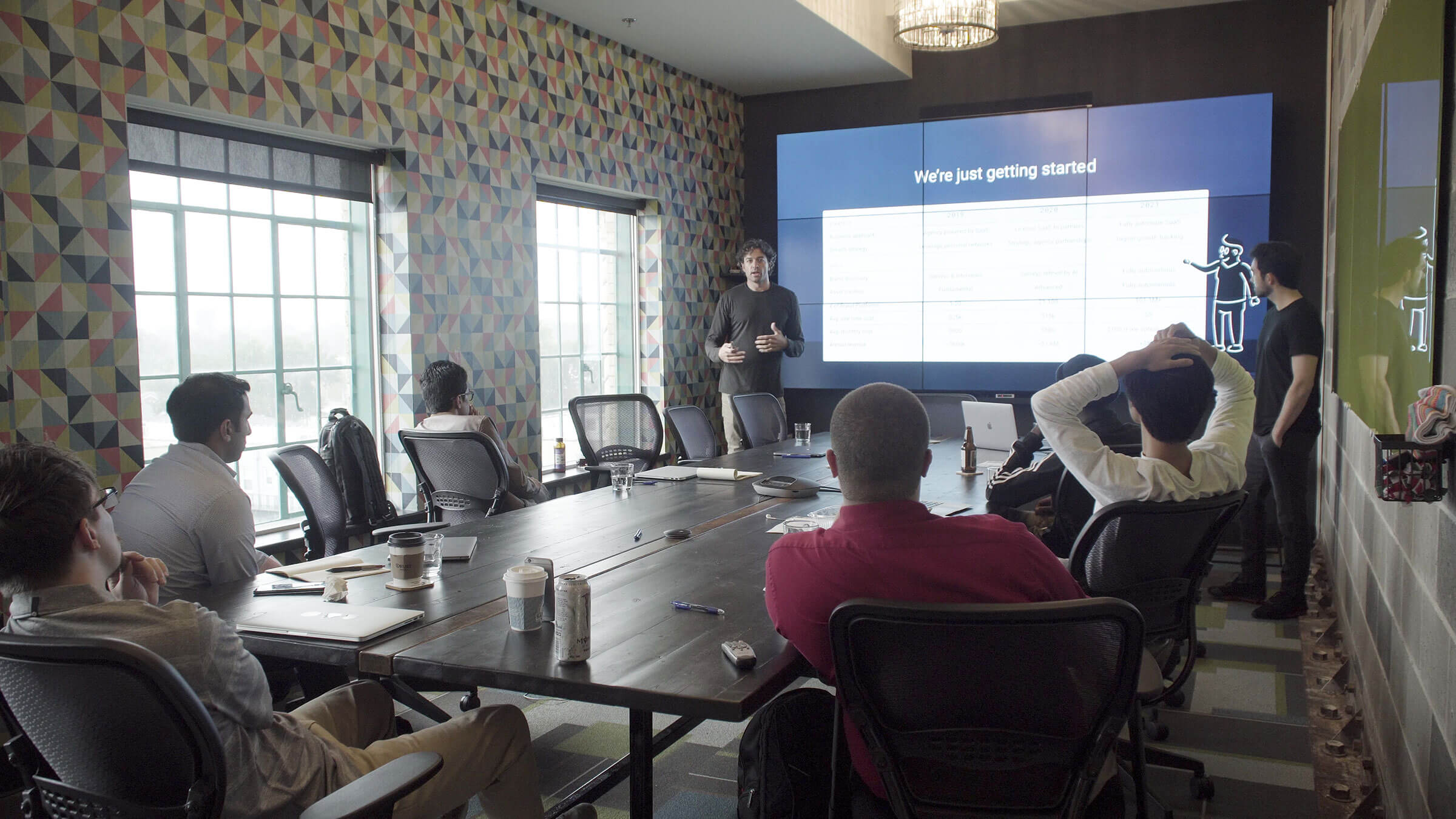 1ST50K Competition Committee Announces Startup Founders Heading to Cape Girardeau for 2020 Pitch Day
July 24, 2020
Pitch day for 1ST50K's 2020 startup competition features founders enhancing a wide variety of fields ranging from exercise science, finance, and the great outdoors. 1ST50K1 helps grow innovative companies right here in Southeast Missouri, creating jobs and injecting growth into our local economy. Since 2015, more than $350,000 has been awarded to 1ST50K teams that have gone on to generate $5 million in revenue and created 30+ jobs.
After making it through the final selection round, the following founders will pitch their company to 1ST50K's competition committee in Cape Girardeau in early August:
After submitting an application by May 31, 2020, via f6s, a startup platform that helps connect teams to accelerators, funds, and investors, 1ST50K applicants undergo an initial review. A phone interview follows, and the competition committee narrows the applicants down to finalists who are invited to pitch day. Pitch day includes a 15-minute pitch by the founders followed by up to 20 minutes of Q&A. After deliberating and completing due diligence, the committee then selects the awardees.
Teams are judged on the following:
Qualities and coachability of the team
Well-understood and defined problem
Product-market fit
Scalability of the business model
Innovation of the product, technology, or service
1ST50K Impact
2019 winners of 1ST50K include Pumptrakr6 and Sho.AI,7 and both teams have made great progress. PumpTrakr spent the last year integrating hardware into their beta platform to create an IoT ag-tech system where farmers can remotely control their irrigation pumps while managing team communication. In its first irrigation season, the company has over 600 modules being used by farm operations across Southeast Missouri and Northern Arkansas. Sho.ai is a recipient of a $250,000 investment from the CORI Innovation fund8 that enables the establishment of a headquarters in Cape Girardeau.
1ST50K winners will receive $50,000 equity-free for their startup as well as membership to Codefi, access to venture capital and angel investment networks, professional and high-level business coaching and mentorship, personal introductions to strategic business leaders, social support and community integration services, significantly discounted technical services and inclusion as part of a community of innovative entrepreneurs.
1ST50K is made possible by a partnership with the Missouri Technology Corporation9 (MTC). In the Spring of 2020, MTC selected Marquette Tech as an award recipient for their highly competitive grant competition, Missouri Building Entrepreneurial Capacity. The award is matched dollar for dollar by local, private donations to support this project, and the award provides a regional focus to 1ST50K as well as support to launch 1ST5K in partnership with Southeast Missouri State University.