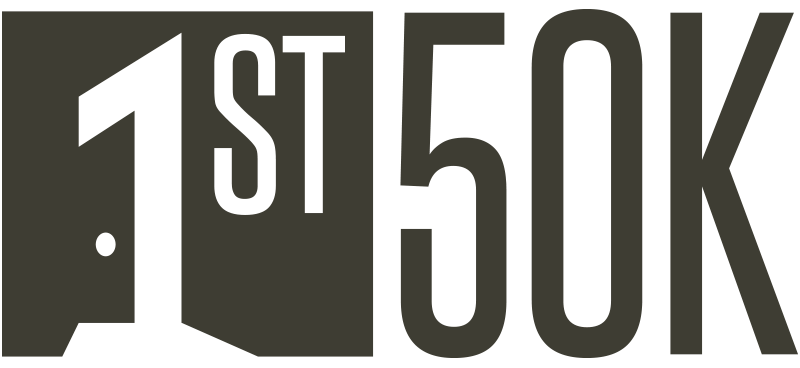 1ST50K Announces Nine Finalists
October 29, 2015
The 1ST50K startup competition announced today its selection of nine startups who are in the final round of judging to participate in a Pitch Day in December where they compete for $50,000 awards. The competition had applicants from 15 states and 13 countries submit startup business ideas with the top industries represented: information technology, automotive/transportation, fitness, and health care.
The applicants were judged through a rigorous qualitative and quantitative process. "In only our second round of 1ST50K, we are pleased to see a considerable increase in the breadth and depth of the quality from applicants" said Dr. James Stapleton, director of the competition.
1ST50K is a startup competition that helps turn innovative startup ideas into scalable ventures. Winners of the competition receive extensive support from a broad business network, pro-bono development services, and up to $50,000 in cash awards to establish or locate their businesses in Cape Girardeau, Missouri.
The 9 finalist (alphabetically, by company name and team leader) for the 1ST50K startup competition include:
3DProtoEdit: Krishanu Das, Tampa Fl

Digitiny: Nadir Lafendi, Oran, Algeria

Driver's License Alert Pro: Jaysen Lima, Coconut Creek, Fl

Fittus: Joel Edwards, Boston, MA

galadriel: Panashe Mahachi, Ontario, Canada

Impress: Stephen Myers, St. Louis, Mo

Outside360: John Wyman, Cape Girardeau, Mo

PJ Networked Systems: Patrick Mazzariol, Atlanta, Ga

Portuspine: Sandeep Satheesan, Kerala, India
In its first year of operation, 1ST50K has continued to gain momentum. In August there was an announcement of the first $50,000 grant winner to Los Angeles-based startup, Nutlock. October brought news of Governor Jay Nixon's combined efforts with the Missouri Technology Corporation awarding the competition $325,000 to continue supporting startups.
Complementing Stapleton's acknowledgement of the newest round of submissions, Jeff Maurer, President of Mayson Capital, founder of Traverse Ventures and Competition Committee Chair for 1ST50K said, "What the number and quality of applicants tells us is that Cape Girardeau and Missouri can attract innovative companies and talented people. We'll continue to find ways to do just that."
1ST50K is powered by private investors, successful entrepreneurs, and commitments by the Missouri Technology Corporation, Codefi, Traverse Ventures, and The Cape Girardeau Area MAGNET.
In addition to $50,000 grants, the winners of the competition will receive 12 months of free office space at Codefi, Cape's coworking space and technology incubator. Codefi is also hosting a Google for Entrepreneur's Startup Weekend November 13-15 where winners of the event receive an opportunity to pitch in front of the 1ST50K competition committee. More information can be found at www.startupcape.com
For more information, visit 1ST50K.com