Building a Technology Center
August 12, 2018
To our community,
As if you didn't already know, technology has and will continue to take over every aspect of our lives…it is 2018, after all. And it begs the question why our region has lacked successful efforts to develop a technology sector. Leadership? Knowledge? Accessibility? Maybe a bit of each.
There are industries in our region which started small and are now nationally (some internationally) recognized that have seen significant growth: healthcare, education, hospitality, retail. But some of those industries are experiencing challenges and may not continue to grow. Could the organizations within those sectors be aided by the addition of a tech hub in our region? We think so. And those outcomes bleed out to the rest of the community. According to Enrico Moretti in The New Geography of Jobs, for every new innovation job in a city, five additional non-innovative jobs are created, and those workers earn higher salaries than their counterparts in other cities.
We're going to tell you what it takes to build a technology sector in a community. And then we're going to tell you what we're doing to make that happen in ours. We're not looking for pats on the back or a "good job." We're writing this because we need you to get involved. We still have a lot of work to do. This shit is hard. But the results will be profound.
We need our community, the organizations, its people to step up to the challenge. Everyone will benefit. Our futures will benefit. After reading this, and questioning what you can do to be a part of building this with us, let us know if we can count you in.
It's no longer true that tech companies and jobs are only meant for the coasts, or even metro areas. It's becoming more and more apparent that rural America has significant advantages. We have an incredible opportunity to make changes now that will significantly impact our personal and collective future. We urge you not be satisfied with the status quo, to not keep doing what's always been done. Help us forge an even better future.
- Codefi

Talent
The most vital piece to building a tech sector is the talent that does the work. There must be modern initiatives in our area to attract, develop, and retain that talent. Until recently, we essentially had none here. What's striking is that more than 1,000,000 tech jobs will go unfilled by the year 2020. There is no end in sight for opportunities, especially considering the annual mean wage for developers in our region is almost DOUBLE the annual mean wage for all other occupations.
Unfortunately, we severely lack this type of talent. Our region has one-fifth the percentage of developers in the workforce compared to our state and national averages. One-fifth. We're legitimately the worst region in the state. Not acceptable. And our growth in this area is less than the national average, as well, so the gap is only going to grow. We have a crisis on our hands.
Code Labs One
Colleges and universities have a solution to prepare individuals over a 4-year path. But we needed to fill an immediate need. So, we launched Code Labs One2, a rigorous adult computer programming course that takes an individual from no prior knowledge to entry-level job ready in just 20 weeks. No joke.
One of the first participants went from being unemployed with a wife and kid and living on $900 a month to making over $50,000 a year. Talk about impact. And you don't have to be some math wizard or fit some stereotype to succeed. Past applicants include high school dropouts to PhD's, 70%+ making less than $30,000 a year, and a third of them are over 40 years old.
We're working on the immediate need. To double down on our efforts and make an investment in our long-term future, we needed to introduce these concepts to youth.
So how do you get kids interested in computer programming and make it fun? How about using robots? What about letting them design video games? Or, we could make it competitive—like youth sports—and then we could give away thousands of dollars in awards. Check. Check. And check.
In 2016, we started day camps teaching kids to program, getting inspiration from the likes of Angry Birds and Minecraft. In 2017, we launched two summer camps where kids programmed robots. This year, we expanded to four, week-long summer camps. And this fall, we are introducing Google's CS First4 curriculum through a Youth Code League in area middle schools. Students join teams and will compete regionally against each other for thousands of dollars in cash and prizes.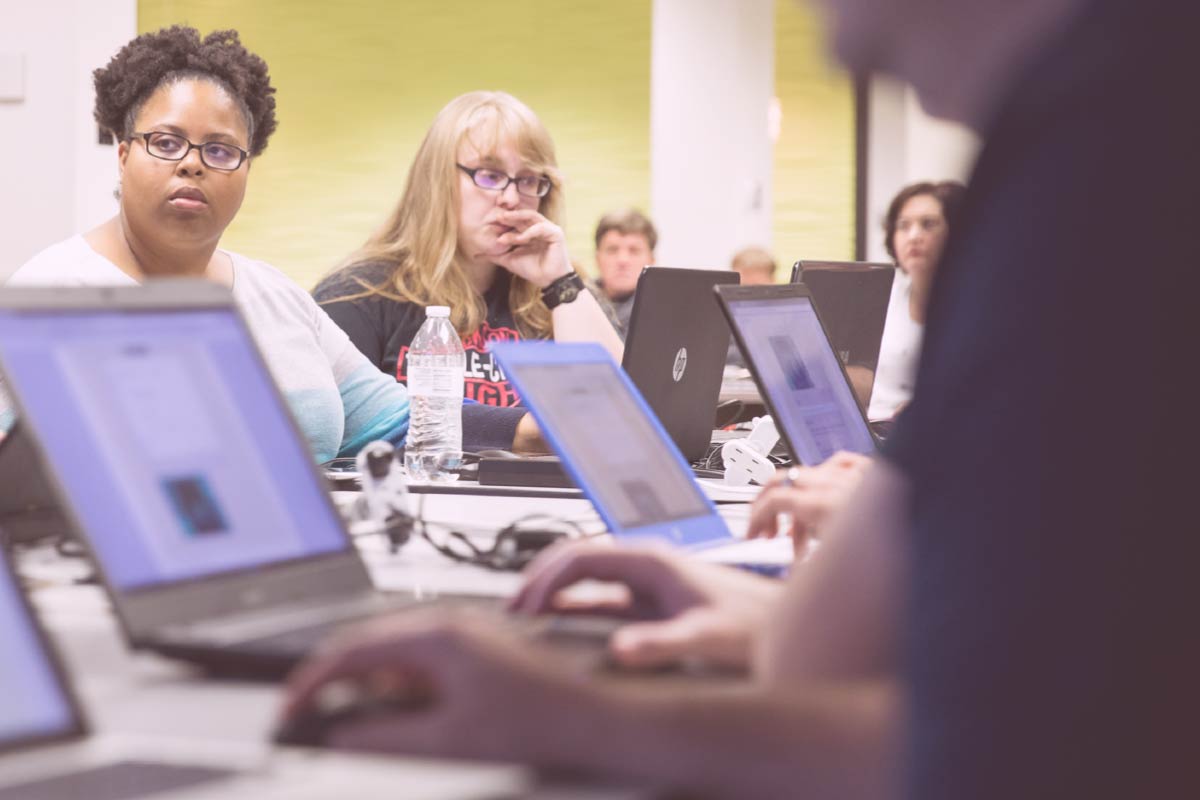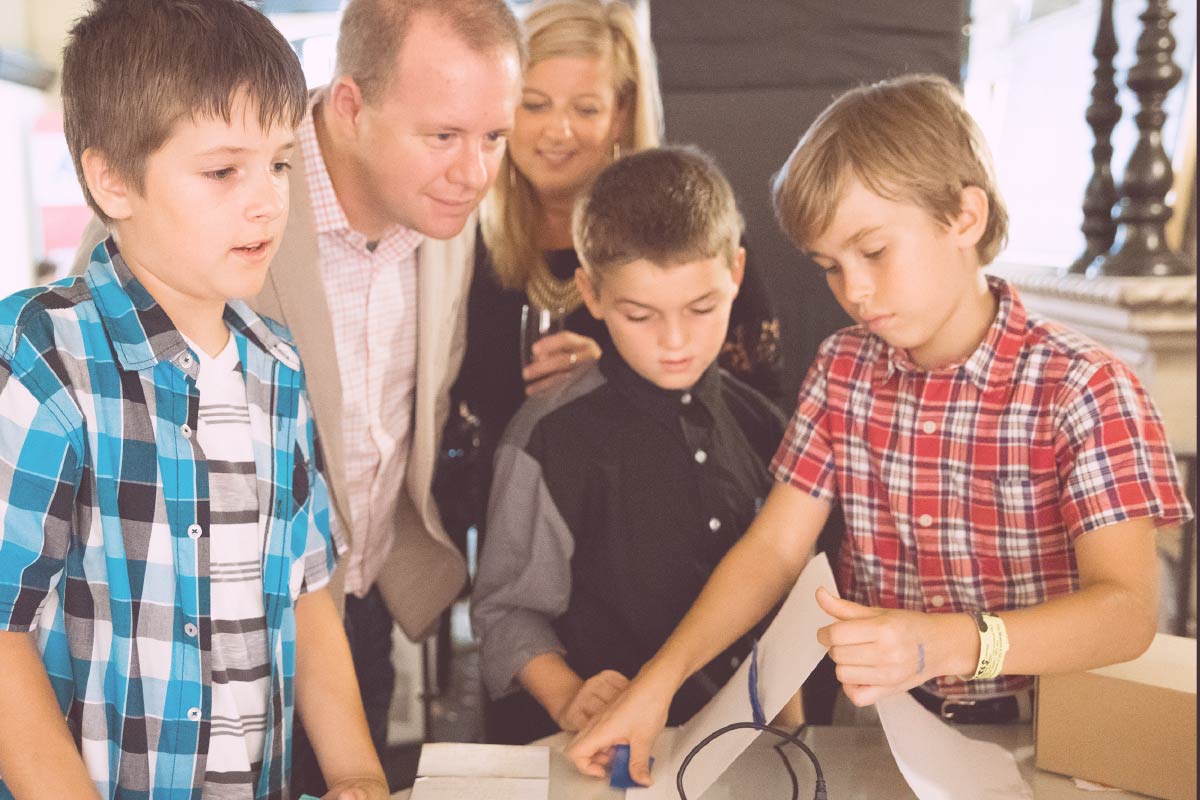 Outcomes
We've introduced computer programming to over 150 kids and have accepted over 120 adults into Code Labs One in just the first year. Talent is THE critical piece for building a tech sector. And that talent goes on to work in the companies that drive the economy.
Startups and Innovative Companies
According to Dr. James Stapleton's5 research in collaboration with the Delta Regional Authority6, from 1992-2012, entrepreneurs created more than 91 percent of net new jobs in our region. Having a support system to develop and launch startups is critical to building a tech sector.
We've had the good fortune of traveling across the country to rural communities from the West coast to the East coast, and you'd be hard-pressed to find another small community with the high quality of life of Cape Girardeau and such a quality group of entrepreneurial people. It just seems to be part of the DNA of the region. There are the household names of entrepreneurs: Drury, Rust, Limbaugh, Kinder; and we have Lindy Duncan, Glenn Campbell7, and Earl Norman. Success is not a stranger to us.
The obstacles we have to overcome in our region is the prevailing "what's in it for me" mentality—folks stuck in silos, focusing to just keep the same piece of the pie. Startups break things. Innovation is disruptive. But, as we build these companies, the entire economic pie will get larger—for everyone.
carGO
We have some big ideas with building a technology sector. What better way than to build a tech startup ourselves and lead by example, a la carGO Technologies?8 The carGO platform uniquely connects people seeking on-demand rides and delivery of restaurant food, alcohol, and other items. And talk about building a bigger pie. There are over 100 active drivers that earn $200-500 a week driving a few hours here and there, with some working full-time making over $1000 a week.
We launched carGO just over a year ago, and the company now provides nearly 10,000 rides and deliveries in the Cape Girardeau area each month, partnering with nearly 40 local restaurants. In fact, our McDonald's here on Broadway does more business in deliveries than McDonald's in Atlanta…damn.
carGO has expanded to Poplar Bluff and Farmington, Missouri, with growth plans for Southern Illinois and other local markets coming soon.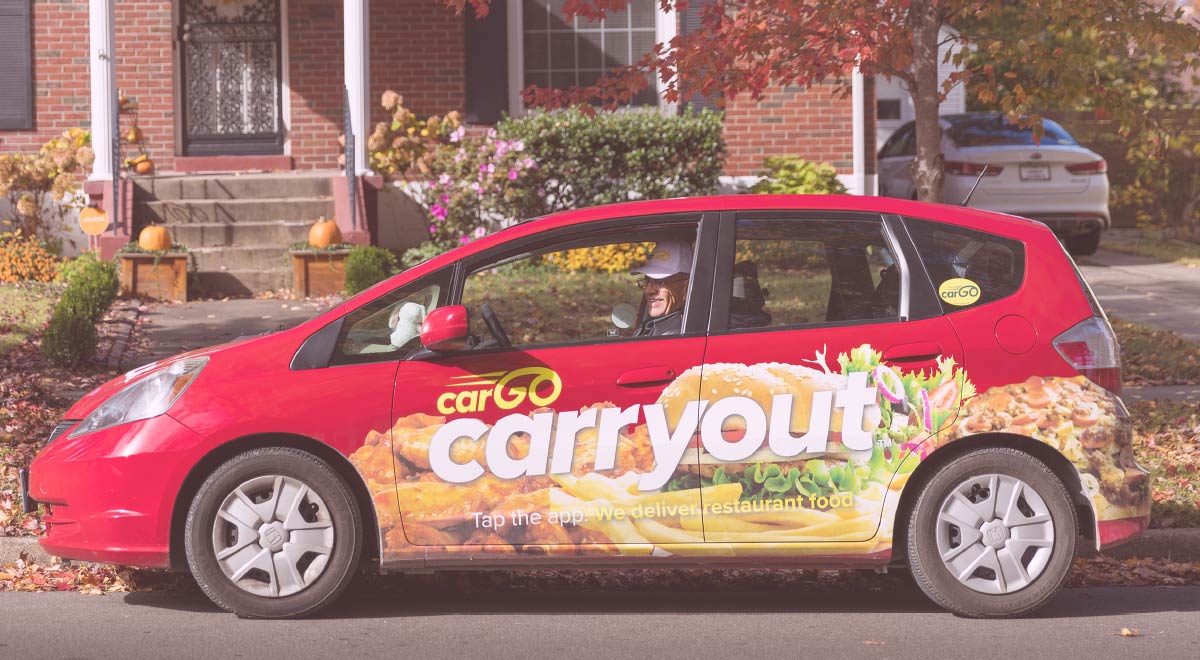 1ST50K
The most expensive and hardest-to-get money for a founder is typically the first dollars. Debt financing isn't an option, and venture funding requires giving up lots of equity because of the high risk. We needed a way to increase accessibility to capital for startups. So, we launched the 1ST50K Startup Competition9, a program that helps turn innovative startup ideas into scalable ventures, where winning founders receive $50,000 equity-free investments (an attractant for Cape) and pro-bono development services.
We've received applications from almost 40 countries and over 30 states across the U.S. since the competition launched in 2015. We've awarded $250,000 in grants to innovative startups since then, and those companies have generated over $2 million in revenue and created 23 new jobs. The program was recently awarded a $200,000 grant from the Missouri Technology Corporation10, and another $200,000 was matched by private donors to continue the support.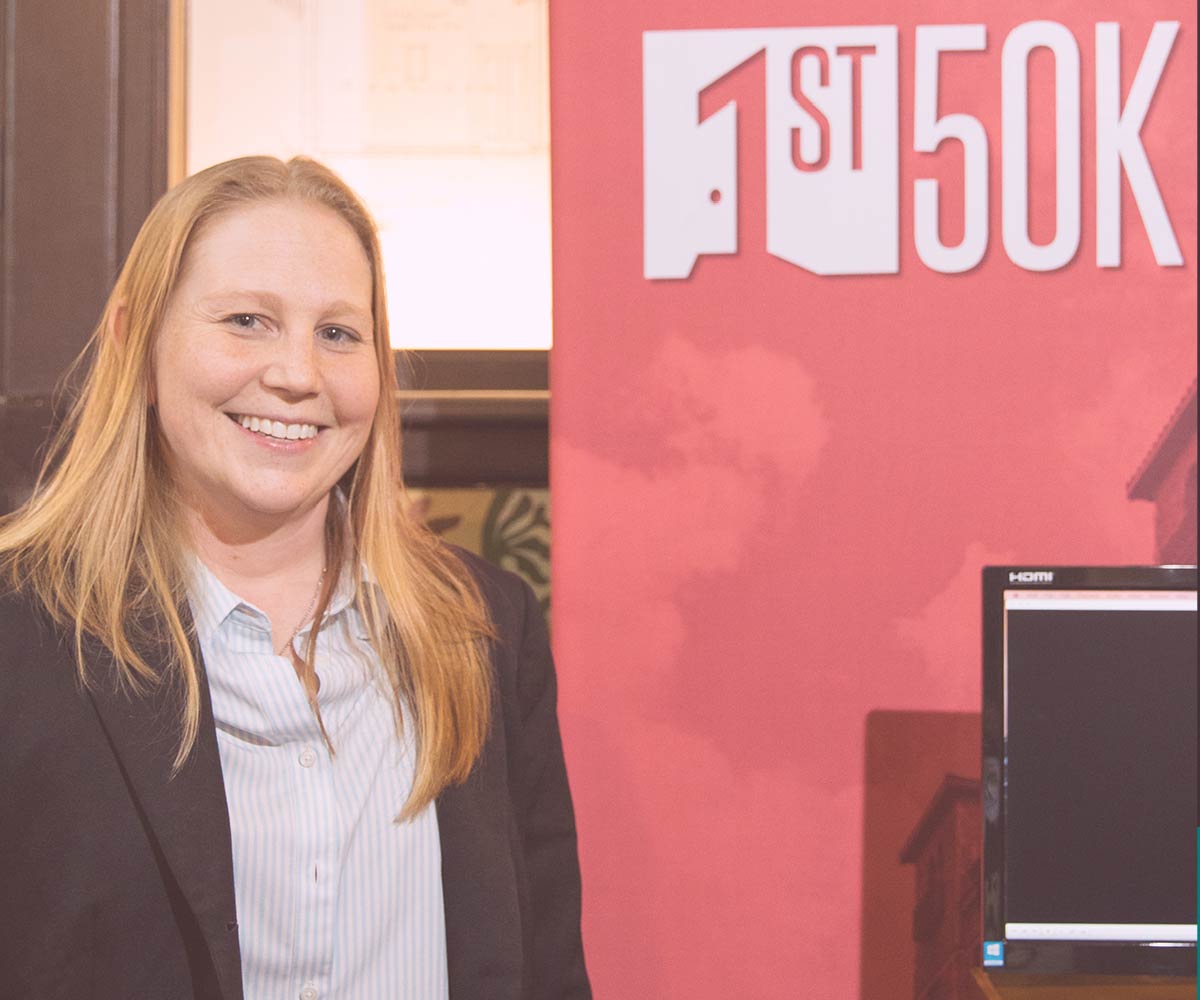 Lindsey Radcliffe, Morning Star Behavioral Associates11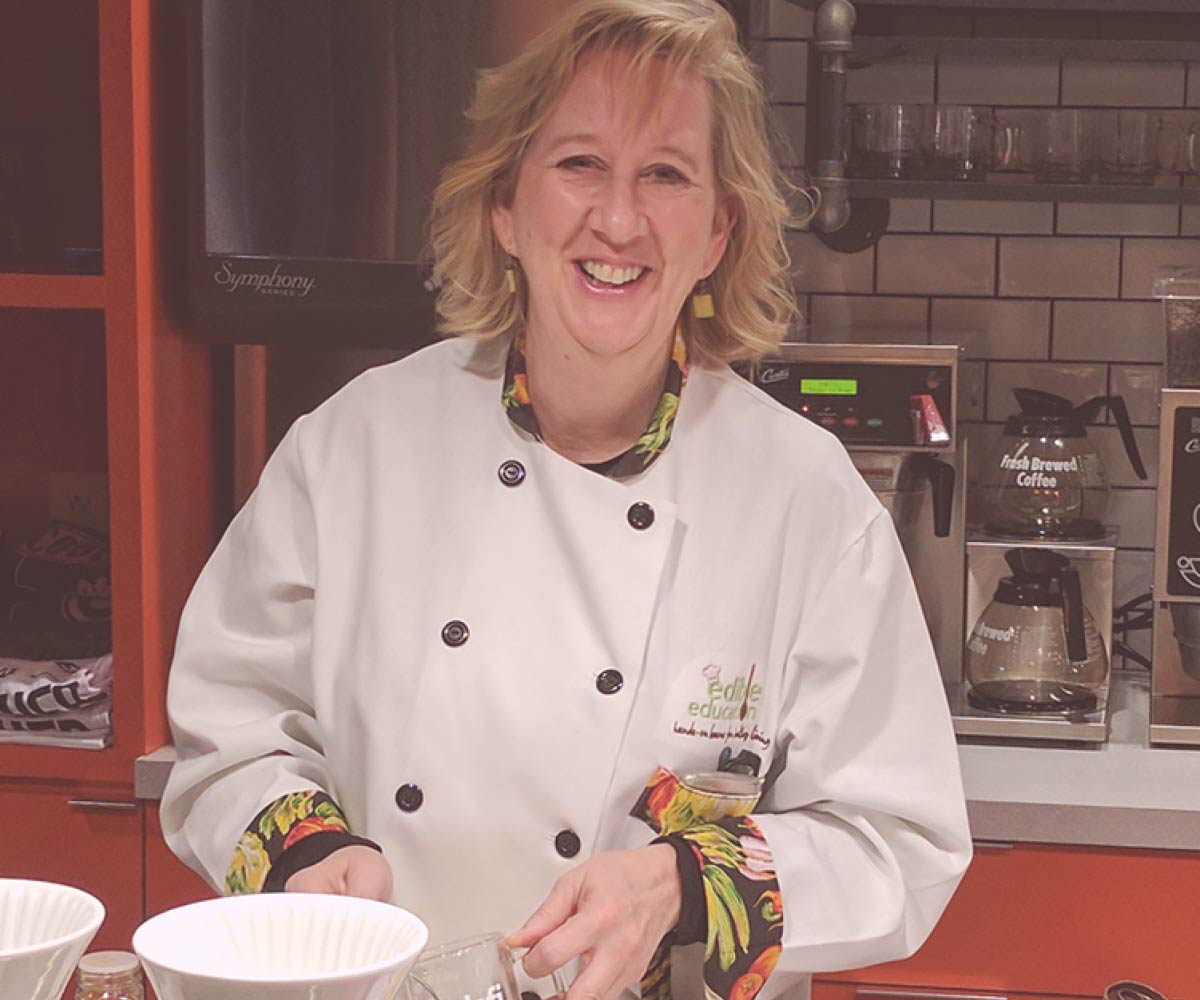 A Hub of Economic Development
A snowball effect starts to kick in when the talent pool increases and startups begin to launch and grow. Growth becomes less linear, but exponential. But the spaces in which all of this activity happens must be in close proximity, which is why we consider Codefi to be a catalyst to increase the formation and growth of technology-based companies in our region.
The people that call Codefi home (over 225 members now) have kicked some serious ass. We started this thing a little over 3 years ago. So far, over 130 jobs have been created by over 40 new startups that have received over $15.5 million worth of investments, with over $14 million of that being venture equity. We can't even begin to quantify the collective impact the established companies at Codefi have made. You are undoubtedly missing out if you do not have a presence here.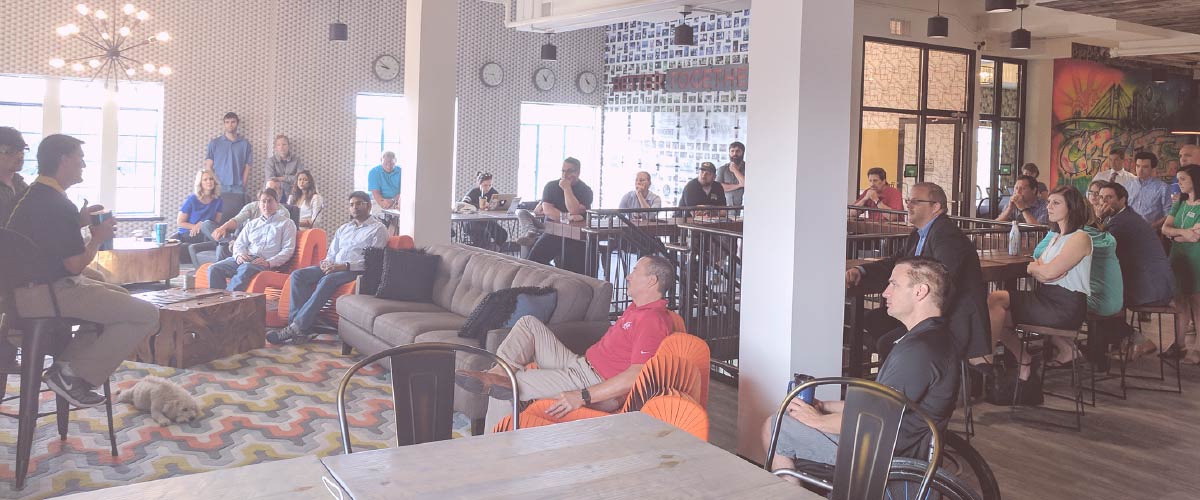 To build a technology sector, you must successfully attract, develop, and retain talent; invest in, groom, and scale startups; and have a hub that connects, supports, and empowers the cluster. Those three concepts feed off of each other, and when executed properly, create widely successful economic impact. We're just getting started. And we need your help.