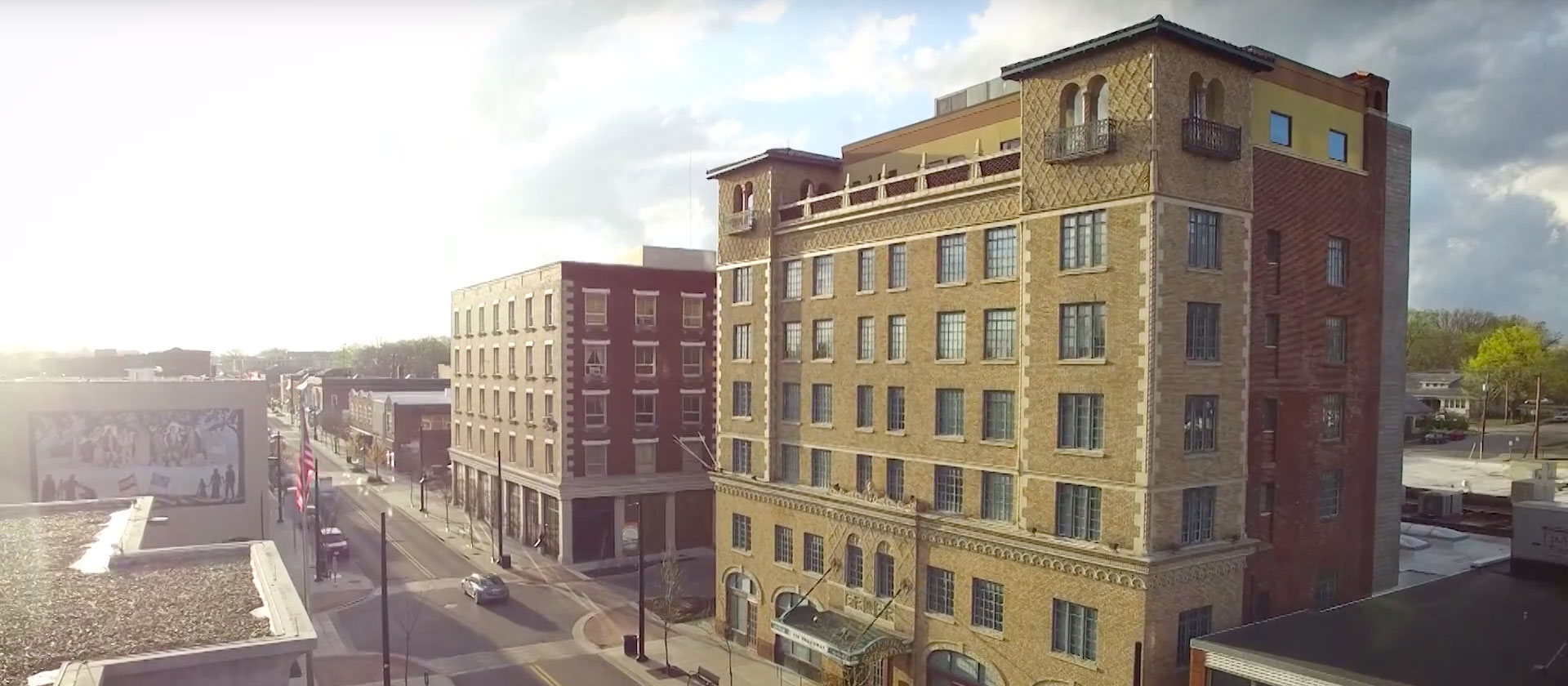 Codefi and the Marquette Tech District Foundation earns national recognition - selected from nationwide competition to participate in the inaugural Rural Innovation Initiative
February 18, 2019
The Center on Rural Innovation (CORI)1 recently announced the first cohort of the national Rural Innovation Initiative2, with Codefi and the Marquette Tech District Foundation (MTDF) in Cape Girardeau, Missouri, selected as one of a few recipients from more than 130 communities in 40 states that applied to participate in the program. Supported by the U.S. Economic Development Administration (EDA)3, an agency of the Commerce Department, the program supports rural communities working to create digital economy jobs with an innovation hub strategy.
"These communities represent the best of what rural America has to offer: strong visions for the future, solid infrastructure, excellent quality of life, and the talented workforce needed to engage at a high-level in the digital economy," said Matt Dunne4, CORI Founder and former head of Community Affairs at Google. "We've heard from more than 130 rural communities that are interested in pursuing an innovation hub strategy and these stood out. We're excited to work with them and know that their energy, local assets, and innovative strategies are sure to deliver results for their communities."
Participating communities will receive a range of support from CORI as they execute an innovation hub strategy: an economic model that works to educate and train local residents in digital skills, employ them in new economy jobs, and empower them to launch the startups that will drive their digital economy. Rural Innovation Initiative participants will have access to significant technical assistance to refine their economic development strategy, help them identify partnerships, and leverage existing resources.
The program will help prepare the MTFD to compete in the EDA's Regional Innovation Strategies competitions5, which award up to $750,000 in matching dollars to build additional regional capacity to translate innovations into jobs through proof-of-concept and commercialization assistance to innovators and entrepreneurs. The MTDF has raised a significant portion of the match funds required, but is looking for local partners to support this initiative.
"Being selected is just validation that our vision to help improve our region and all the hard work of our partners and staff is moving our region in the right direction," says Chris Carnell6, Co-founder of Codefi and Director of Programs of the MTDF. "This program will assist us in making sure the work we're doing is even more transformative for our communities."
Fortunately, Codefi and the Marquette Tech District Foundation are no strangers to creating an innovation hub. Codefi has grown a coworking space to nearly 17,000 square feet with over 230 members. Since 2016, when the Tech District was announced, more than $600,000 in private donations and $1 million in public grants have been awarded to its initiatives, such as:
The current model seems to be working. Nearly $15 million has been invested into more than 40 startups that have launched, with 167 jobs being created since the inception. Like carGO11, the on-demand rides, restaurant food, alcohol, and courier delivery services that started in Cape and has since expanded throughout Southeast Missouri, Southern Illinois, and preparing to announce other locations. The startup has grown to over 30 employees, will soon surpass 200,000 rides and deliveries, and is projected to generate over $4 million in revenue in 2019.
"What may be surprising to most is that we built the technology with talent right here in Cape," said Dr. James Stapleton12, Co-founder of both Codefi and carGO. "Like carGO, other tech-based companies who started or are plugged into our local tech hub, are hiring local talent in high wage jobs to build these companies," he added.
In addition to the intensive technical assistance provided to the communities selected by CORI, there will also be a virtual network created to support capacity building, link innovation hubs, enable communities to make connections to new sources of capital, expand their networks with national technology leaders, and secure digital economy jobs for remote workers in their communities.