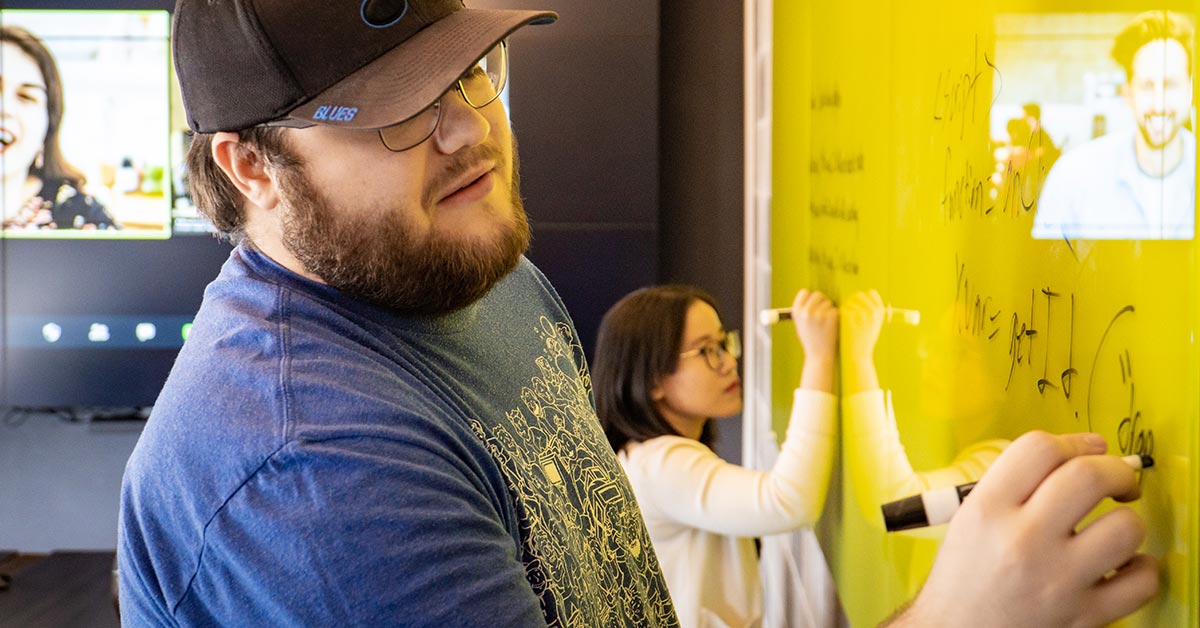 Coworking: The New #WFH
July 23, 2021
The Monday Moodies. The Three O'Clock Power Slump. That Friday Freeze-Up. Spend a week in any office space, and you're bound to hear some combination of these excuses for slowed (or completely vanished) productivity. Instead, imagine modern workspaces complete with decked out conference rooms, endless beer on tap, and a diverse network of professionals plugged in, hard at work in comfortable lounges or spacious offices. Sounds heavenly, doesn't it? We think so too. This workday's new look is best captured in coworking spaces. What is a coworking space you ask? Let us elaborate.
What is Coworking?
Simply put - coworking is a shared space for businesses, entrepreneurs, and your remote workers alike to come and get work done. Coworking spaces facilitate productivity allowing its members to connect, network, collaborate, and share knowledge. Coworking spaces aren't only the realm of freelancers and gig economy workers; they're a thriving ecosystem attracting entrepreneurs, AgTech teams, some of today's most promising startup companies, and more. Coworking has become an opportunity to reinvent the workplace, giving your tired, old office space the facelift that it needed. Imagine the stability of your traditional office space with the flexibility that remote workers crave. It's no mystery that the benefits of coworking add up to something pivotal for today's evolving workforce and rural communities.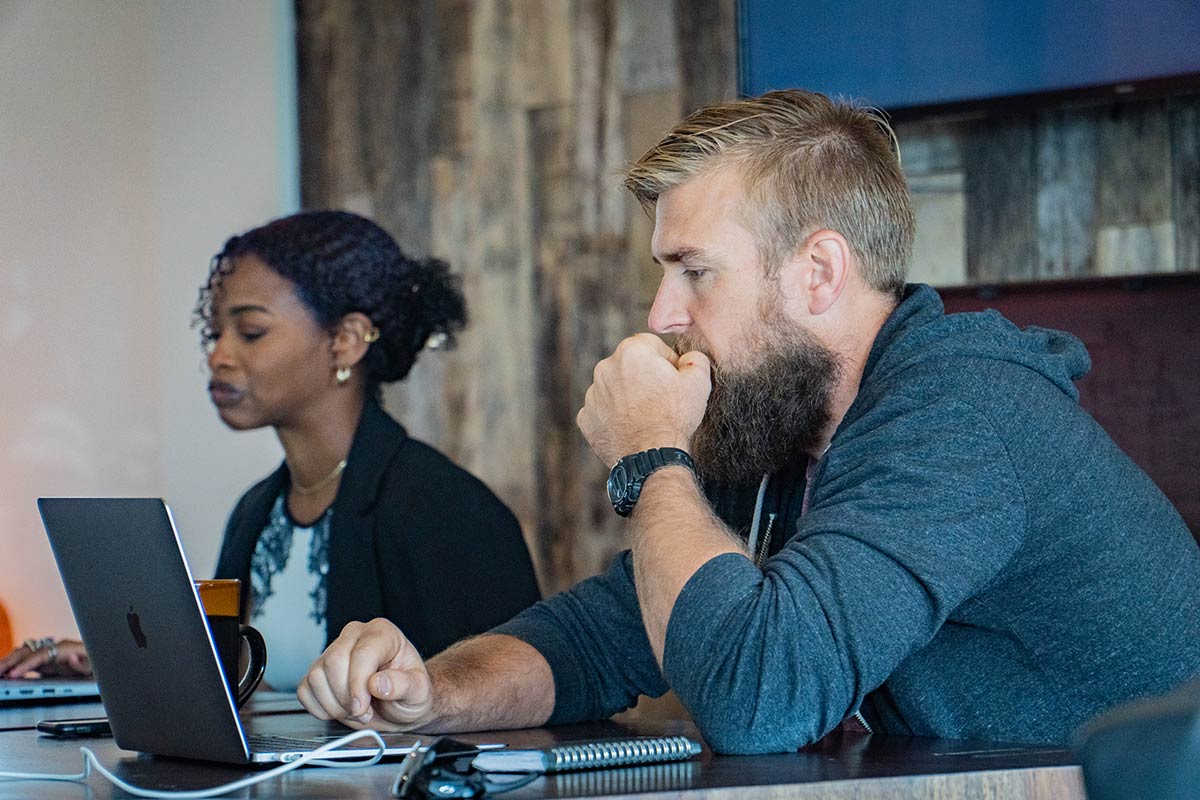 Why Should I Care?
By bringing together different individuals and companies from technical and entrepreneurial backgrounds, coworking spaces foster productive collisions and amplify what that talent can achieve through its local economy. Coworking spaces change the narrative on what rural economies can achieve, including accessibility of its work to all parts of its community. In this way, coworking spaces are infrastructures that make the digital economy visible in otherwise rural communities.
Coworking spaces force remote workers, entrepreneurs, investors, and community members under one roof, fostering an ideation hub that spurs innovative thinking, creativity, and the kinds of connections that drive innovation. Coworking spaces also attract remote workers, meaning an increase in the density of tech talent in a given region. Moreover, having physical spaces is a critical piece of building a local culture that encourages technology ecosystems and startups. A centralized hub makes the digital economy visible and accessible to more people.
So what does all this mean? All this talent in one centralized location generates partnerships, matches startups with the resources they need to thrive, and contributes to a culture where exciting business developments become the norm. That is big stuff.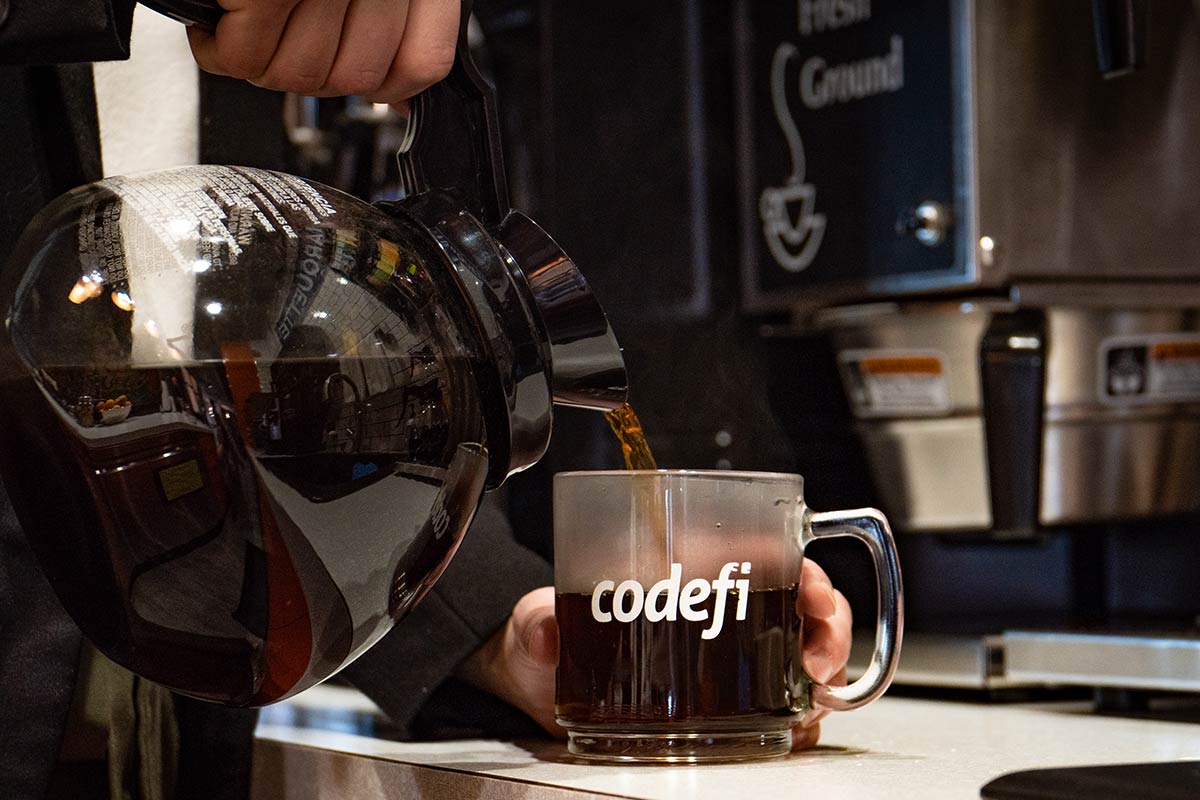 Enough of the Serious Stuff...Tell Me About the Perks.
Coworking spaces serve a practical role of creating inexpensive locations for remote workers or self-employed individuals to work in a professional environment, supported by amenities like endless coffee (and beer), superior broadband speeds (aka f*ing fast internet), conference rooms with higher end video conferencing capacity, and plenty of space to stretch out and get sh** done. When the alternative is working from your living room- face it, Fido isn't your best business consultant- coworking spaces surround individuals with a network of possibilities.
Whether you're a freelancing coder looking for a drop-in space, or an established AgTech team seeking a dedicated desk or private office, coworking solutions allow you to pay for only the space you need. Not to mention, flexible agreements and spaces mean you can scale at your own pace- a perk essential to growing startup companies.Coworking takes the most important and expensive business cost—the workplace—and turns it into a service.
Offering greater variety than a traditional office, yet greater structure compared with working from home, coworking spaces are optimized for productivity. Productivity flows more easily in intentionally designed spaces, while background music, natural light, endless caffeine, and more, keep you energized and refreshed. After COVID struck the economy in 2020, many entrepreneurs realized that working remotely had several benefits, while actually working from home caused more than a few complications (sorry Fido).
Coworking stands to be the biggest driver in the next evolution of how, where, and when entrepreneurs work. So what's stopping you?1 Fido? Oh! Did we mention he's welcome, too?
Relevant Links