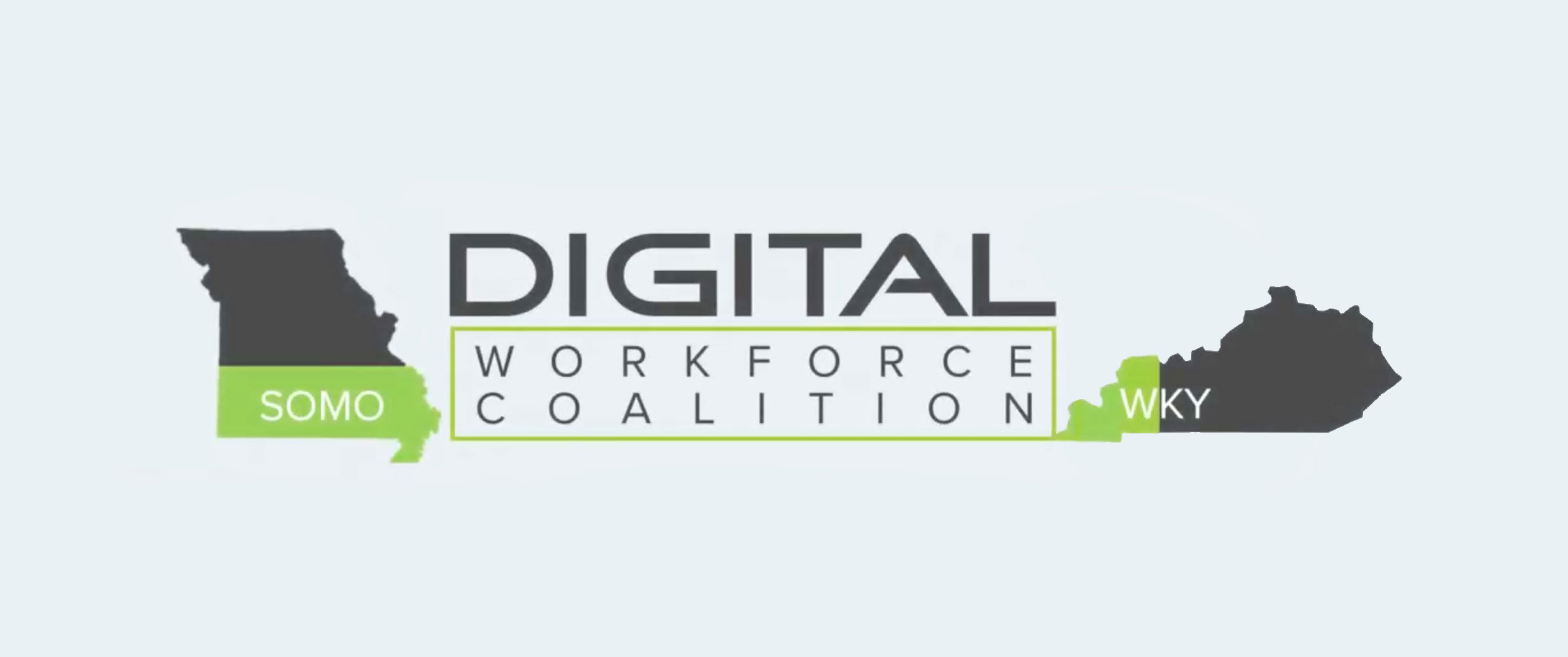 Codefi and Partners Awarded $1.7 Million from Department of Labor and Delta Regional Authority to Establish Digital Workforce Coalitions in Missouri and Kentucky
November 23, 2020
The Department of Labor1 and the Delta Regional Authority in Missouri2 and Kentucky3 recently awarded grants totaling more than $1.7 million to be used in establishing the Digital Workforce Coalitions of Southern Missouri and West Kentucky.
The coalitions, a combined effort from Codefi and partners from over 50 counties in Missouri and Kentucky, along with the support and technical assistance from the Center on Rural Innovation,4 intend to make it possible for anyone in rural areas to access the skills training needed for high demand, high paying digital occupations – including software development, digital marketing, and more.
Most rural regions haven't benefited from the digital economy like most metro regions. Industries that have historically provided career opportunities such as agriculture, manufacturing, and mining, have become automated, eliminating many of the jobs our middle class was built upon. Combined with a decline in entrepreneurship in rural areas, a situation has arisen in which high-demand, high-paying, digital occupations, as well as affordable access to the skills needed for these careers, is inaccessible.
The grant funding will allow the coalitions to expand adult coding education to nine communities across Missouri and Kentucky. The expansion will create opportunities for hundreds of individuals to learn new computer programming skills that will give them increased opportunity to work in the digital economy. This will connect them to more employment opportunities at home, allow them to support new and existing businesses, or work remotely for companies looking for the talent and work ethic for which rural Americans are well known.
With software development being the fastest-growing occupation in Missouri, and third fastest-growing in the nation, along with a tremendous disparity between household incomes in the Missouri and Kentucky Delta counties when compared to the rest of the nation, the Digital Workforce Coalitions of Southern Missouri and West Kentucky will create opportunities for families to move out of poverty and on a path to economic prosperity in these areas.