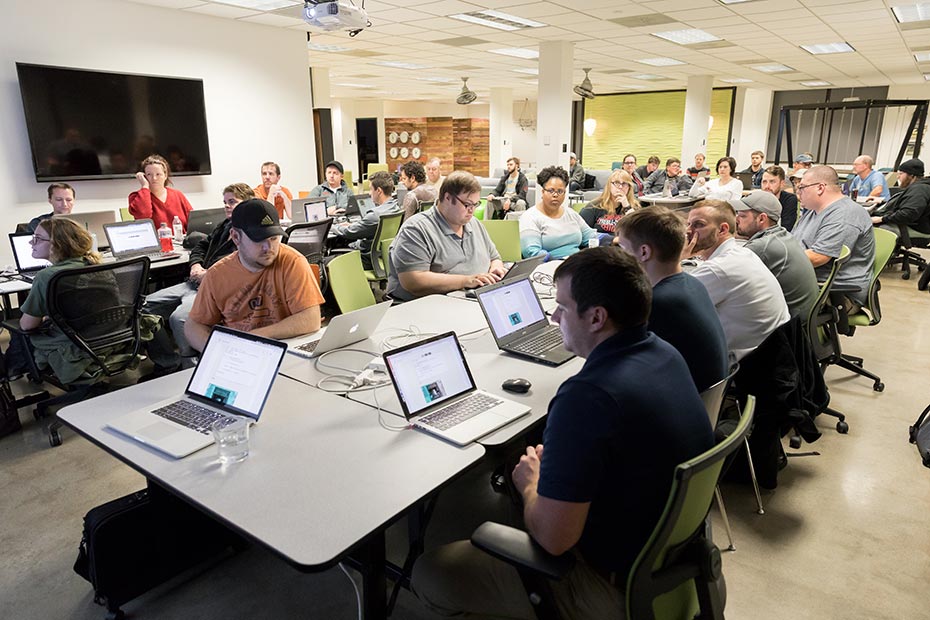 Forty Local Residents Launching New Careers in Technology
Janurary 9, 2017
With a new year comes new resolutions: healthier eating, back in the gym, or reading more books. For forty local residents, they'll be working towards new careers in technology as they continue their journey of going through LaunchCode.
LaunchCode is a St. Louis-based non-profit organization that offers rigorous courses in computer programming for individuals. The goal of the organization is to help meet the needs of local tech companies by connecting them with new talent. One of the the new Code Cape initiatives is what led to bringing the course to Cape Girardeau. Individuals are able to complete the program for free by both public and private support. Companies such as Codefi and Element74 have sponsored the program in partnership with organizations like the Missouri Technology Corporation, the Cape Girardeau Area Chamber of Commerce, and Vizient, along with local professional software developers as they all provide assistance, resources, and help leading the initiative.
Applications for the first course opened in August, where over 100 individuals applied. While no prior computer programming experience is needed to go through the program, individuals took pre-tests to help LaunchCode gauge the level of problem-solving aptitude and expertise in the area. LaunchCode and the local supporters met with local tech companies to find out what specific talents were in demand that helped decided which course would be offered. From there, the field was narrowed to 42 who were selected by the non-profit as the most likely to succeed in the program.
U.S. tech companies face a giant talent gap. It's projected that 1,000,000 jobs in programming alone will go unfilled by 2020. LaunchCode, started by Square co-founder, Jim McKelvey, is looking to solve that problem. There are already a handful of individuals in the Cape program that have been offered positions when the course comes to an end in April. It seems the goal of the non-profit is already being accomplished while the individuals going through the course have found a way to improve upward mobility and increase their potential for income.
The first unit of the program was completed in December and will resume this month with Cape Girardeau having one of the highest retention rates of students LaunchCode has ever seen. LaunchCode offers additional courses in places like St. Louis, Kansas City, Seattle, and Portland. The non-profit even reached out to learn how this first program in Cape has been so successful with students.
"We have focused on two ideals: 1.) Breaking complex problems and lingo into simple steps and easy-to-understand terms and 2.) Peer-to-peer help. Groups are formed and highly encouraged to work together through problems" said Stephen Myers, the lead instructor of the course, who is a SEMO Computer Science graduate and founder of two startups, Impress Software and RoomHere.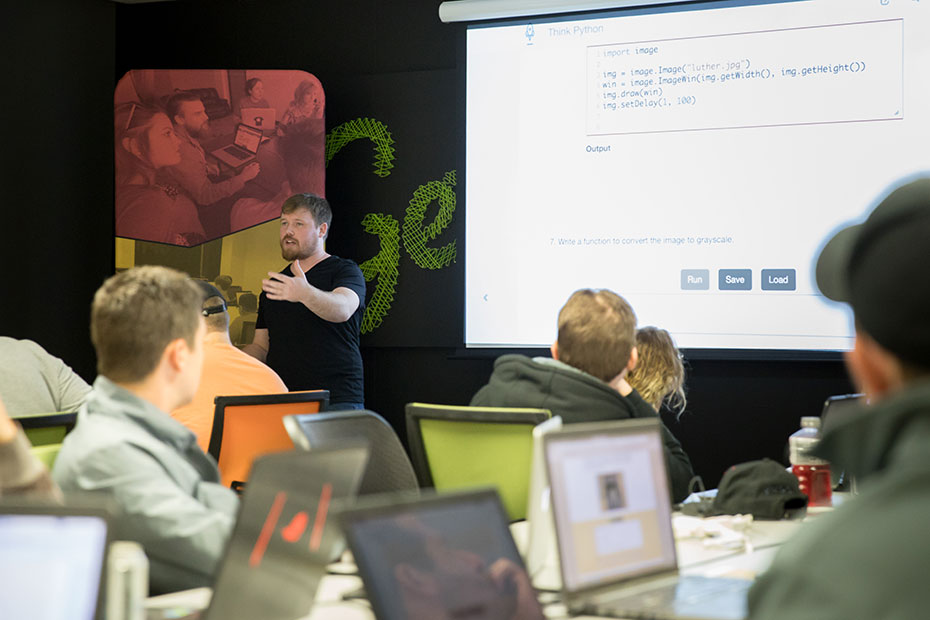 One student of the program, Zach Young, was asked why he decided to go through the course and how the experience has been."I've tried to learn a lot of this stuff by myself. But having an outlined planned with hands-on help from experienced developers has made all the difference to truly improve my skills." Other students come from all walks of life: college graduates, factory workers, unemployed individuals, and even stay-at-home moms.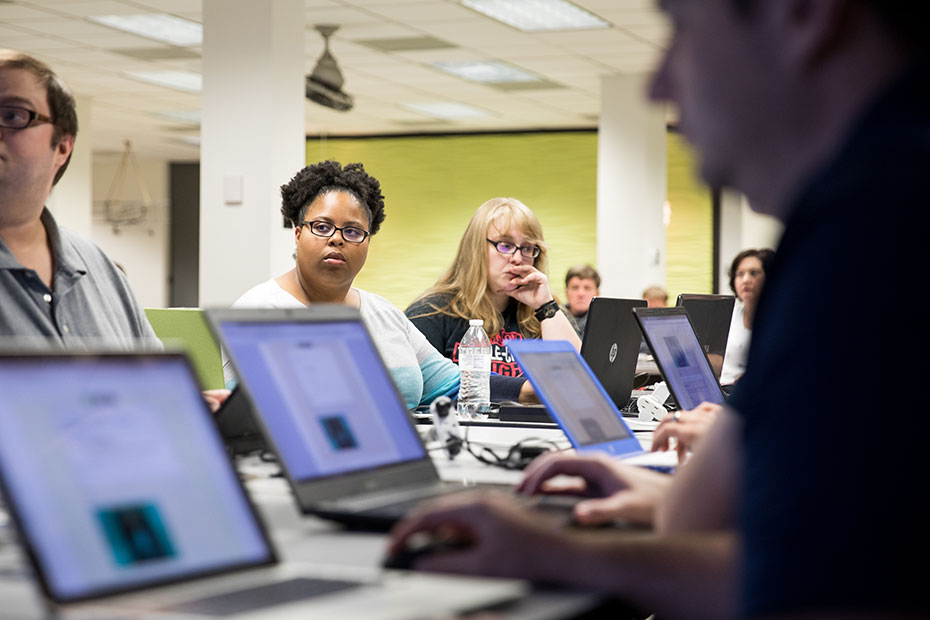 The next round of applications are planned to open the middle of 2017 for another course.
Code Cape is an initiative to help further programming education and technology in Southeast Missouri. The organization offers access to education, mentorship, and community for youth, adults, and technology professionals. For more information, visit www.codecape.org.