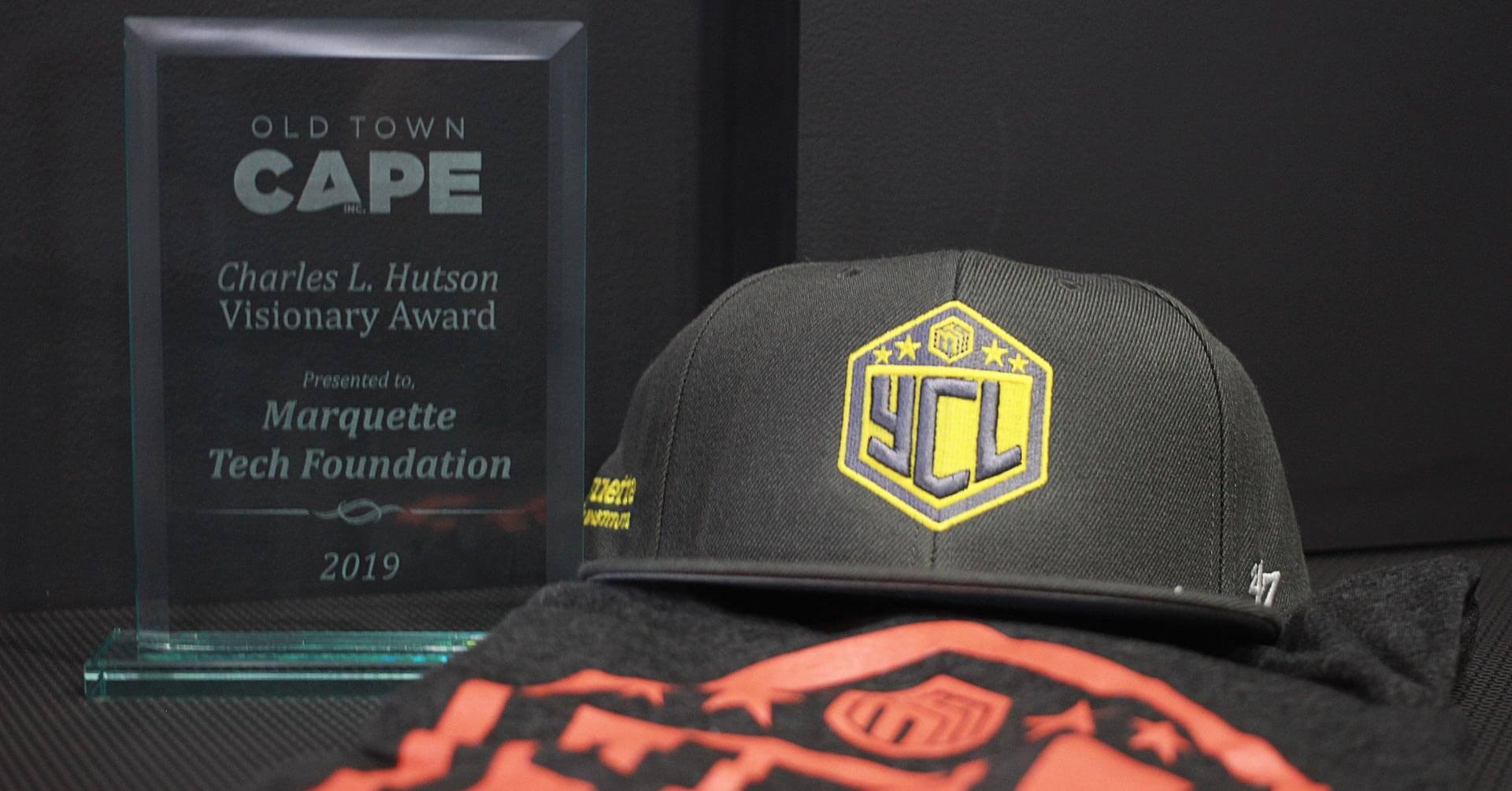 From the Charles L. Hutson Visionary Award to Our Vision for the Future: Our $2 Million Goal
March 3, 2020
Meet Ben. A 6th grader at a local school in a rural community that's tight-knit and very sports-focused. Two-thirds of his peers are on a free and reduced lunch program. The same number won't have the means to go to college. His home life isn't great and he's been behind his peers since kindergarten. A's and B's have been out of reach and he's worked hard for the C's and D's that fill his report card. Then, the Youth Coding League1 began at his school. For the very first time, Ben's classmates were asking him what to do next. Ben was the proud recipient of an award after the YCL championships last semester, one of his very first academic awards, one of the very first times he had ever received positive recognition from his school. He's joined by nearly 1,000 students across Missouri, Kentucky, and Kansas that are now a part of the Youth Coding League.
Recently, we were selected for the Charles L. Hutson Visionary Award2 at the Old Town Cape3 annual dinner, which "honors individuals who have demonstrated an outstanding commitment to the revitalization and future development of the Old Town Cape district, developing opportunities that significantly improve the quality of life in the district and who demonstrate the perseverance to make dreams a reality."
In 2014, we started Codefi. Since, the community here has seen tremendous results4. In 2018, we started making long-term investments to see the increase of technology in our region by starting to focus on youth. We thought to ourselves, "How can you make it to where a kid that is good at computer programming, is viewed like the star quarterback walking down the hallway?" And that's how we went about solving the problem.
The Youth Coding League, funded by private donations made to the Marquette Tech District Foundation, provides an after-school youth coding program modeled after youth sports for middle and junior high school students. Led by teachers acting as coaches, students compete and are driven to achieve more and work harder. Decked out in school-color jerseys and custom hats, the students work each week to improve their individual statistics and team rankings at youthcodingleague.com. The competition continues into a playoff and championship series where students work on group projects competing against each other and other participating schools. The program will soon grow into high schools where kids will learn the necessary technical skills to get a job as a computer programmer.
Learning how to code is critically important to equip our kids to succeed in their future careers, with software developers making 44% more5 than the average salary in the state of Missouri. Nearly all of the schools in Southeast Missouri are not able to provide this skill set to their students. If we want to prepare our future generation for jobs of the future and make an impact on the rapidly increasing rate of poverty in our region, we need to find innovative ways to teach these skills to our youth.
No other program like the Youth Coding League exists, and the participating schools in Southeast and St. Louis, Missouri, Paducah, Kentucky and Lawrence, Kansas are forward-thinking in their work to bring coding to their school communities and open it up to kids who otherwise wouldn't be able to access the skillset. In less than two years, we've grown to nearly 50 schools and 1,000 students. As we expand this into a national program, we want to make sure the students who go to school in the communities where we call home always have access.
We can't do this work alone. Very generous individuals have funded the Youth Coding League through donations up to this point, but to keep it in local schools for decades to come we have to dream big - which is why we are raising $2 million dollars to fund an endowment6. This will ensure basic computer science skills in a motivating competitive format will be available to southeast Missouri schools in perpetuity. We've already received $300,000 of this goal from very generous, anonymous donors. We need your help.
We started the Youth Coding League thinking we were teaching kids how to code. How quickly it has become aware that it is so much more.
"This club has taught me that I can do things that might seem hard." - Trinity YCL student
"I learned that I'm more creative than I thought I was." - Kelso YCL student
"I learned that sometimes computer science can help people with problem-solving in school. I learned that I am smarter than I thought I was." - Eagle Ridge YCL student
"The most important thing I learned was to not give up." - St. Paul YCL student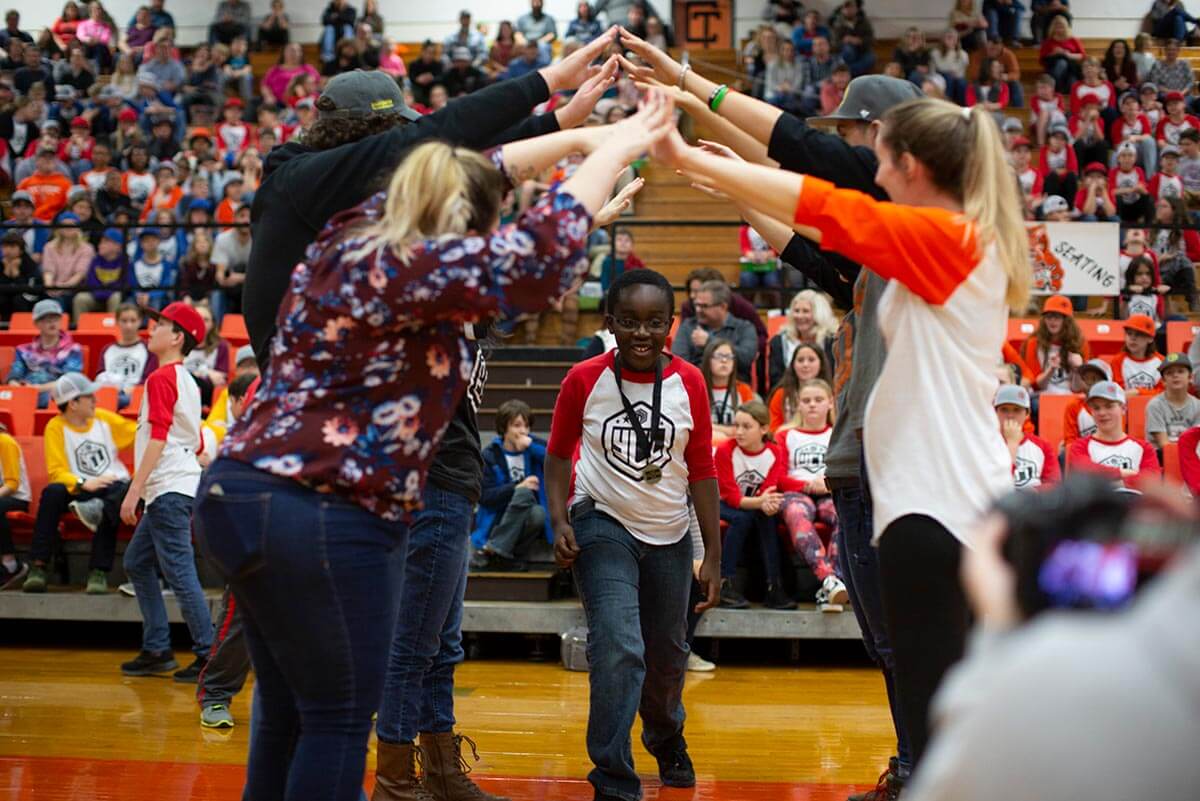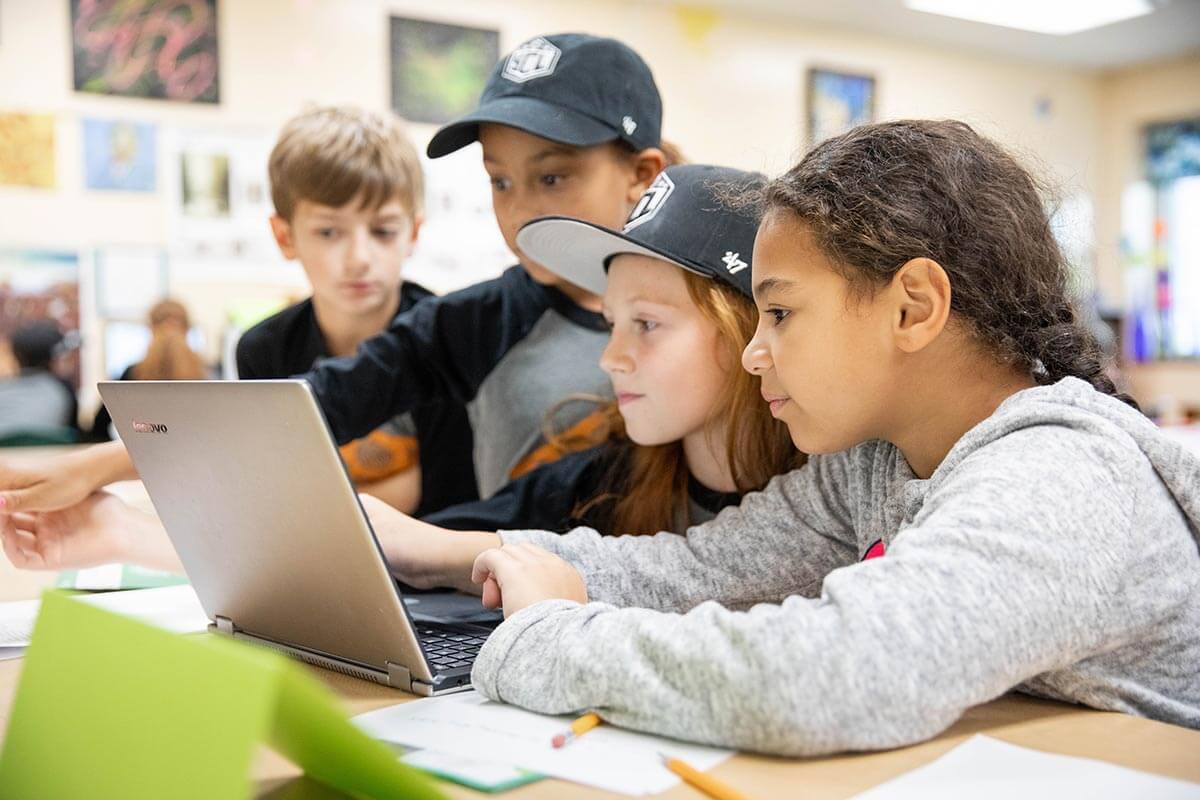 These impacts are just touching the surface. In a professional industry where less than 20% are made up of women, the Youth Coding League has an equitable 50/50 split between boys and girls. The representation of minorities in this program is significantly more than their professional percentages. At-risk and low income students, who a majority will not go to college, are being introduced to skills that will help them better their lives in the future.
We're very appreciative of being selected for the Charles L. Hutson Visionary Award. And we're now calling on our community to help us fulfill our vision for the future. Leave a legacy of future-readiness for Southeast Missouri. Directly impact a kid who just found their people in their YCL teammates. Play a role in combating the middle school cliff, that sees a drastic drop-off in the enrollment of girls in STEM subjects. Give a kid who dreads the end of each school day a positive, productive activity to do after school. Inspire a student to achieve. Invest in this enormously impactful program, where every dollar given goes directly to helping Southeast Missouri students learn to code.