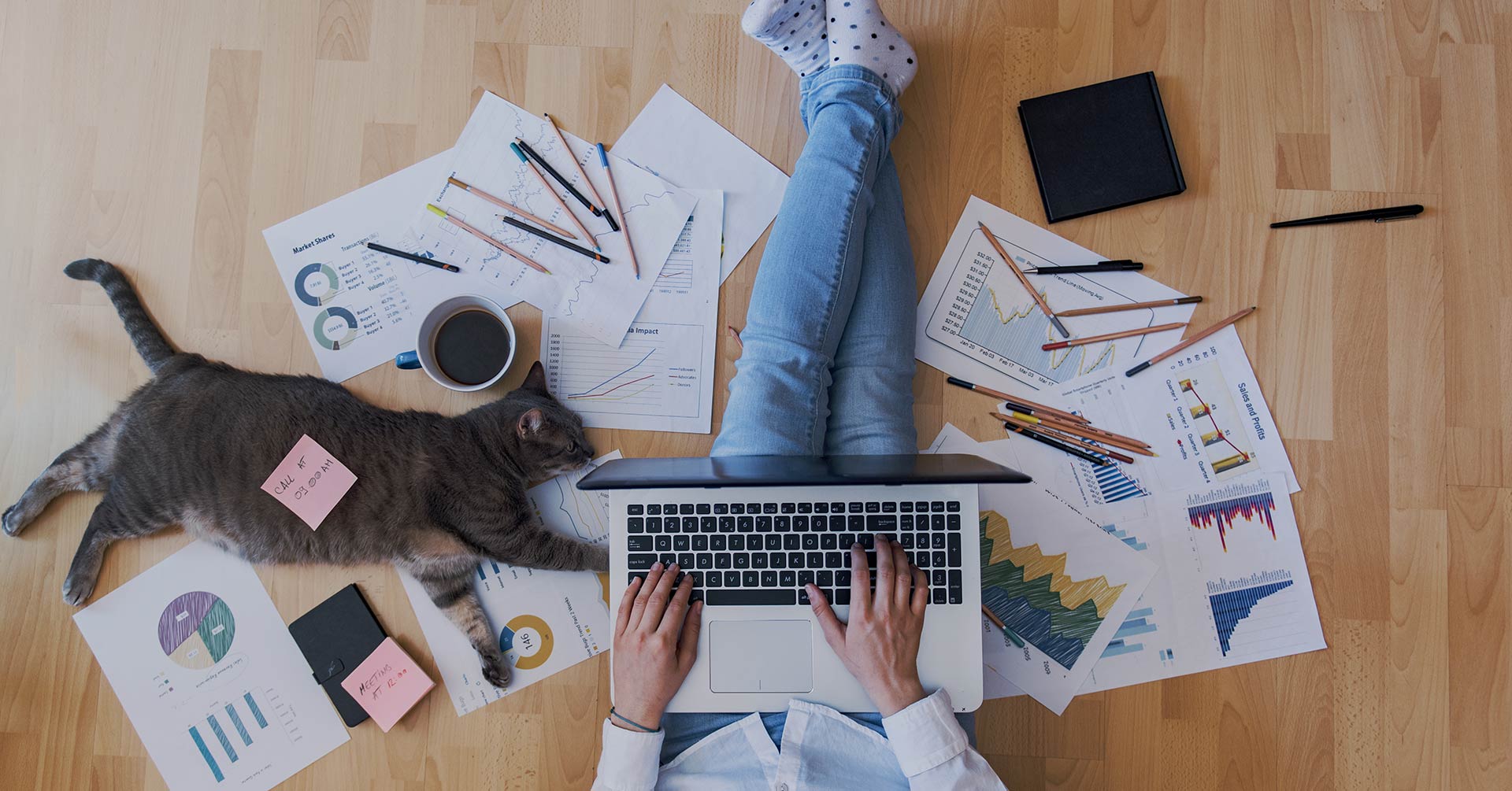 Getting Sh*t Done During a Pandemic
April 2, 2020
Things are definitely not "business as usual" with COVID-19 shutting down restaurants, workplaces and schools across the country and dominating the headlines. Here's how we're getting sh*t done during the pandemic until we can be back in our co-working space and bumping into co-working members over coffee in the kitchen again.
Community Over Agenda: Communicating
The entire Codefi team uses Slack1 as our primary way to communicate with our team. Different channels keep things organized and in the hands of the right people, and setting or scheduling your status lets your team know when you're available (and, when you're not). The search function and the ability to send files are both heavily-used features on our end. Slack is handy for external uses too - invite your clients to a single channel to keep the workflow moving.
Zoom2 might or might not be responsible for COVID-19 (allegedly), but it does the job and then some for video conferencing and has plenty of free functionality. Google Meet3 is another option. These are great for digital coffee breaks or happy hours to keep in touch with your co-workers and talk to someone you don't live with. You can keep doing your regular weekly one-on-ones with these tools and maintain those important meetings with clients you worked so hard to get on the books.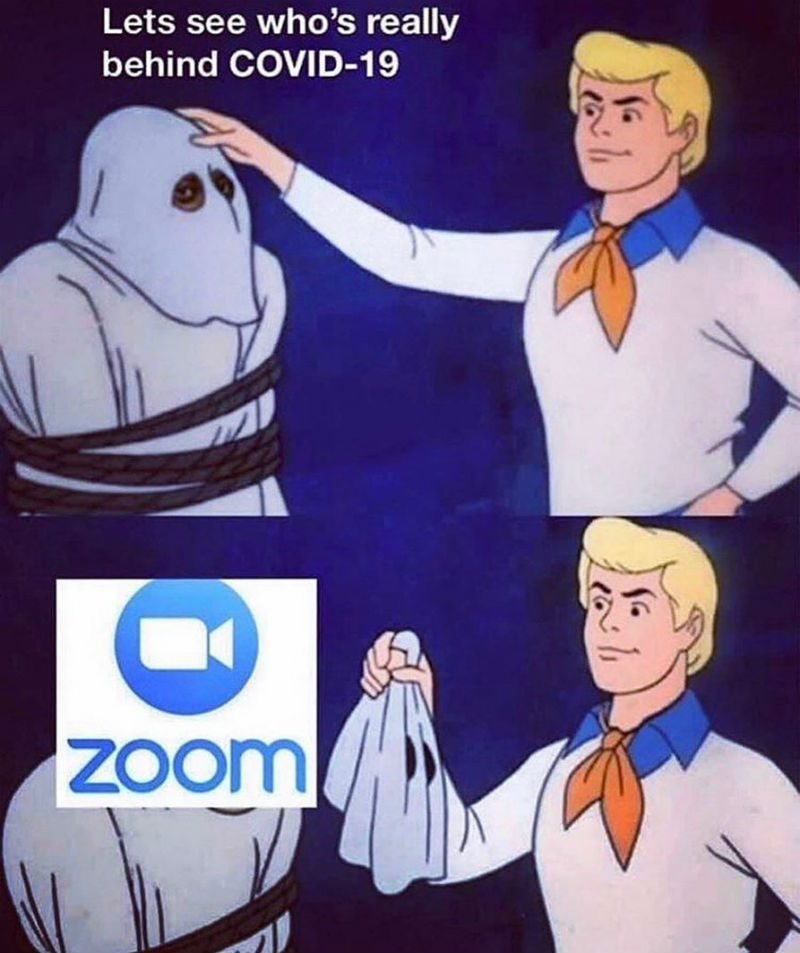 Doing Over Saying: Get it Done
Keep everyone on the same page when it comes to projects and and to-do lists with Trello4 and Asana.5 Start a board for a project, and assign team members tasks to hit your goals. It's a clear, visual way to stay plugged in on who is doing what. Basecamp6 is another task management software you can use with your team that we've heard good things about, and TickTick7 and Google Tasks8 are popular basic to-do list apps.
Don't let a signature slow you down - DocuSign9 is a digital way to send and get signatures, and you'll probably keep this tool in your toolbox even when you're back in the office, it's that convenient. Keep the faxes going online with HelloFax,10 and forward your office phone to a free number with Google Voice.11 Remotely share passwords with co-workers (and make sure they're secure) with 1Password12 - they've removed trial limits and your first 6 months are free. Developers can pair program remotely using VScode13 with liveshare.
Whether you're using Google calendar or a tried-and-true paper planner, whatever you land on, operating by a schedule can help the hours and days not blur together so badly. It's a nice dose of normalcy, too. Speaking of hours, keep track of how much time you're spending on certain tasks or for clients using an online timer.
Working from home can have more distractions than the office environment you're used to; Stay Focused14 is a Chrome extension that blocks websites that suck you in when you've spent your self-allotted amount of time per day on those sites. The Forest app on both Android15 and iOS16 grows trees for each block of time you don't unlock your phone and can help keep you on your laptop, getting things done, instead of losing chunks of time on your phone.
Collaboration over Competition: Your New, Tiny Co-Workers
School closures have been extended and we're looking at weeks of keeping energetic kids engaged and happy while working from home. It's daunting. Here are some ways to keep them busy (curated by age, because the last thing you need is some unwieldy list to dig through) so you can tackle your to-do list.
Ages 3-10
We're sharing curated coding and computer science activities at Facebook.com/YouthCodingLeague,17 with lots of offscreen options. The Cape Public Library is sharing staff storytimes on their Facebook page,18 and Tumblebooks19 (sign in using your library card) reads books to your kids. Scholastic20 offers free daily themed books and activities. Typing Club Junior21 teaches preschoolers how to type in a fun, age appropriate way, and Cosmic Yoga22 and Go Noodle23 help them burn some energy inside. Sesame Street has an entire page24 devoted to keeping kids busy, and a free ebookstore.25
Ages 11+
Code.org,26 the one-hour activities on CS First27 and Code Monster28 are all free coding learning tools good for this age group. Duolingo29 has a game-ified approach to learning a new language with lots of languages to explore. Typing Club30 is great, especially if your kids aren't getting typing classes in school. Science Friday,31 #WhoWouldWin32 and Book Club for Kids33 are solid podcast recs for this age group.
All Ages
Khan Academy did the thinking for you with a robust schedule and resources34 for ages 3-18. The Cape Public Library is closed, but their digital offerings35 are always open if you have a library card - download an audio book for your kids to listen to when you aren't available to read to them.
Stay safe, stay healthy, and stay tuned for virtual events coming your way from Codefi in the next few weeks. And wash your hands! But you already know that :)