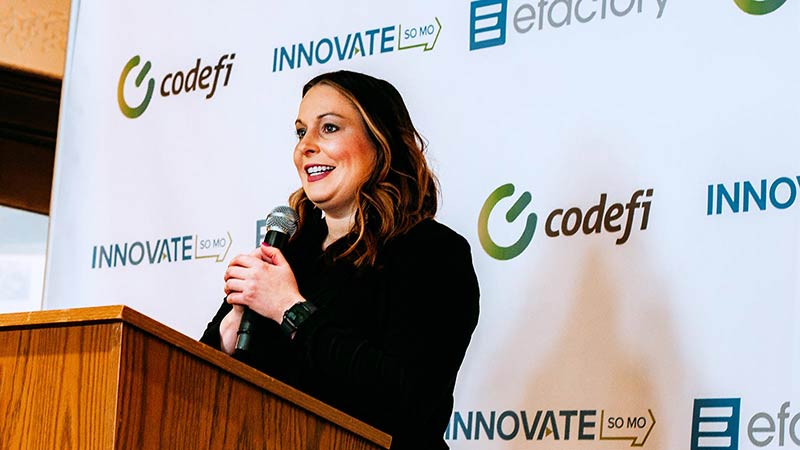 Introducing Innovate SOMO
Codefi and the efactory announce one of the largest regional workforce and business development networks in Missouri's history
April 8, 2022
Codefi and efactory1 are excited to launch a first-of-its-kind partnership that will transform entrepreneurial support and workforce development across southern Missouri. Teams Codefi and the efactory were joined by State and Federal officials in Cape Girardeau this morning as the programs announced the launch of one of the largest regional workforce and economic development initiatives in Missouri's history.
Recent grant awards2 from the Missouri Technology Corporation to both Codefi and efactory, as well as grants from the Delta Regional Authority and Catalyze Education Challenge will empower two of the state's most successful innovation hubs to accelerate digital workforce development and job creation and to support the growth of the next generation of industry-leading, high-growth companies in 47 counties across Southern Missouri.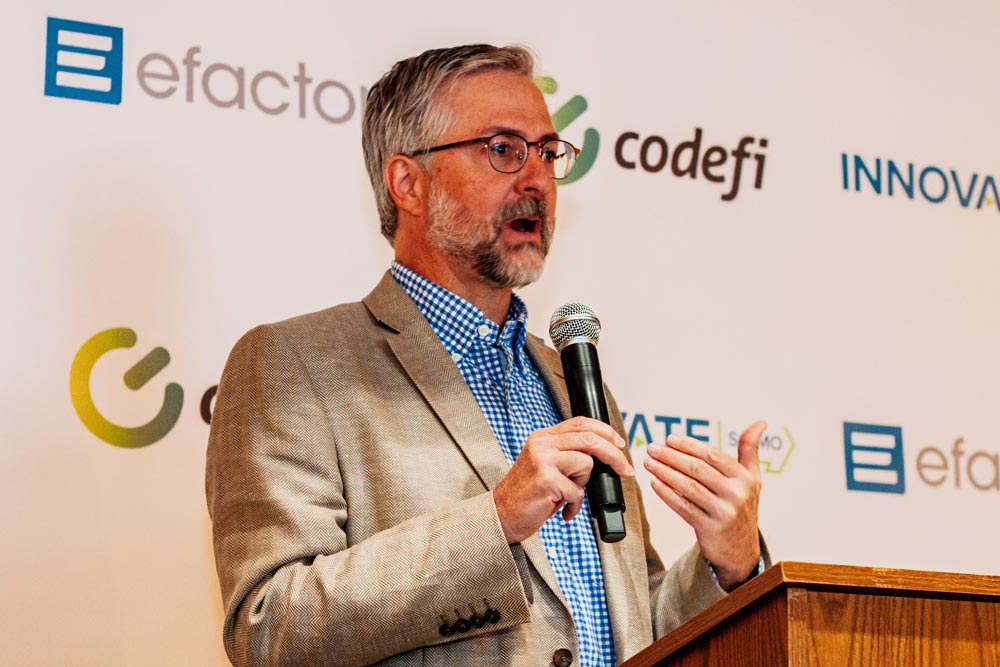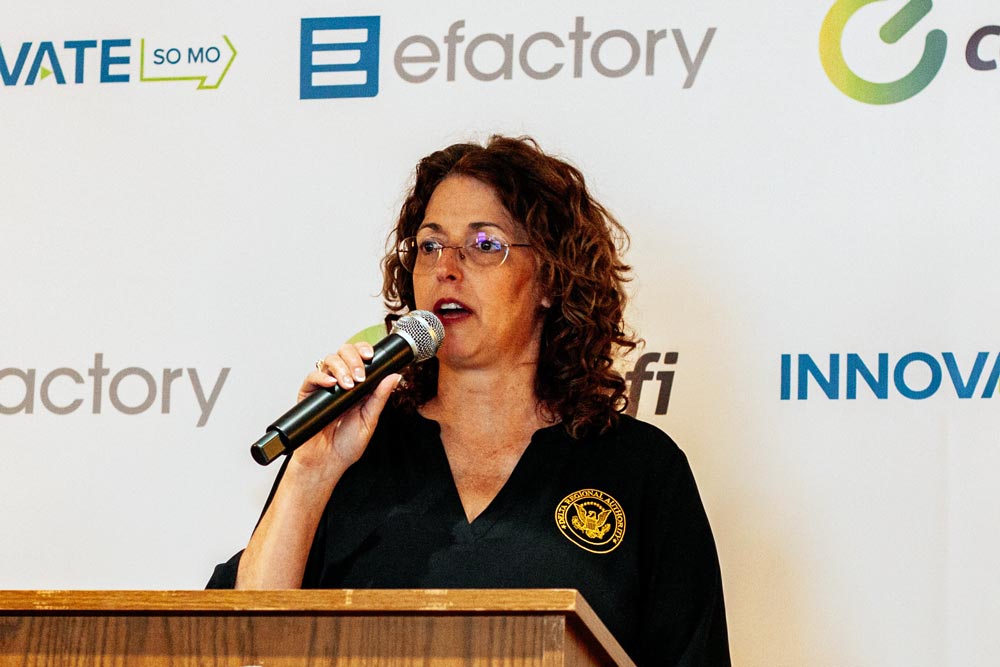 Known as the Southern Missouri Innovation Network (Innovate SOMO),3 the first-of-its-kind regional network is supported by over 100 leading companies and stakeholders in the region and includes strategic partnerships with the Missouri Cybersecurity Center of Excellence, Jordan Valley Innovation Center, Crowder College, Missouri State University, Missouri State University-West Plains, Three Rivers College, Southeast Missouri State University, Mineral Area College, Community Foundation of the Ozarks, as well as support from workforce development, economic development, and Chambers of Commerce across the region.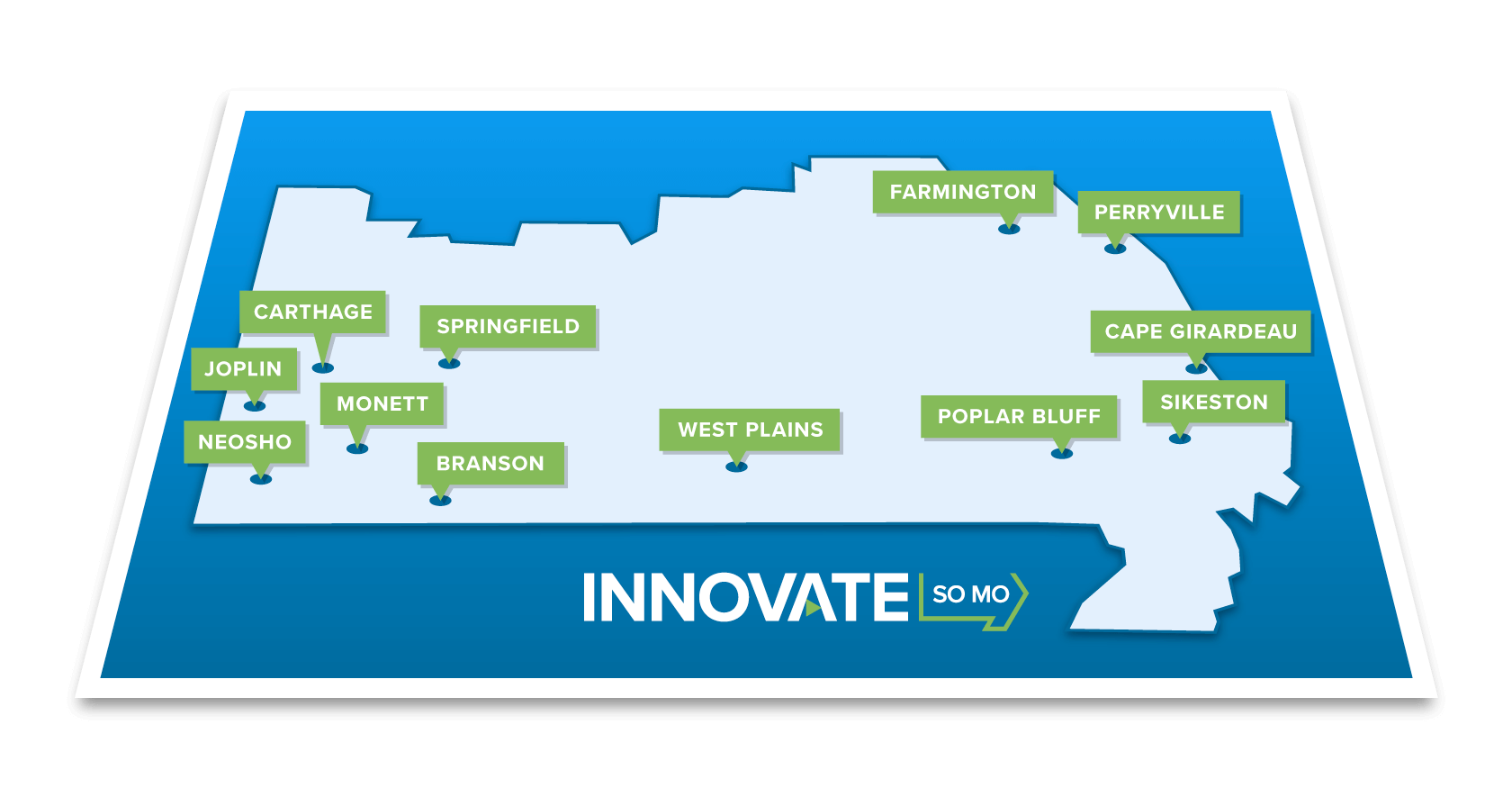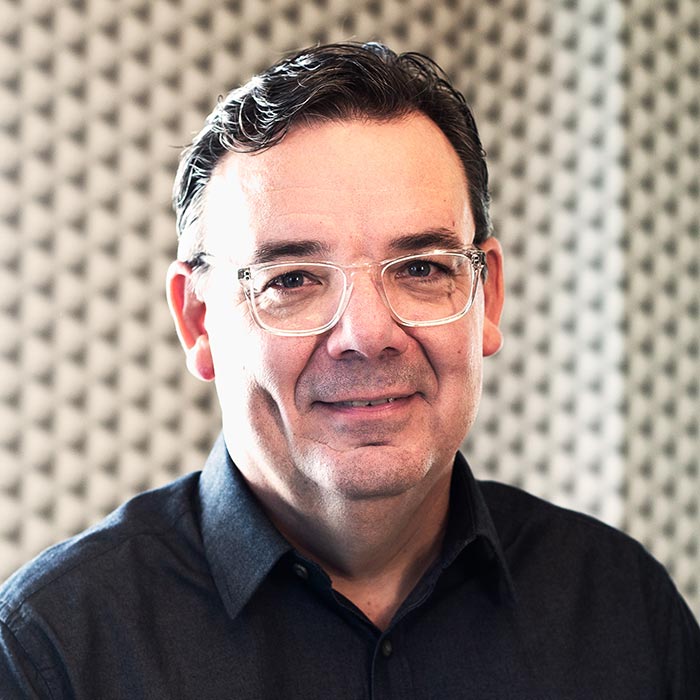 "We believe we can build better things together," said James Stapleton, Ph.D., Cofounder of Codefi. "We are committed to working with the hundreds of companies and dozens of communities who are supporting this new innovation network to build back a more anti-fragile economy that provides more citizens across southern Missouri, more opportunity for security and prosperity. By connecting and combining our collective talents and resources across the region and state, we can scale up the delivery of innovative workforce and business development training programs, mentoring and investments that will accelerate the growth of high-wage, high-demand jobs and the businesses and organizations that create them."
Supporters were joined at the Innovate SOMO launch by speakers including:
Dr. James Stapleton, Co-Founder, Codefi Foundation on Rural Innovation, Inc.
Chris Carnell, Co-Founder, Codefi Foundation on Rural Innovation, Inc.
Rachel Anderson, Director of efactory at Missouri State University
Shad Burner, Missouri Dept. of Economic Development and Missouri Technology Corp.
Dr. Mardy L. Leathers, Director, Missouri Office of Workforce Development
John Mehner, Assistant Vice President, Economic and Workforce Development, SEMO
Leslie Durham, Alternate Federal Co-Chairwoman, Delta Regional Authority
Steve Castaner, Regional Representative, U.S. Economic Development Administration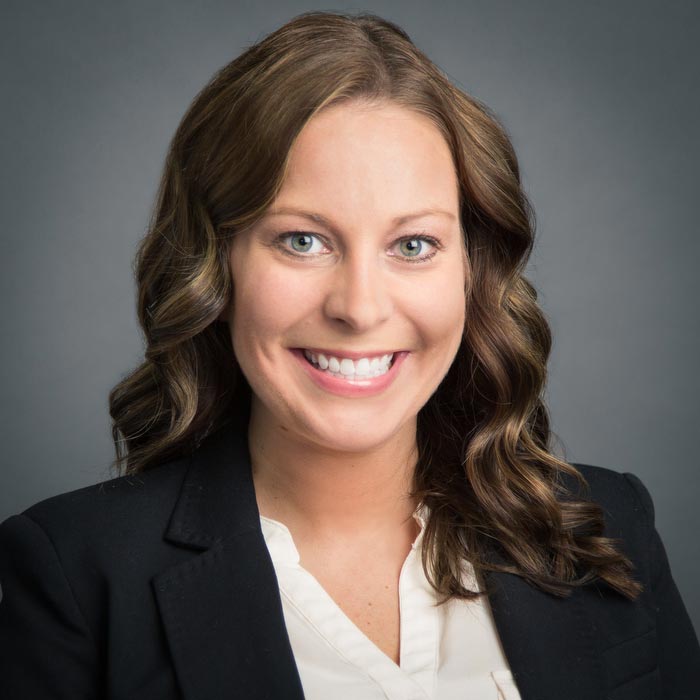 "As we like to say at the efactory, 'Community is who we are. Forward is where we're going,'" said Rachel Anderson, director of the efactory. "We are excited to make our innovation and entrepreneurial community bigger and continue forward momentum with key strategic partners throughout Southern Missouri. This new innovation network will connect, strengthen and add new resources and services immediately that would otherwise be impossible to build independently. I am more excited for the future and what's next for our region than ever before."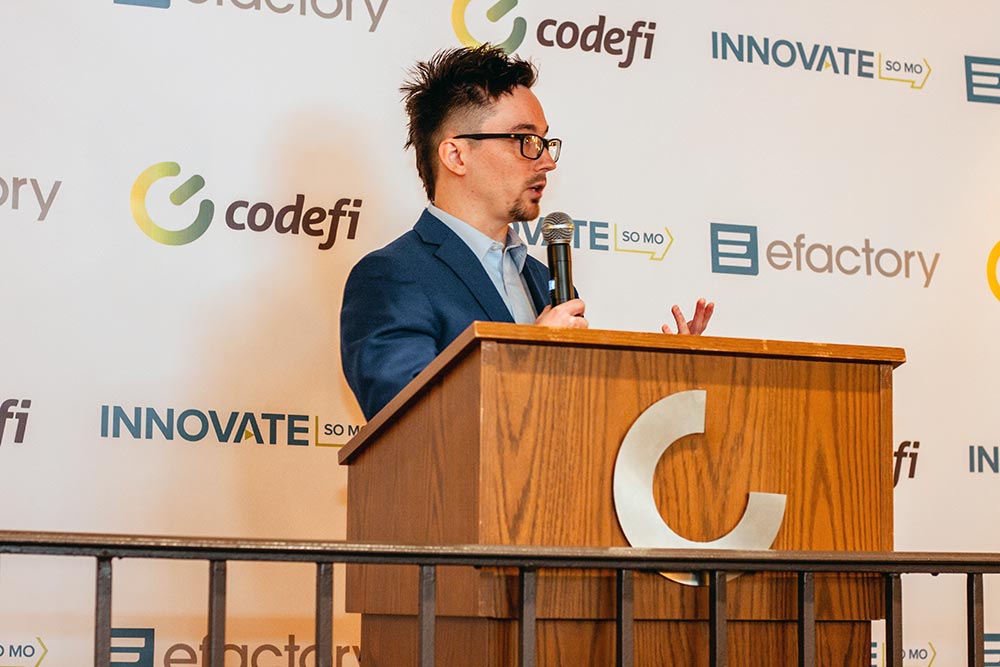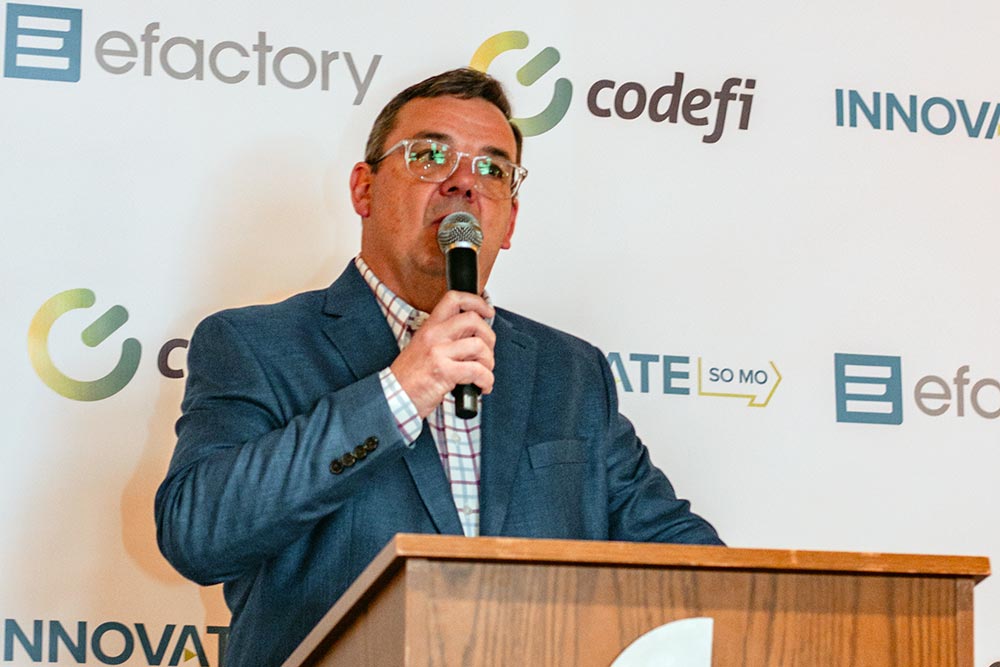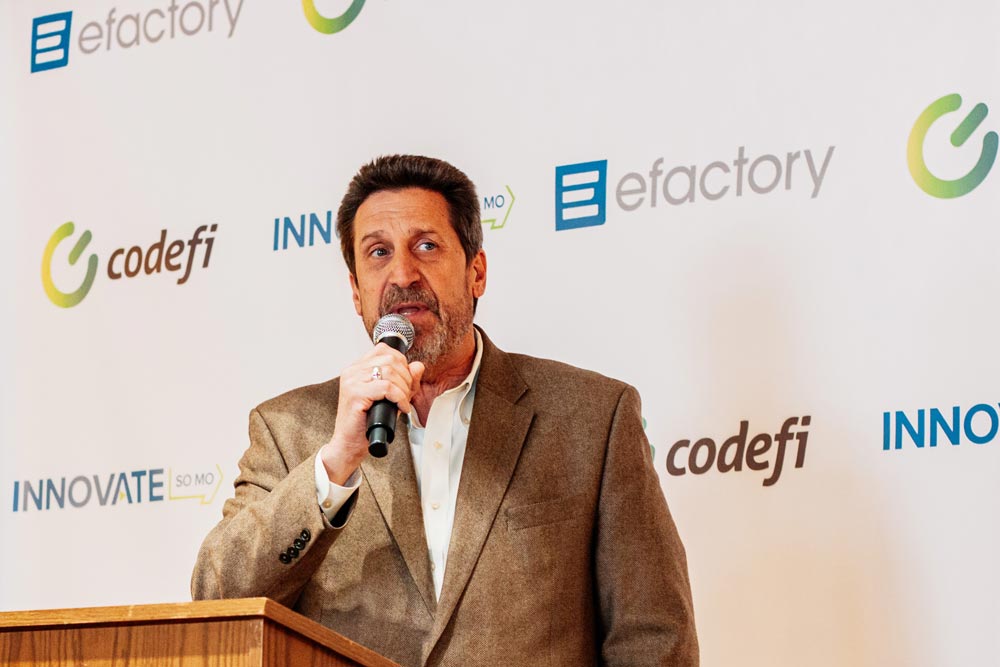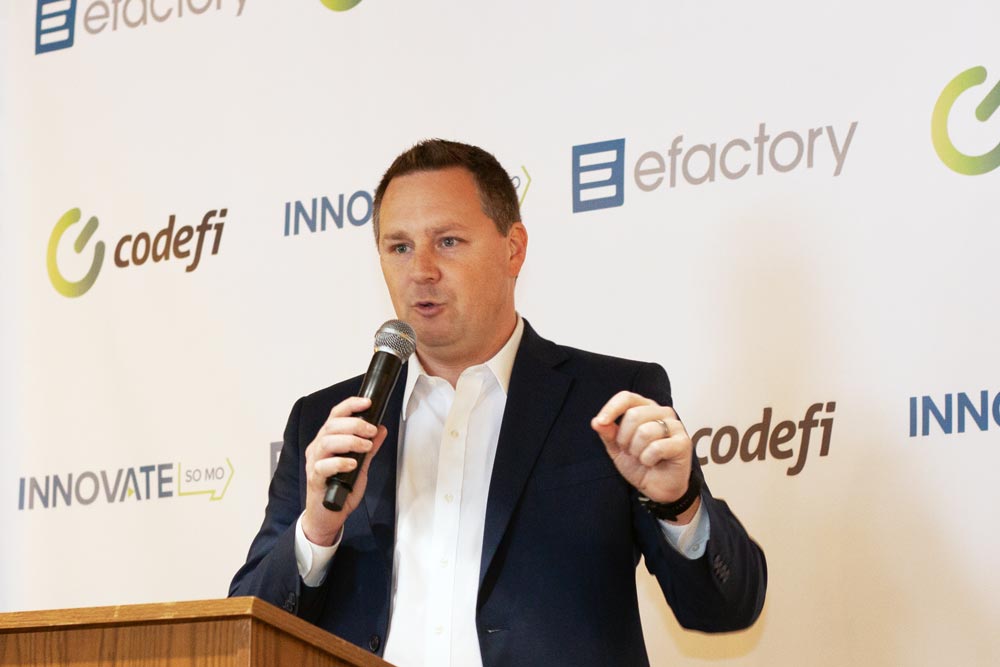 There's More Great News Coming
The launch of Innovate SOMO is only one of several exciting announcements our programs have to share. Join the efactory and Codefi in Springfield on Thursday, May 194 for a special event featuring client wins, incredible impacts, and important announcements about what's to come.
We'll also be unveiling a regional tour of roundtable events in partnering communities across southern Missouri to provide details about programs and resources ready to be delivered, and identify additional gaps in local needs to work together across the network to acquire the resources to fill them.