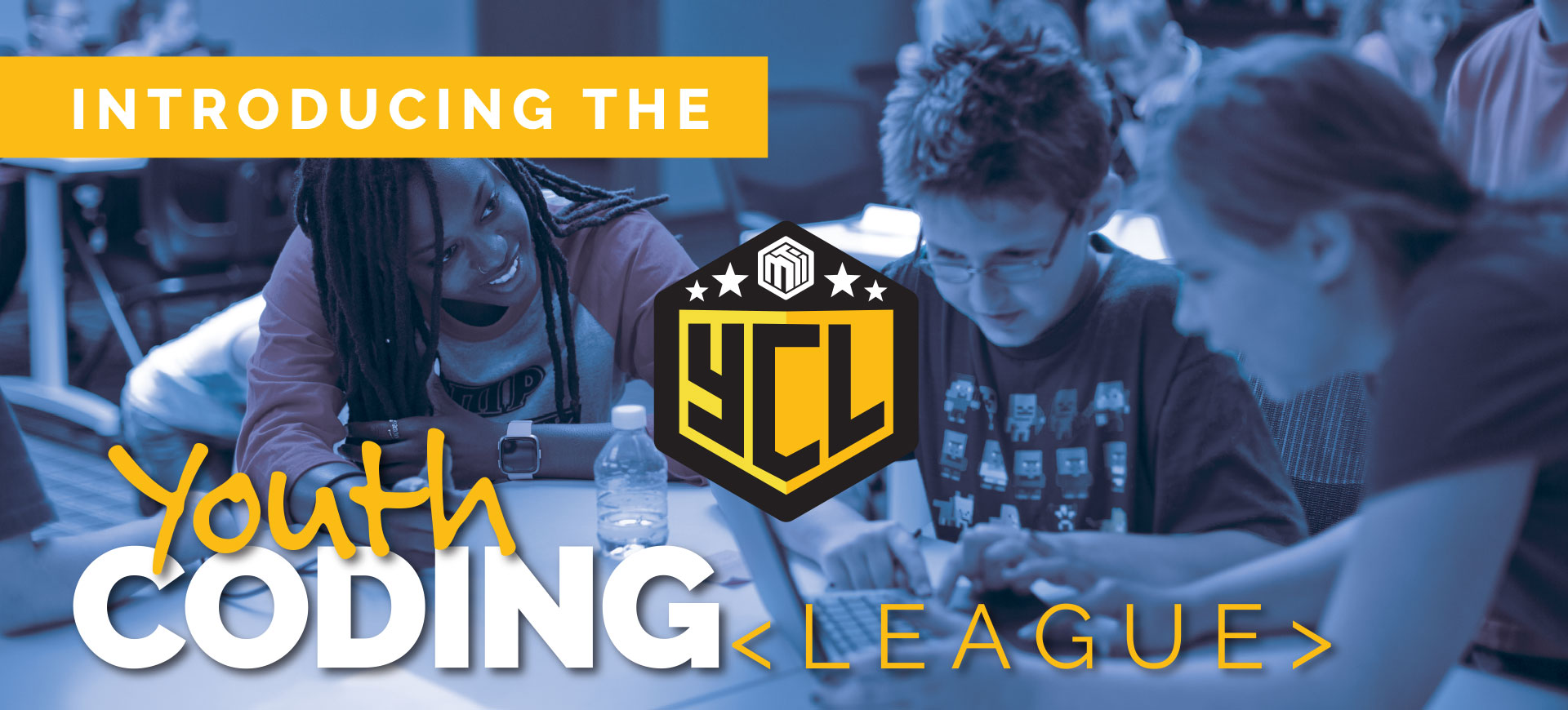 Introducing the Youth Coding League
August 24, 2018
What if, growing up, Bill Gates was viewed similarly to Michael Jordan? Or Steve Wozniak was as cool as Derek Jeter? What if STEM-related skills were as exciting and as cool as sports? What if we took the youth sports model and applied it to computer programming? No more what-ifs.
That's what we've done.
Introducing: the Youth Coding League (YCL).
This fall, the Marquette Technology Institute1 (MTi), the educational arm of the Marquette Tech District Foundation2 (MTDF), is launching the Youth Coding League into area middle schools. Ten schools have already partnered with MTi to introduce computer programming to middle schoolers in a competitive environment, just like sports, where they will compete for BIG cash and prizes. Now that should get them excited. Even better, it's being offered at no cost whatsoever to the schools.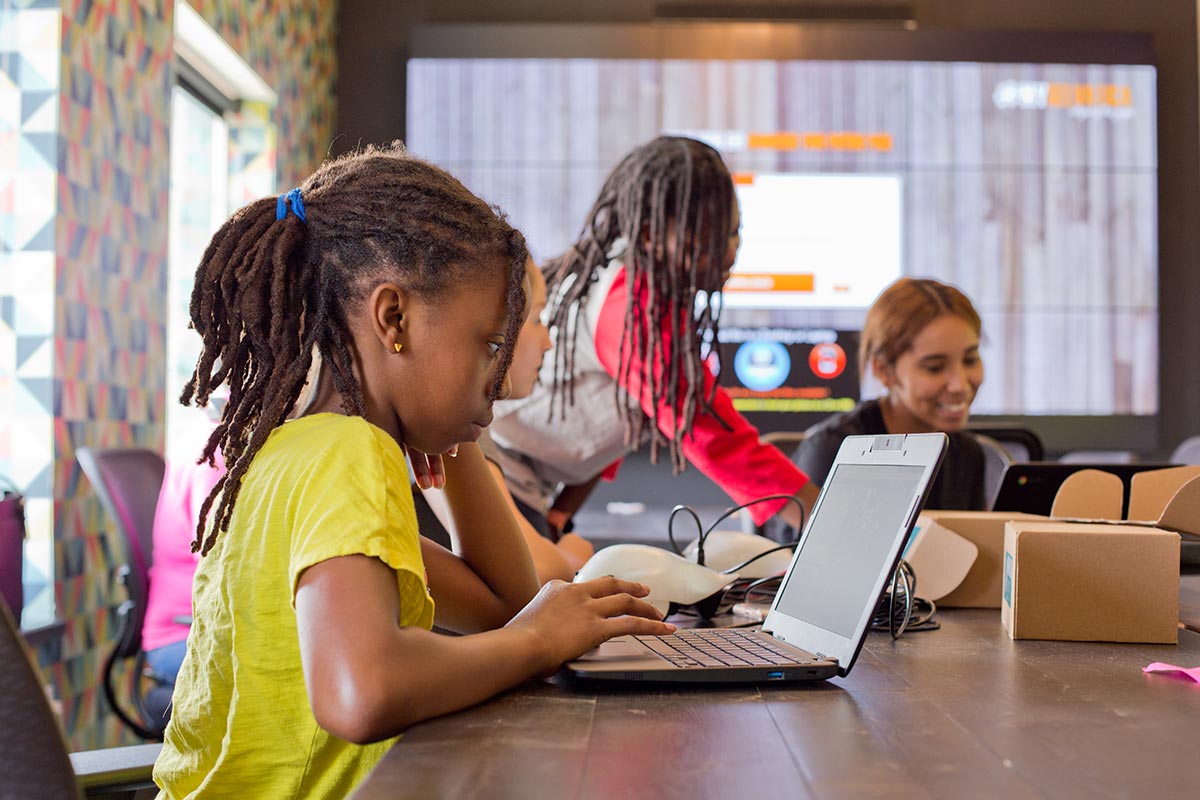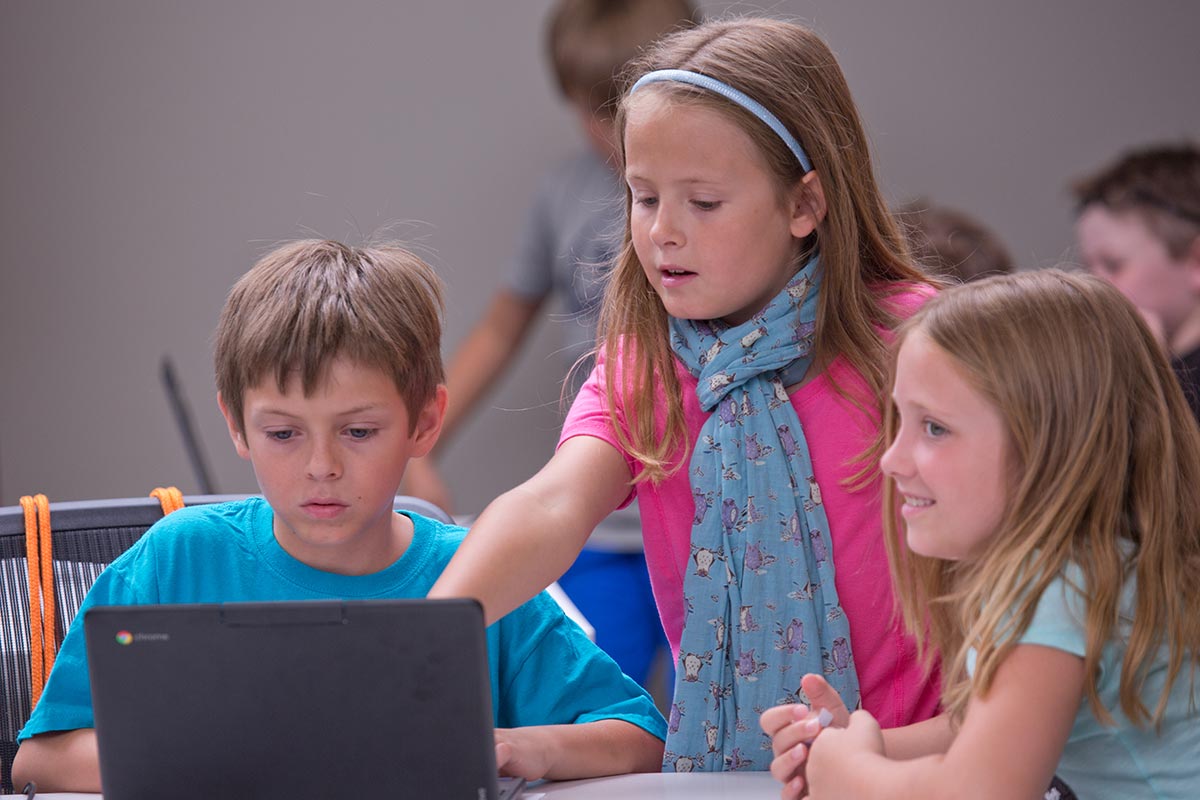 What if we took the youth sports model and applied it to computer programming?
Here's how it works. Teachers (coaches) will facilitate the after-school YCL by guiding students through Google's CS First3 curriculum, an eight-week program. Students use the Scratch4 programming language, a tool developed by the Massachusetts Institute of Technology5 (MIT), that introduces kids to code by using drag-and-drop blocks.
After the eight weeks, students form teams and spend four weeks creating projects to compete within their school. Teams compete to be their school champion, who will go on to compete against other area schools.
First, second, and third place prizes are awarded, and there are three tracks in which to compete:
Most improved individual students
Most technically proficient team project (selected by local professional software developers)
Community-favorite team project (voted on by everyone in the community)
Thousands of dollars in cash prizes, Chromebooks6, and a subscription to Tinker Crates7 are up for grabs, to be awarded to the top three teams of each track. MTi will throw a big party at the conclusion of the semester, celebrating the work of the students and coaches, and awarding the prizes. If the awards alone don't excite the kids, each one will also be decked out in some pretty sweet swag: school jerseys, YCL hats, MTi earbuds, and water bottles…you know, sports stuff.
Codefi has developed a YCL website where students, parents, and coaches can view objectives completed, see how their school ranks compared to other participating schools, and each student has their own stats to show progress. Baseball has RBIs and Ks. YCL has Awareness, or code documentation, and Experience, or proficiency of objectives.
Ten forward-thinking area schools have already signed up because they share our vision of success for their students:
32nd Judicial Circuit
Cape Central Middle School
Jackson Middle School
Eagle Ridge Christian School
Prodigy Leadership Academy
St. Henry in Charleston
Scott County Central
Scott County R-IV (Kelly) School
Sikeston 5th and 6th Grade Center
Trinity Lutheran School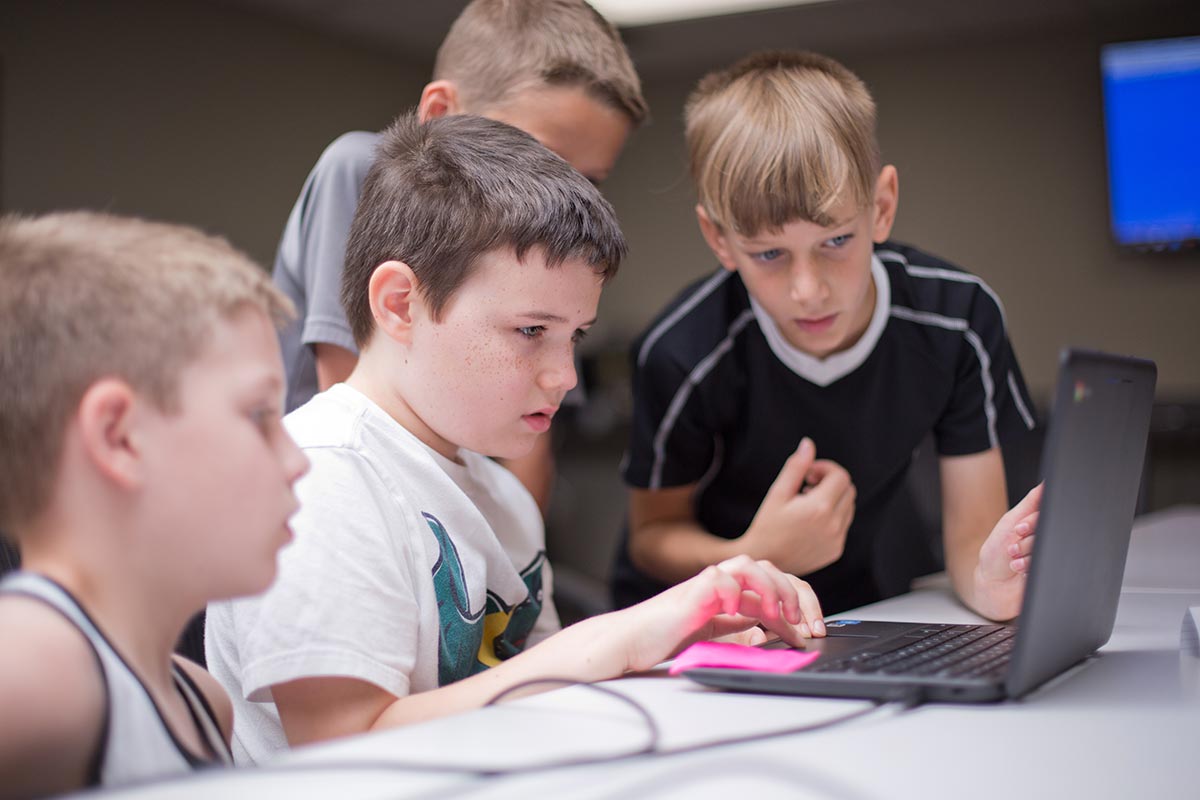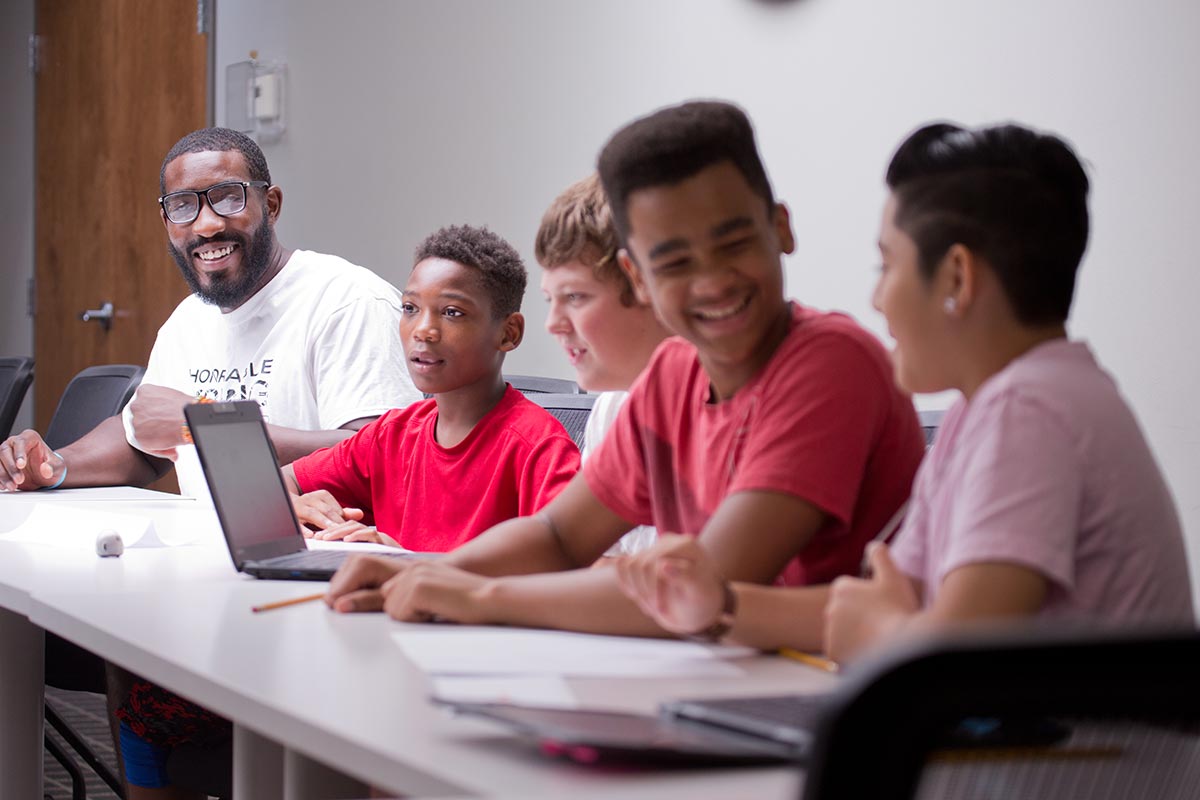 The Youth Coding League is being offered at no cost whatsoever to schools.
Computer science proficiency continues to make headlines as a widely applicable and highly employable skill set. Above and beyond computer science skills that are valuable on their own, coding helps develop logical thinking and problem-solving skills, as well as the ability to think systematically—a widely applicable skill set that serves students in many different areas. Coding prepares kids for the digital workplace of the future, and jobs in computer science and development command salaries almost double the current mean wage of all other occupations.
Hundreds of thousands of coding jobs are going to be vacant in decades to come, and equipping local kids and adults in southeast Missouri with this skill set is a priority of MTi. What does success look like to us? Success looks like helping area kids, no matter their gender or race, develop proficiency in coding that will positively impact their academic performance across the board, build confidence that they can do hard things, and set them up for ongoing success in whatever industry they pursue.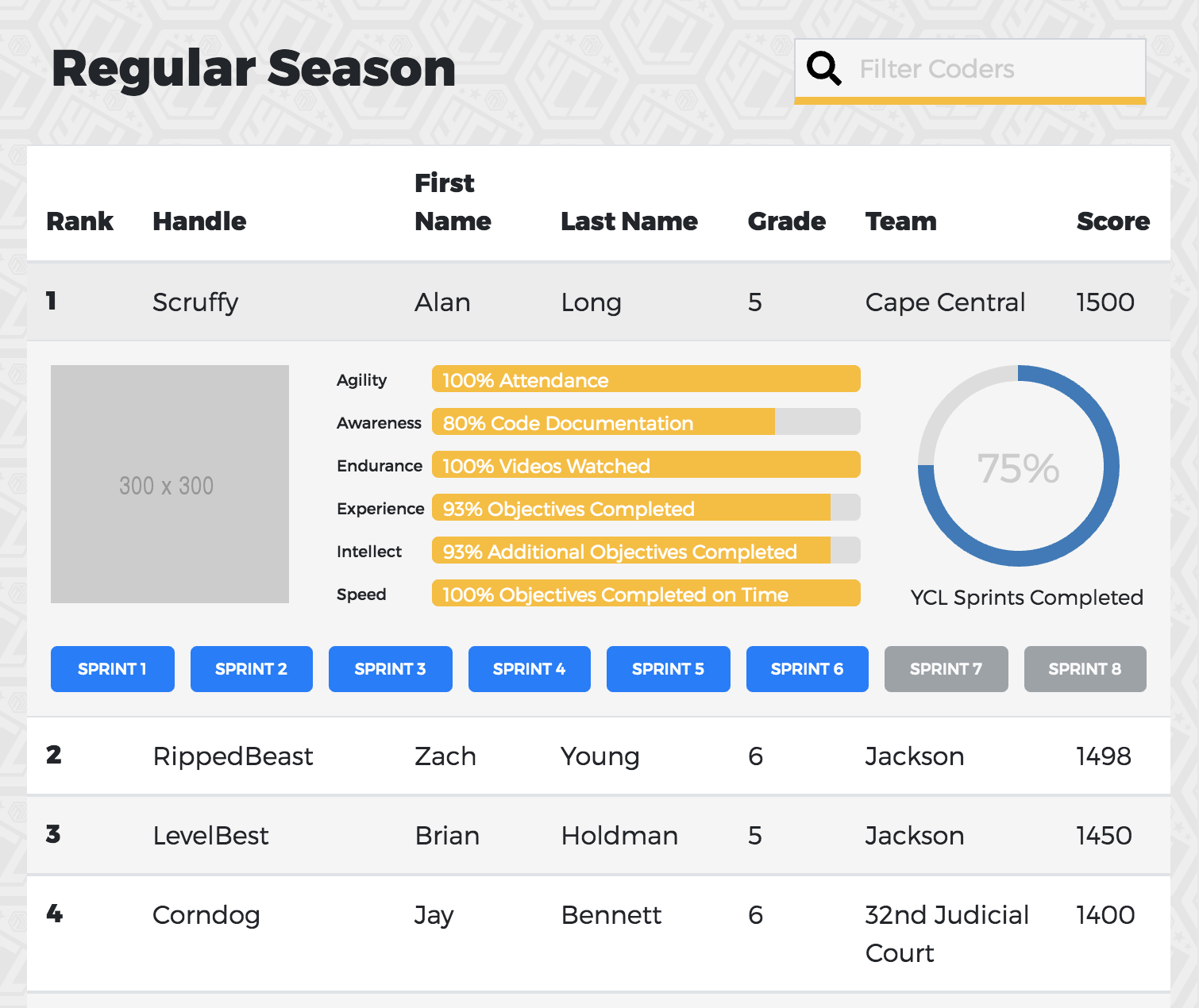 Are you just as excited as us? Here's how you can help:
If you have a middle schooler or know someone that has a middle schooler in one of the schools listed above, make sure the student knows about the opportunity.
Like and follow the progress on the MTi Facebook page8
Donate. It takes a lot of time, money, and resources to introduce a program like this that will have significant impact to our youth and your community. The Marquette Tech District Foundation is a 501(c)3 status non-profit. We set a $1 million goal in 2017 and are nearly halfway there. You can contact Stacy Dohogne Lane at

[email protected]

or (573) 335-9675.