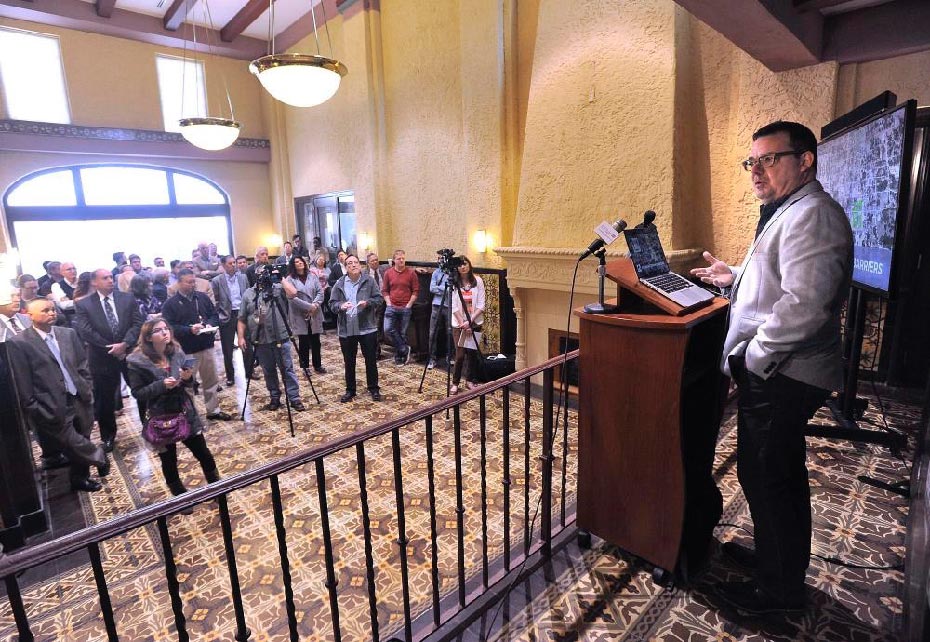 Dr. James Stapleton Appointed to Governor Greitens' New Innovation Task Force
June 19, 2017
Codefi co-founder and Executive Director of the Marquette Tech District Foundation, Dr. James Stapleton, is serving as a member of a statewide task force organized by Governor Eric Greitens.
In a press release made today by the Governor's Office, the Task Force was established to assess the current state of innovation in Missouri, analyze best practices from other states, and develop specific recommendations for what the State can do to promote innovation and new technology start-ups. Governor Greitens invited members of the Task Force from private, nonprofit, and public sector leaders from across the State to help improve Missouri's competitiveness. As part of its work, the Task Force will engage innovators, entrepreneurs, civic leaders, scholars, and others across the state and will complete its work by the end of August.
"I applaud Governor Greitens for recognizing the importance of technology start-ups to the economy of Missouri, and for gathering the insights of entrepreneurs and investors to help form strategies that will continue to support their growth," said Dr. Stapleton. "These companies and the talent they need will drive economic and social growth for all regions of our state, and it's an honor to be at the table to represent southeast Missouri, the Marquette Tech District, and Codefi," he added.