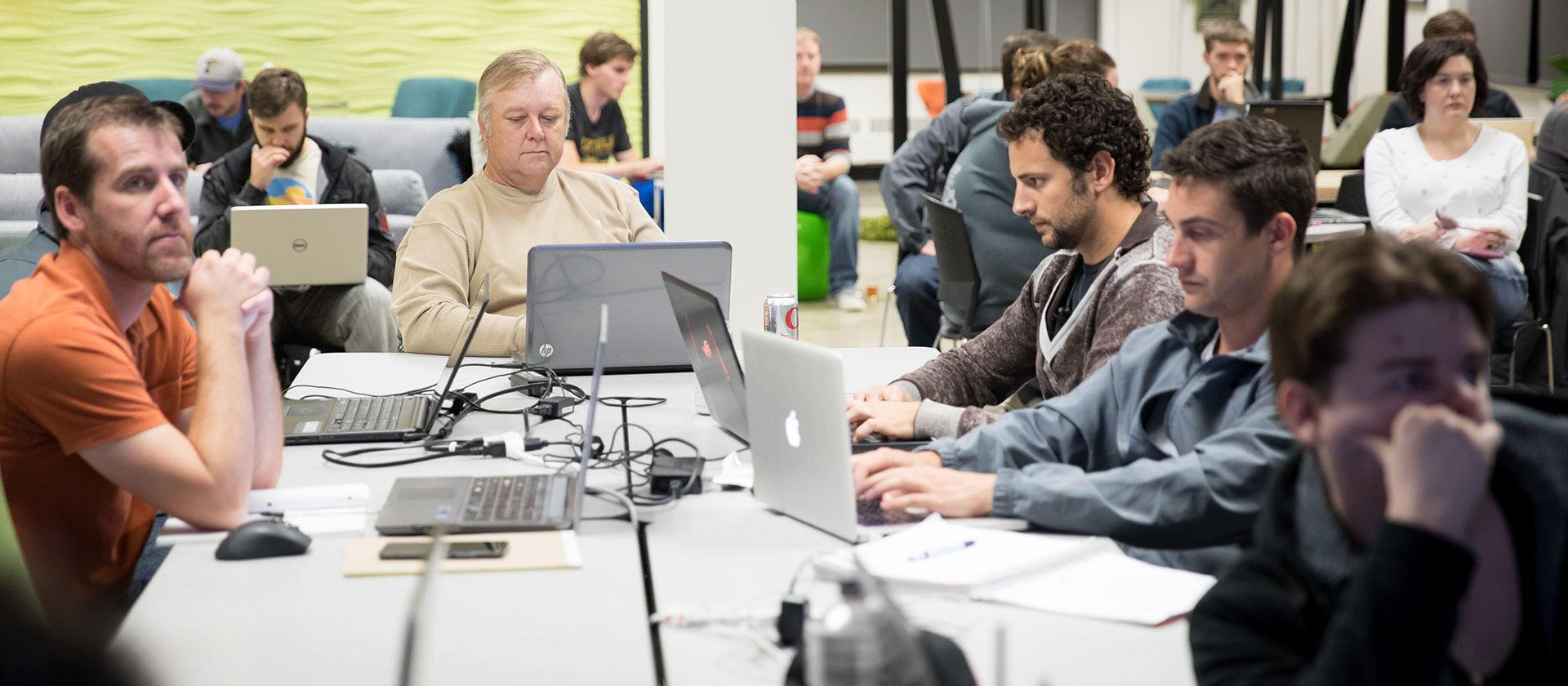 Marquette Tech District Foundation and Saint Francis Healthcare System Partner for Hackathon
October 18, 2018
Large-scale software competition will focus on healthcare.
The Marquette Tech District Foundation1 (MTDF) announced a partnership with Saint Francis Healthcare System2 for a 2019 large-scale software competition.
The hackathon will take place July 19-21, 2019, and the winners will be invited to showcase their solutions at the fourth annual Marquette Techfest Gala on July 26. Other MTDF partners include Codefi3, Vizient4, and the Missouri Technology Corporation5.
At the hackathon, computer programmers, designers, clinicians, and business specialists will come together as teams to build software solutions to address specific challenges facing the healthcare industry. Teams from around the country work over the course of a weekend and compete for $50,000 in total cash prizes. MTDF will provide capital, technical assistance, and oversight after the hackathon to ensure the top solutions are implemented.
According to Maryann Reese, President and CEO of Saint Francis Healthcare System, "We're blessed to serve our community with quality healthcare, but our industry is ever-changing. As a progressive healthcare system, we are on the forefront of technology and continuously look for ways to innovate and improve quality, with the ultimate goal of providing the best service to all who walk through our doors."
"The success of building a technology sector takes a concerted effort, so we're proud to partner with Saint Francis," said Chris Carnell, co-founder of Codefi and Director of Programs for the MTDF. "Attracting, developing, and retaining talent are critical to this initiative. And you have to give talented people tough problems and innovation technology to work on."
The organizations are working together to determine categories that will have the most community benefit.
About the Marquette Tech District Foundation
The Marquette Tech District Foundation, Inc. is a non-profit corporation dedicated to improving the quality of life for the residents of Cape Girardeau and the surrounding communities in southeast Missouri, accelerating economic development through access to education, mentoring, technology, and capital, and providing increased and efficient internet, network and technology connectivity and access to residents, businesses, customers and visitors of historical downtown Cape Girardeau, Missouri.
About Saint Francis Medical Center
Saint Francis Healthcare System is guided by their mission to provide a ministry of healing, wellness, quality and love inspired by our faith in Jesus Christ. Founded by Franciscan Sisters in 1875, our priority remains the same: serve all who enter with dignity, compassion and joy. Serving nearly 713,000 people across Missouri, Illinois, Kentucky, Tennessee and Arkansas, their focus is on patients' outcomes, experience and value.