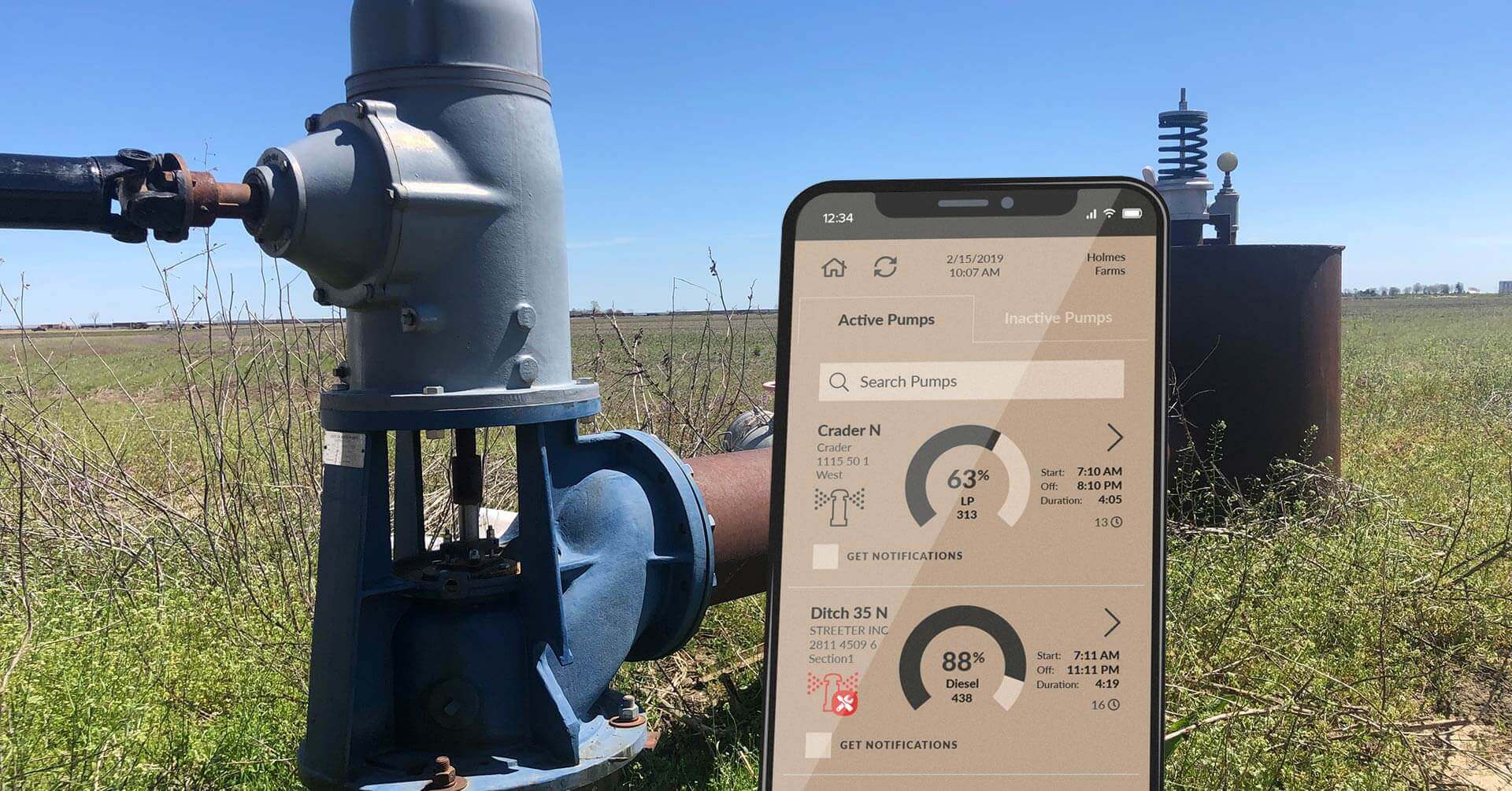 Nathan Holmes Looks Back on a Year of Startup Development Through 1ST50K
March 9, 2020
Nathan Holmes, founder of PumpTrakr1, won the $50,000—but what happened next?
He was one of two award recipients for 2019's round of 1ST50K, a startup competition that helps turn innovative startup ideas into scalable ventures, and has spent the last six months building his startup and working his way through the 1ST50K program.
We sat down with Nathan to take a look at what the last year of startup development has looked and felt like for him after being selected as a 1ST50K winner in July of 2019.
Codefi: What is the problem you're attempting to solve with PumpTrakr?
Nathan Holmes: The problem we're trying to solve is irrigation management. There's nothing out there to help manage irrigation. Back in the day when we irrigated, the idea was that plants need water, so you put water out there and everyone is happy. But then we realized as an industry that we can be better at managing that and we don't waste money or natural resources like water and diesel fuel.
There's lots of money to be saved in irrigation by managing it well - and that's easy to say and hard to do. You can't have enough people in the field to get it all done in time - it's like unscrambling an egg. I gave myself shingles one year trying to keep up. I needed help with things like, is the pump on or off, when does it need to be turned on or off, who did it, is it still running, a part is broken on this one and I need to remember to order it...the little details were tough, and we needed help.
What is the solution you've created?
We needed a place where all of our information could reside in one place, where we could work from the same starting point. There's a lot of value in Employee Bob logging what he did, and Employee Jim and Boss seeing that. PumpTrakr is an app that manages irrigation, from team communication to turning a pump on and off, fuel levels, maintenance, and more. A farmer can purchase the app and manage their irrigation virtually and also upgrade to modules to manage remotely.
What tech stack are you using?
Ruby on Rails2 for the backend, Postgresql3 for the database, React Native4 for the mobile, and Angular5 for the web app.
What made you apply for 1ST50K?
We were working with the developers at Codefi Labs6 and they suggested we might want to look into it.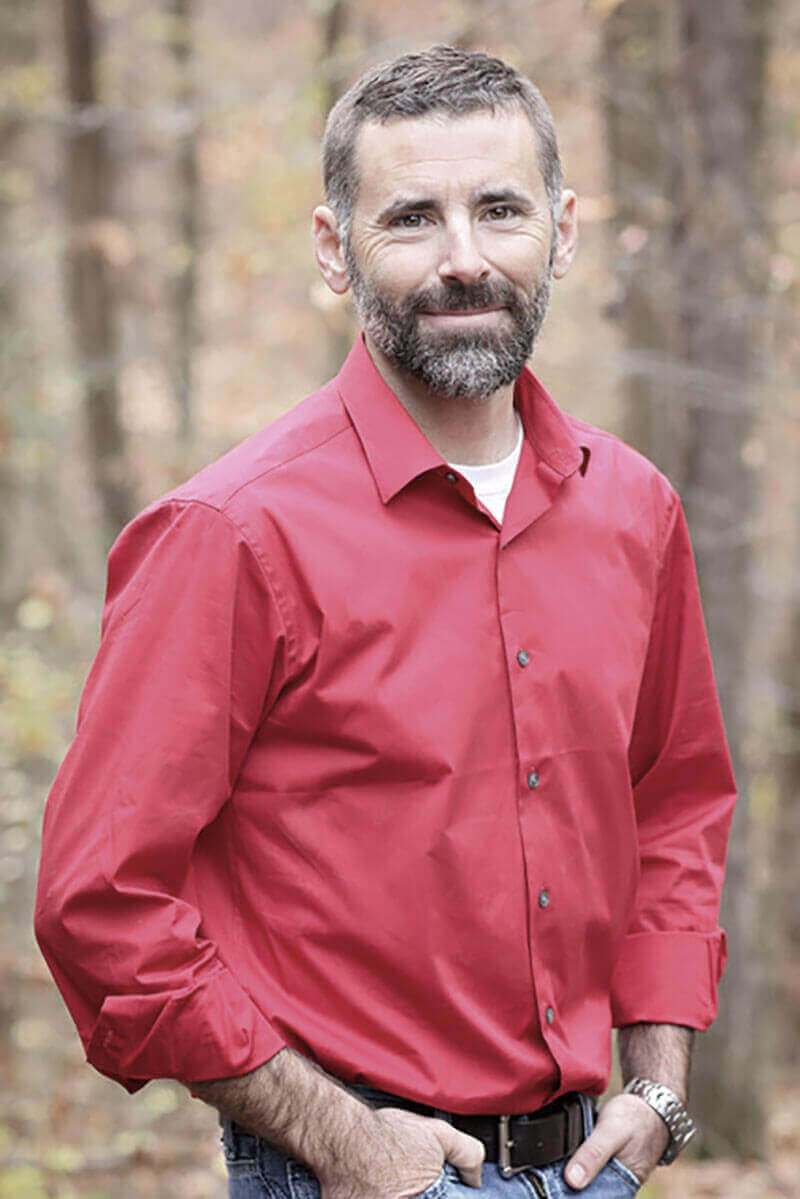 What other startup development programs did you participate in or work through prior to 1ST50K?
None. Green as a gourd.
What have your objectives been during 1ST50K? Did they change? Do you feel that you accomplished those goals?
Our goal has been to produce a product that I wanted. To make what I wanted, to fix the problems I had, all at a price I would be willing to pay. Our objectives did not change, but what we're going after did - we weren't going to do any hardware at all, it was just an app, and after the fact we decided to build hardware. Building hardware was a brilliant accident that makes PumpTrakr a la carte where people can choose what they want. I'll feel like we'll have accomplished our goals when we have officially released and we have product out, early this year.
What's been the most surprising thing you've discovered while building your startup in the last year?
The ups and downs of building a tech company have been a rollercoaster. One day, "this is awesome!" and the next day, "we're doomed," and 12 hours later, we're back on top. The whole process has been really fun. I've learned so much about so many things, from IoT to cellular communications to what I learned in college with C++ to all the new programming languages and the cloud-based tech. I learned accounting again, I learned Quickbooks. Customer relations, advertising…I sit up at night and read, and when I have problems I don't understand, I reach out to people that I know and ask lots of questions. I've had to learn a lot quickly.
How do you balance this with your family?
The whole family gets the concept and they know what we're fighting for, so we're all fighting together. My wife counted out nuts and bolts into little baggies for me for repair kits...there's a sense of togetherness. When I'm home, I'm home, and I sacrifice sleep to spend time with my kids. It's already like that with farming - when you're a farmer, you're already out of balance anyway, especially in the summer.
What are some of your takeaways from 1ST50K?
It was exciting how genuine and honest they've been. I respect them and what they do. I was very surprised - my dad went through a tough time with his startup in the 1980's and 1990's, and we were very apprehensive to work with people. It's very refreshing to see new, young tech people who are organized, objective-oriented and who get jobs done and do a great job.
What keeps you going every day?
Coffee. My family. Ultimately you're doing it all for your family, to support them. I'm not doing this for me, I'm not trying to be a cowboy. I'm just trying to support my family and be a good husband and dad. And prayer, you gotta pray a lot.
What is beneficial about building your startup in Southeast Missouri? What is detrimental?
It's local, good grief! There's a friend I have that knows somebody, and it's great to work with a tight-knit group that knows each other. I wouldn't have that same level of trust working with someone out-of-state. We live in our market. Heck, we ARE our market, we live where the product is needed and we built this for ourselves. Nothing about building PumpTrakr in Southeast Missouri has been detrimental. In fact, right after we started this project, they brought SEMO Fiber into our shop, so when I can't be at Codefi, we have no issues with connectivity, even though it's rural.
How do you define success for your startup?
I judge success by how many people like and use what we built. It's more than the dollars - at the end of the day, we need to make a profit and pay our bills. But as far as success, if people who work on farms are less stressed, we save water and fuel, and dads can get home to see t-ball games and not panic about irrigation pumps at 2 a.m. - those are things that will call this a success.
What advice would you give to the next cohort of 1ST50K recipients?
Work hard. Be prepared for an emotional rollercoaster, it's full of ups and downs and if it's not, you're probably doing it wrong, because you have to care about what you're doing.
What's next for you and PumpTrakr?
We have so many plans for PumpTrakr, there are at least four different avenues we could go into. It has a lot of potential to grow. And for me, skiing next winter!
---
Since 2015, more than $350,000 has been awarded to 1ST50K teams that have gone on to generate $5 million in revenue and created 30+ jobs. Applications open for the next round of 1ST50K on April 1. Is your startup a good fit for 1ST50K? Here's what we look for:
Coachability of the team
Well-defined problem you're trying to solve
Product-market fit
Scalability of the business model
Innovation of the product, technology or service
1ST50K impact