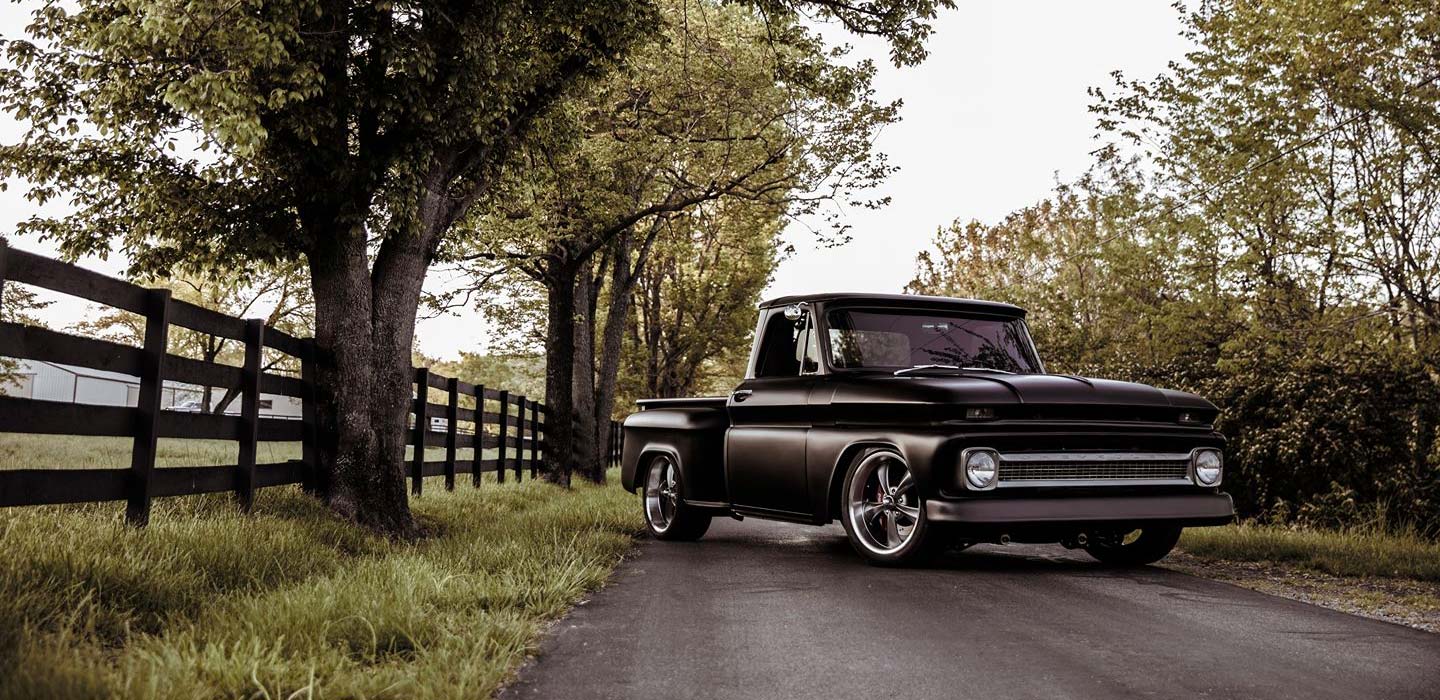 Shifting Into High Gear
June 28, 2018
Local entrepreneur challenges the status quo on local economic development
By Dr. James Stapleton
I'm one of the most private people you'll meet. That's why most people who know me don't know I am a bit of a gearhead. Among the things I love most is the adventure of building something from nothing. I've had a wicked good time these last 18 months completely rebuilding my hotrod '66 Chevy truck. And she roars in high gear.
The downside of being so private is that I don't take the opportunity to share my thoughts with others. Most of the successful business people I've admired tend to keep to themselves and just put their heads down and do work. They are the ones who take risks to create companies and jobs, which make a huge difference in people's lives. They put their own skin in the game, and don't have time to spend on casual networking. They aren't detached and disinterested, as sometimes accused—they genuinely have better things to do.
Frankly, most of the people I know that seem to do all the talking just aren't authentically making a difference, so it's difficult for me to leave my comfort zone of relative silence in fear of becoming one of them. But, what the hell.
When I arrived in Cape Girardeau in 2006, I quickly recognized that this is the birthplace or home to some amazing entrepreneurs whose work has had an astounding impact on the community. It also appeared that something had changed over time, preventing the continuation of this entrepreneurism into the modern, technology-driven economy. For such a well-developed regional hub, the area was absent of even a small technology sector or efforts to create such.
The local economy, then and now, relies heavily on industries that are stagnant or in decline, ones being disrupted and producing less local economic impact, or ones which many experts think may be in for challenges in the future. Increasing declines in local retail sales, flat or declining future enrollment in postsecondary education, and concerns about a healthcare bubble are widely recognized.
According to the the U.S. Census Bureau,[1] the median household income in Cape Girardeau is nearly 24% lower than the state of Missouri, and over 38% less than the U.S. And, nearly 25% of the residents in Cape Girardeau live in poverty.
Despite steady signs of recovery in employment since the end of the Great Recession in 2009, wage growth across the country continues to lag well below historical and targeted recovery levels, according to the Economic Policy Institute. While there is good news on many fronts concerning the local and national economy, there is considerable work to do on the thing that matters most to everyday people.
To put this in a local perspective, while it is great to see new restaurants, hotels, and retail stores opening, many of the jobs created by them will not help increase the local average annual wage, provide meaningful benefits, or upward professional mobility. In the bestselling book, Good to Great: Why Some Companies Make the Leap...and Others Don't, author Jim Collins[2] shares research results examining 1,435 good companies over a 40-year period. The research identified the common characteristics that lead 11 of the companies to become great. Among them, great companies were able to confront brutal (unpleasant) facts. This characteristic seems especially applicable to communities.
"Families in Cape Girardeau earn 24% less than families across Missouri, and nearly 25% of our citizens live in poverty."
Despite our desires to focus on the positives, if we want our community to be great, we have to take on the challenges preventing us from getting there. Similar to the businesses Collins examined, this is difficult for communities. Like the executives hired to lead companies, it isn't easy for elected and appointed officials to put their egos and personal agendas aside to deal with brutal facts. It may seem for them there is much more to lose by confronting the facts, so they turn to controlling what they can: the message, loyal personal alliances, and the pursuit of perceived personal success.
An important characteristic of the great companies Collins examined was that while they accepted the brutal facts, they never quit trying to fix the problems. In this sense, people willing to point out the brutal facts and engage in building solutions shouldn't be ostracized or accused of being negative. We sometimes struggle with honest public discourse, which seems to be a decided barrier to collective betterment and creating and maintaining great communities.
I don't have the space, nor the expertise, to address brutal facts pertaining to other aspects of our community, but I will share my thoughts on considerations we should make regarding the economy and business environment in Cape Girardeau.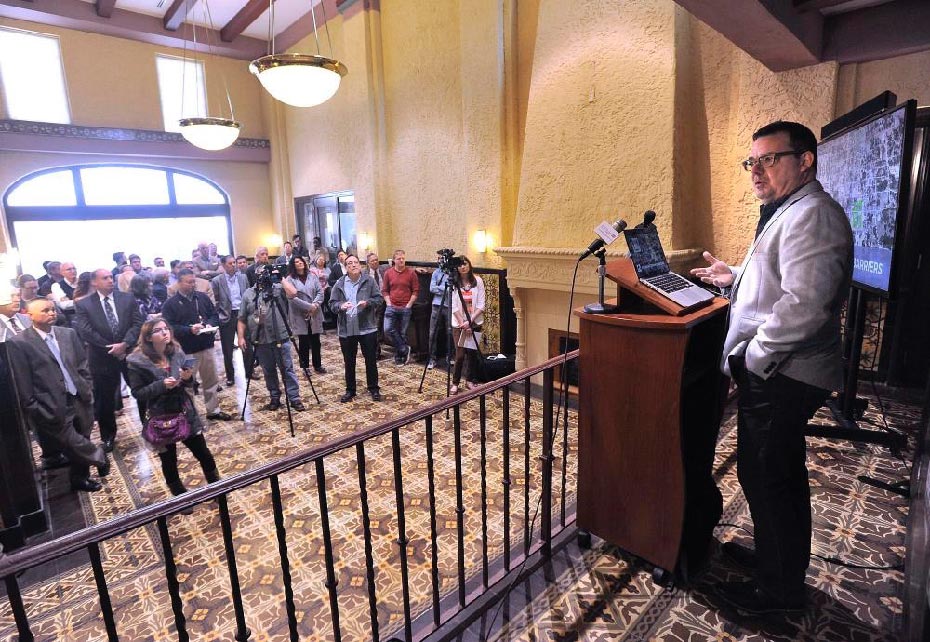 Many communities in the early 2000s recognized that traditional economic development efforts weren't enough to help their local economies recover and continue to grow. They recognized the brutal facts brought about by new economic realities and engaged in the courageous work of creating new goals, implementing new strategies, realigning investments, and changing regulations and policies to support these strategies.
"Despite our desires to focus on the positives, if we want our community to be great, we have to take on the challenges preventing us from getting there."
St. Louis is a nearby example of a community that made considerable changes during this time. If you talk to the people doing this work, they will tell you it was, and remains, very difficult. Their economy was hit hard and they needed to make considerable changes. They may not have initially been as concerned with being great as they were just being good once again.
One of the goals St. Louis established was to restore a portion of its economy by creating an environment conducive to building and attracting new technology companies, and expanding existing companies using technology. Although aspirational for a previously corporate-driven economy, there were other examples around the country to draw insights and inspiration. I'm not sure anyone would currently judge the outcomes of those efforts as anything other than considerably successful, despite any ongoing challenges and uncertainties.
I've quietly advocated for similar efforts during my years as a resident in Cape Girardeau. For the past three years, I have worked with an amazing, small group of local partners and stakeholders who created Codefi[3] and the Marquette Tech District.[4] These individuals have generated an investment of approximately $35 million, nearly $10 million of which is private capital invested in nearly 30 new technology-related companies that have created over 100 jobs, not including the jobs created from construction and a new downtown hotel. Many of those new jobs are technical positions that provide much higher than average wages, as well as quality benefits.
And, our collective efforts are beginning to extend well beyond commercial activities to also include a growing number of education programs teaching youth and adults the skills needed to fill these positions.
While we are encouraged with our initial progress and energized by the recognition we are receiving from state and national organizations, we think we are just scratching the surface of the collective efforts required to substantially impact the long-term strength of the local economy.
We need to shift this thing into high gear.
"We think we are just scratching the surface of the collective efforts required to substantially impact the long-term strength of the local economy."
To do that, we need more engagement from local government, businesses, and education institutions. We think it is time for the City of Cape Girardeau,[5] SEMO,[6] and the area's business community to join us in making the further development of a local technology economy a top priority.
Given the brutal facts, we think it is time to commit to new economic goals and strategies. Perhaps there are new strategies leading our economic development efforts. If so, they aren't obvious in the efforts being made. What we see is the continuation of investments into the same strategies from the last couple decades, resulting in mostly service-based jobs that have not proved to elevate incomes for our citizens.
This isn't about the Marquette Tech District or Codefi. The community efforts needed to get us into high gear are well beyond their scope. We need to expand on the good efforts our public schools are making to prepare our youth for technical occupations, incentivize the development of technology by local companies, join our health care providers in the expansion of technology in their practices, rapidly train more adults for skilled positions that don't require long-term education, build and attract more technology companies, and brand our community as a destination for enterprising, technical individuals and companies.
"Substantial investments continue to be made that have not generated the necessary economic outcomes to turn more facts in our citizens' favor. Better paying jobs in the industries of the future should be a top priority."
We recognize that balancing the various needs of the community is an enormous challenge, but substantial investments continue to be made that have not generated the necessary economic outcomes to turn more facts in our citizens' favor. Better paying jobs in the industries of the future should be a top priority.
Frankly, we have been surprised by the lack of local engagement in our efforts up to now. We've made multiple offers to support programs at SEMO to provide practical experiences and engage their students, and the administration has been disinterested. City staff, nor our local state elected officials, have offered to provide any leadership in this effort. And invitations to collaborate to the largest employers in the area have been declined. The sole exception has been the steady support from the Cape Girardeau Area Chamber of Commerce.[7]
As Collins wrote, "Good is the enemy of great. And that is one of the key reasons why we have so little that becomes great." In many ways, the Cape Girardeau area is a good place to live. We invite others to join us in our efforts to work together to move our future economy from good to great.
Dr. James Stapleton[8] has over 25 years of entrepreneurship experience and is the co-founder of Codefi, carGO, and the Marquette Tech District.