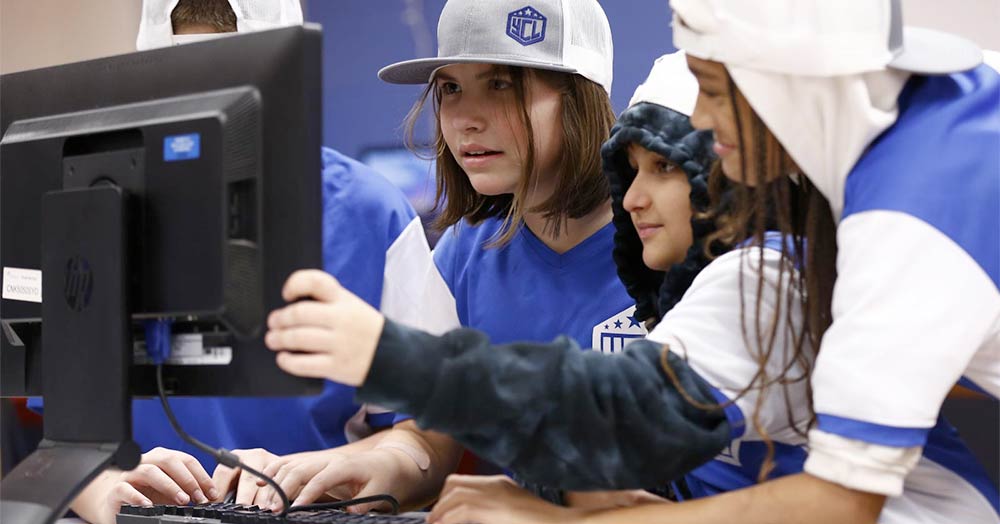 Southwest Missouri Teams Sweep the Youth Coding League's Spring 2023 Roster
February 8, 2023
First steps on their paths to the highest-paying, fastest-growing occupations in the world are happening in southwest Missouri this spring for over 200 high schoolers college grads adults with a few years of professional experience seasoned professionals 5th-8th graders.
Yup—5th-8th graders.
Twenty-one schools and organizations in southwest Missouri are bringing coding and computer science skills to their middle and junior high school students through the Youth Coding League1 (YCL) this spring after a successful fall '22 rookie season.
"I am thrilled to see students benefitting from the Youth Coding League in Southwest Missouri. This nationally recognized program is helping us position Southwest Missouri youth for success in the classroom today and in their future workplaces. I'm especially encouraged to see the program's emphasis on access," says Rachel Anderson, Director of efactory.
These kids know exactly what they're working toward, too. One local coder shared that the YCL "teaches us more stuff that we might need in the future."
The YCL is offered at both schools and community organizations serving 5th-8th graders. In the fall, local Boys and Girls Club of Springfield units hosted Youth Coding League teams. CEO Brandy Harris highlighted, that "this program has helped many of our club members grow confident in their abilities and has given them shared goals to work toward. I am looking forward to offering this program to new youth in the spring and I am excited to see their work!"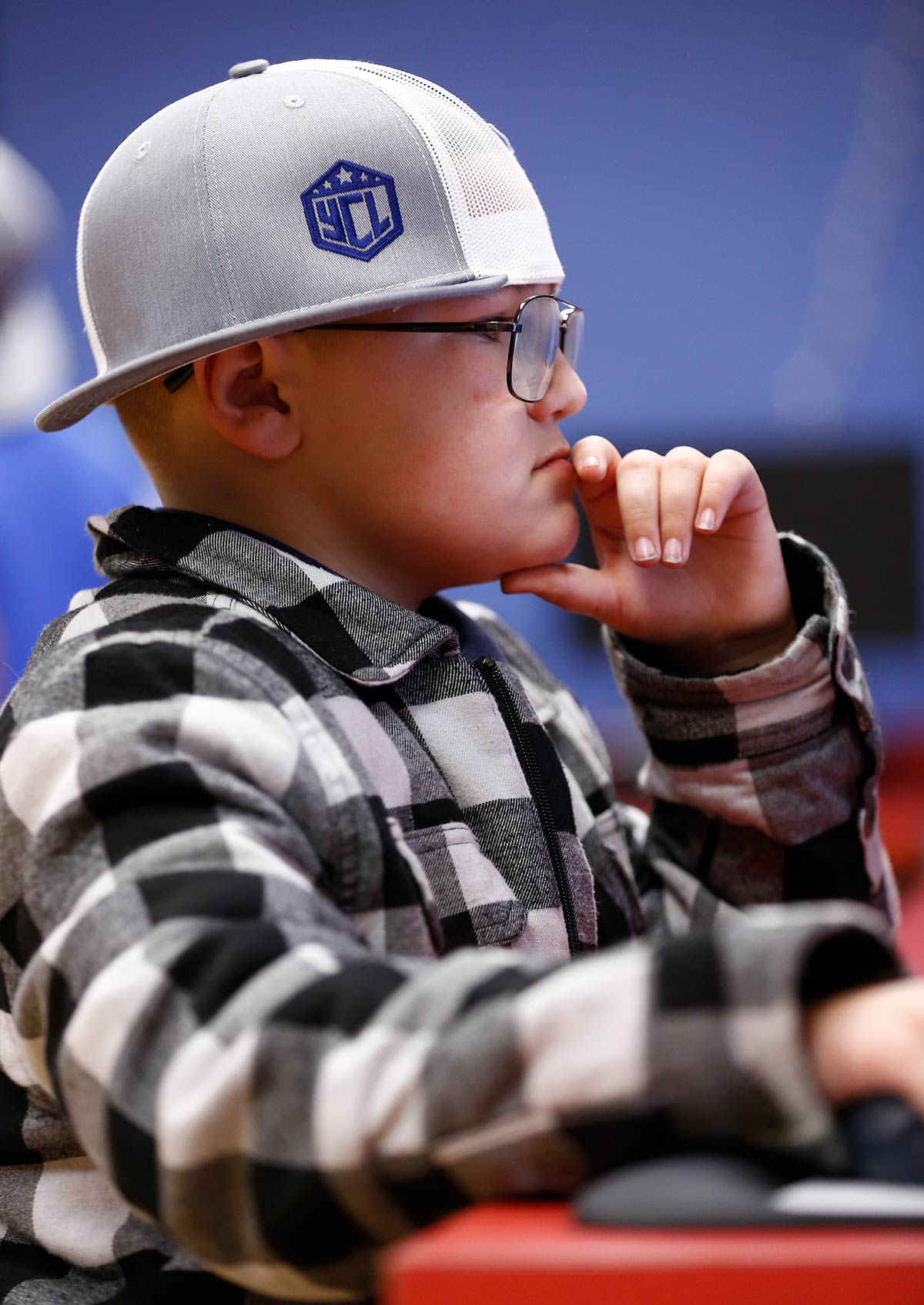 Why 5th grade, why southern Missouri, and why the Youth Coding League?
"Many schools have at least some computer science offerings at the high school level; far fewer are able to provide these opportunities for their younger students - and these skills are so important because we see a 'middle school cliff' of girls dropping out of STEM disciplines in 5th grade, with only 27% reporting that they're considering a career in tech, compared to 62% of boys," says Stacy Dohogne Lane, Director of the Youth Coding League.
Middle school cliff aside, these numbers matter when we consider the economic development landscape of the entire region, with 80% fewer technology professionals in our workforce compared to state and national averages. Those percentages have big ramifications for our communities' ability to thrive economically; full-stack developers are earning double the annual mean wage of all other occupations.
Those are just a few of the whys behind the YCL - onto the "hows," and these are a big group effort.
Funded by grants from the Missouri Technology Corporation,2 Crowder College,3 and powered by efactory,4 Codefi, and the Innovate Southern Missouri5 initiative, the Youth Coding League has 21 southwest Missouri schools and organizations on the spring 2023 roster.
A complete learning program built for schools and organizations that introduces 5th-8th graders to computer science and coding, the YCL takes a light-footed approach to work with schools and community organizations to roll out the program.
"Schools and organizations that serve kids are enormously overburdened - it's a really tough time to be in education. Teachers and staff want their students and the kids they serve to have all the opportunity in the world and access to these critically important skills, but the resources aren't always there to make that happen," says Lane.
Working through competitive regular and postseasons during the course of a semester, coders learn and work together as a team each week as coding concepts are introduced in a project-based learning environment. Rankings are live on leaderboards each week so coders can see how they rank both individually and as part of a team. The postseason bracket-style competition showcases group projects that showcase everything coders learned throughout the season in the competition with projects from across the league, which spans eight states this spring.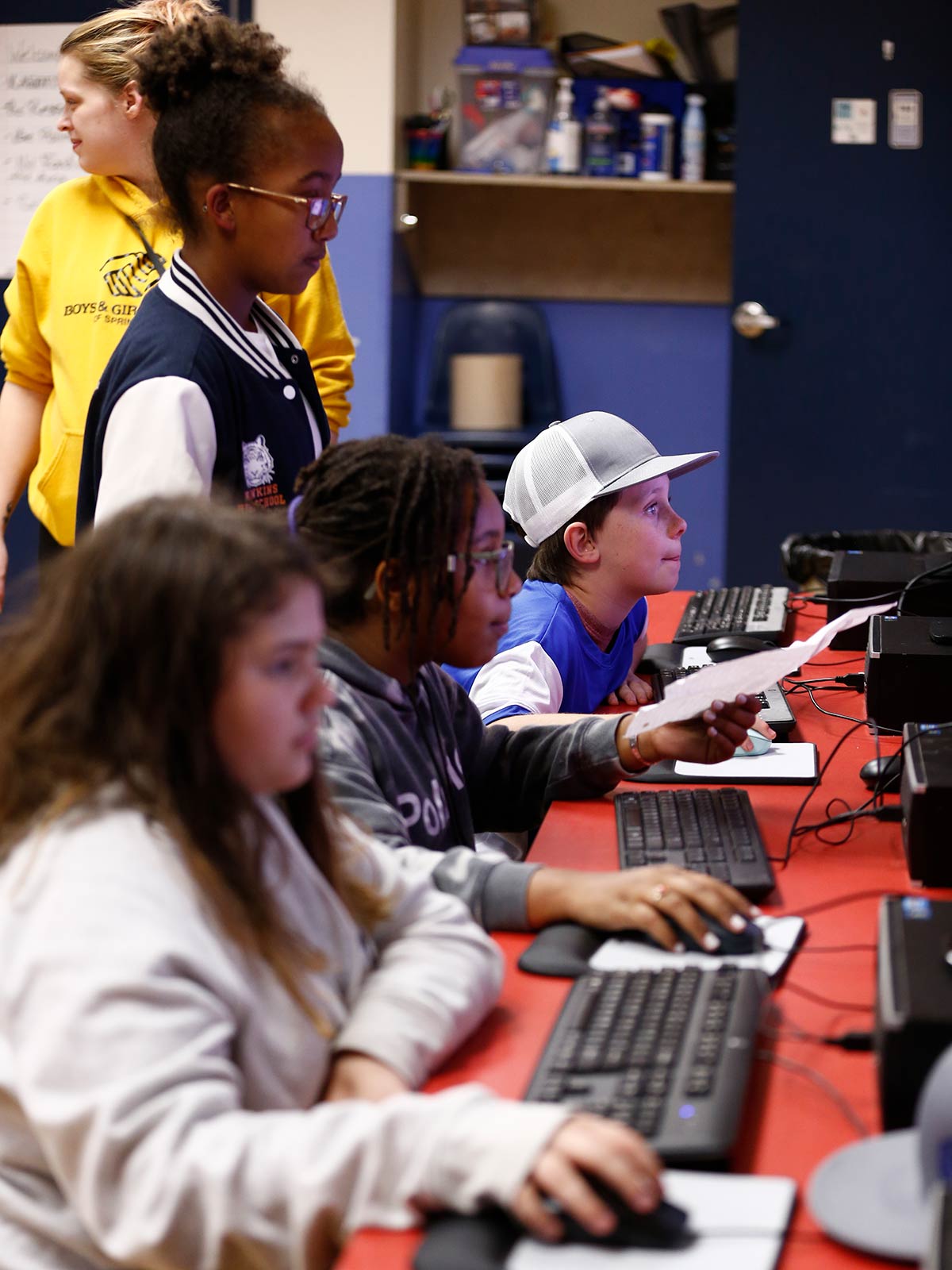 The postseason competition involves judges from local software companies, and Myke Bates of Hearo Technologies,6 along with staff, spent an afternoon evaluating group projects.
"Both on behalf of Hearo, and myself personally, seeing programs like the Youth Coding League and others provided by Codefi is not only extremely exciting but even vital. Tech-centric programs for kids are in very short supply, which is why it's such a breath of fresh air to see Codefi offering one of such a high caliber. This is the kind of work that will pay dividends as these kids become young adults that venture into the world. The Hearo team had an absolute blast partaking in the Technical Merit judging for the Youth Coding League and we're looking forward to continuing our involvement!" shared Bates.
Local southwest Missouri teams to cheer on this spring:
Supported by Crowder College
Cassville Intermediate 5/6
Cassville Middle School 7/8
Diamond Middle School 7/8
Lamar West Elementary 5/6
Liberal Elementary 5/6
Liberal Middle School 7/8
Neosho Middle School 5/6
Noel Junior High School 7/8
Triway (5/6) & Granby Grade School (7/8) 5/6 & 7/8
Truman Elementary 5/6
Webb City Middle School 5/6
Supported by the Missouri Technology Corporation
Buchanan Intermediate (Branson) 5/6
Cedar Ridge Intermediate (Branson) 5/6
Fremont Unit, Boys & Girls Club of Springfield 5/6
Henderson Unit, Boys & Girls Club of Springfield 5/6
McGregor Unit, Boys & Girls Club of Springfield 5/6
Musgrave Unit, Boys & Girls Club of Springfield 5/6
O'Reilly Unit, Boys & Girls Club of Springfield 5/6
Pershing Middle School (Springfield) 5/6 and 7/8
Dig deeper into the YCL, see what coders are learning, and follow along with the spring '23 season at YouthCodingLeague.com.