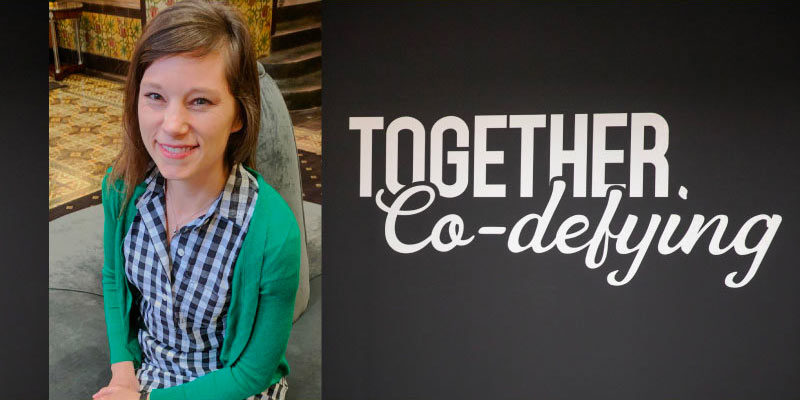 Stacy Dohogne Lane Named Community Director at Codefi
February 23, 2018
Codefi is pleased to announce Stacy Dohogne Lane as its new Community Director.
She recently served as the Director of Public Relations of the Cape Girardeau Convention and Visitors Bureau.
In her new role, Stacy will be a connector—linking Codefi and its growing membership to external community stakeholders. She will also lead a new youth technology education program that is being developed and supported by the Marquette Tech District Foundation.
"Codefi's membership and technology education programs continue to grow rapidly and Stacy is the perfect person to lead us to the next level," said Dr. James Stapleton, co-founder of Codefi and the Executive Director of the Marquette Tech District Foundation. "Stacy has had an incredible impact on Cape Girardeau by making it more accessible and attractive to visitors. Now she will help the community grow by playing a leading role in one of its fastest-growing economic sectors," he added.
"I'm thrilled to be joining the team at Codefi," said Dohogne Lane, new Community Director. "Over the last six years, it has meant a great deal to me to positively impact my community through tourism, and I am very much looking forward to continuing that community involvement in the tech and tech education sectors," she added.
Codefi provides startup entrepreneurs and emerging innovative companies with tech-powered, flexible enterprise space, while serving the area with innovative technology education programs and an inspiring community. Just three years after its inception, Codefi has supported 35 startups, which have created over 90 jobs, and attracted over $7.5 million in equity investments.