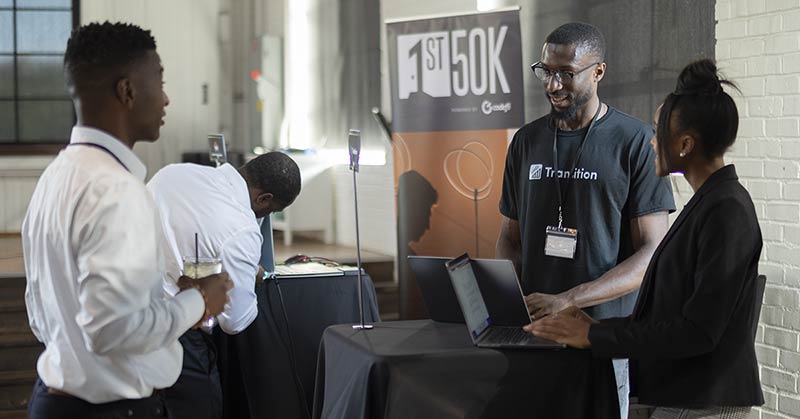 Transition Selected for the Google for Startups Black Founders Fund
September 13, 2022
Among 50 entrepreneurs across the globe, Transition1 co-founders, Kayla Wright-Jackson and Corey Shaw, were welcomed as recipients of the Google for Startups Black Founders Fund.2
Without access to capital dedicated to the success of black founders, they continue to face limited opportunities for economic opportunity, wealth generation, and upward mobility. According to Forbes.com, black founders raised less than 1% of all venture capital dollars invested in the U.S.3 in 2020, which is why Google Startups made a commitment to improving access to capital specifically for black founders and funders through their Black Founders Fund.
"The Google for Startups Black Founders Fund means endless opportunities await us. The support will be used to optimize marketing and sales generation in our underserved market," says Kayla Wright-Jackson, CEO at Transition.
Only three years in, the fund has provided $30 million in non-dilutive cash funding and support to entrepreneurs from all over the world, including the U.S., Brazil, Europe, and Africa.
Similar to the Google for Startups Black Founders Fund, Codefi's 1ST50K Startup Program4 focuses on providing funding and support to underrepresented founders, awarding founders with $50,000 non-dilutive, along with access to angel investment networks, mentorship, office space, and more.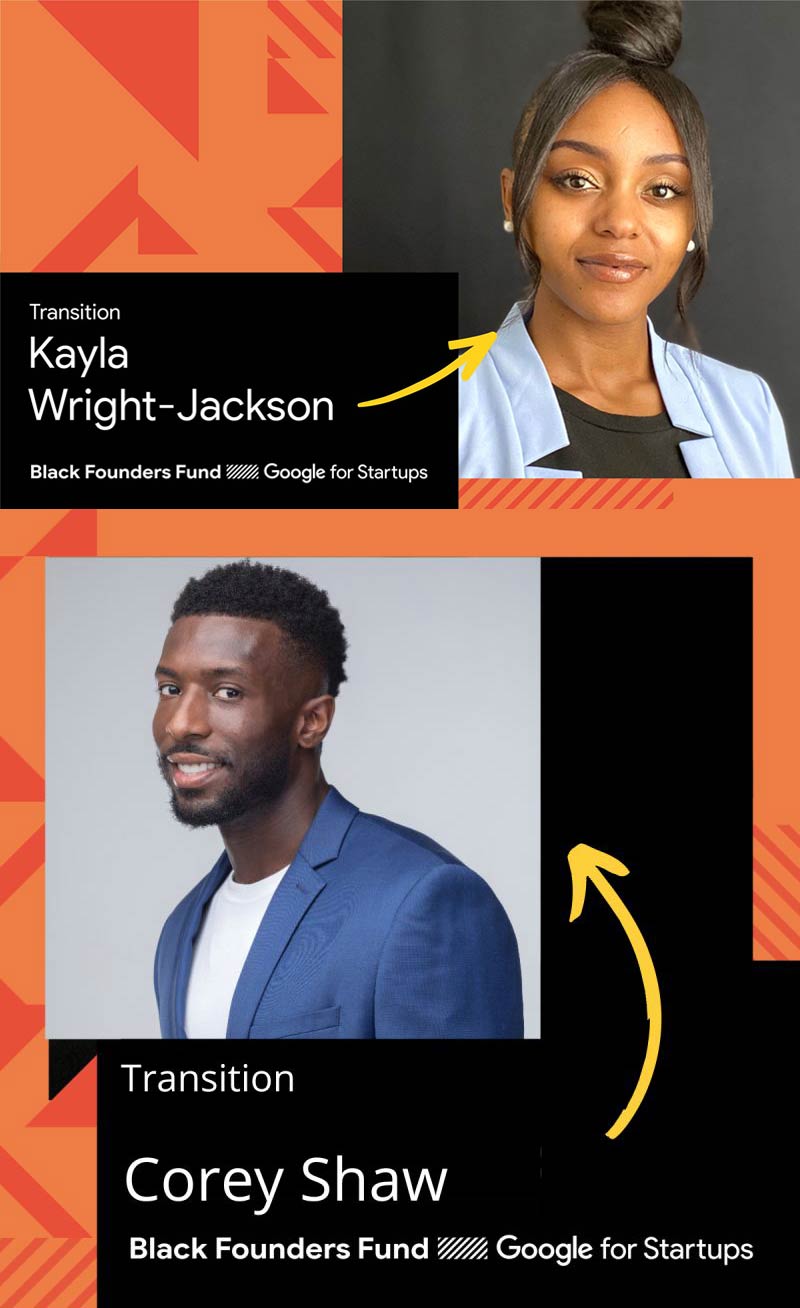 "We are working across southern Missouri to eliminate the skills and opportunity gaps that prevent workers and entrepreneurs from thriving in the digital economy. Kayla and Corey are extremely talented and have gained traction with Transition with very limited resources. We're pleased they will also get the support of this outstanding network as they begin their growth in our region," says Dr. James Stapleton, co-founder at Codefi.
1ST50K awards are an incentive to keep or help relocate innovative tech companies and talented people to southern Missouri. The awards are made possible by generous investments from public and private institutions that have agreed to work together towards improving the economic outlook of our community. Partners who provide non-dilutive investments to the 1ST50K winners in Cape Girardeau include the City of Cape Girardeau, Cape Girardeau Area Industrial Development Authority, Cape Girardeau Area Chamber of Commerce, Codefi, The Bank of Missouri, Banterra Bank, Commerce Bank, Montgomery Bank, MRV Banks, and Sterling Bank.
Addressing the Nation's Healthcare Staffing Crisis
Transition is a career service platform addressing the widespread shortage of essential healthcare workers by bridging the gap between allied health training schools and employers to optimize student outcomes.
Across the US, there are amazing Black startup founders who are building great companies yet are locked out of access to the funding that is critical to their success.
The Google for Startups Black Founders Fund provides non-dilutive cash awards to Black-led startups that have participated in their programs or have been nominated by their partner community or a previous recipient. Selected founders receive $100,000 in the capital along with Google Cloud credits and hands-on support to help their startup grow.
We want to eliminate the skills and opportunity gaps preventing workers and entrepreneurs in rural regions from thriving in the digital economy.
We are tech entrepreneurs who partner with private and public groups in rural communities to deploy an innovation ecosystem to educate and train digital workers and entrepreneurs, build and attract software-focused companies, and create community spaces to expand the digital economy. In strong digital economies, workers drive innovation and become entrepreneurs, creating local wealth, more economic diversity, and future-proof jobs and occupations.