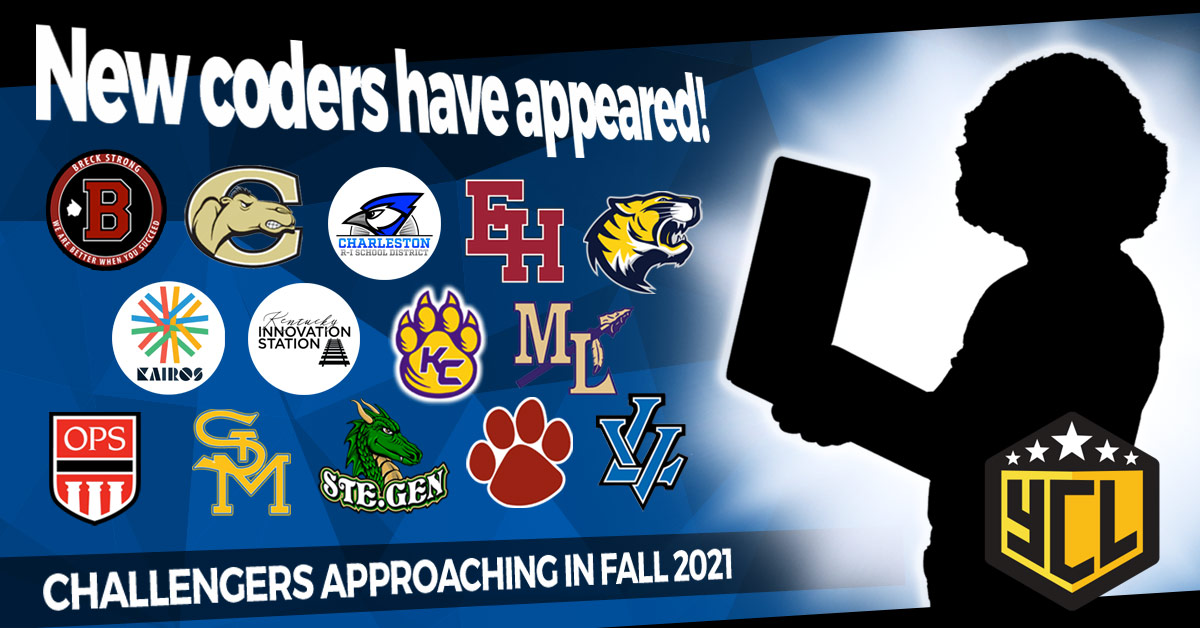 Welcome to the Youth Coding League: Fall 2021
August 24, 2021
Fall 2021 is going to be the Youth Coding League's biggest season of competition yet, with a brand-new state joining the roster (welcome, Tennessee!) and expanded team presences in Kansas, Illinois, Missouri, Vermont, and Kentucky. Here's a little bit about our rookie teams as schools and organizations prep their teams to learn the basics of computer science while competing against coders across the league - all with their eyes set on top places and big prizes.
Kentucky
St. Mary School in Paducah joins a strong (and award-winning) West Kentucky contingent of teams. Go Vikings!
The Irvington Elementary School Wildcats, one of five Breckinridge County schools competing this fall, have a foundational belief in working together so their students can soar. We anticipate that "working together" spirit will be a big benefit in the team atmosphere of the YCL.
Estes Elementary in Owensboro rocks high expectations, striving to be #1 in their state - we'd love to see them bring home some #1s in the YCL!
The Bobcats have entered the chat! Southern Elementary School in Beaver Dam, Kentucky, is ready to roll.
Does Hardinsburg Elementary School in Hardinsburg have a competitive advantage with a principal that hails from Breckinridge County Area Technology Center? No pressure, Dr. Martin! Hardinsburg Elementary is part of the Breckinridge County school system, with five teams representing this fall.
Breckinridge County Middle School Tigers in Harned, Kentucky, have a history of strong community partnerships. We hope their partnership with the Youth Coding League continues that tradition.
Custer Elementary School in Custer, Kentucky, is one of five Breckinridge County schools on the Fall 2021 roster. We know they'll bring their Panther "Be Blue and Breck Strong!" spirit to the competition this season.
The Ben John Elementary Wildcats from McDaniels holds their students to a high standard of work ethic, no matter the task. That work ethic will come in handy as they fight for top spots this season.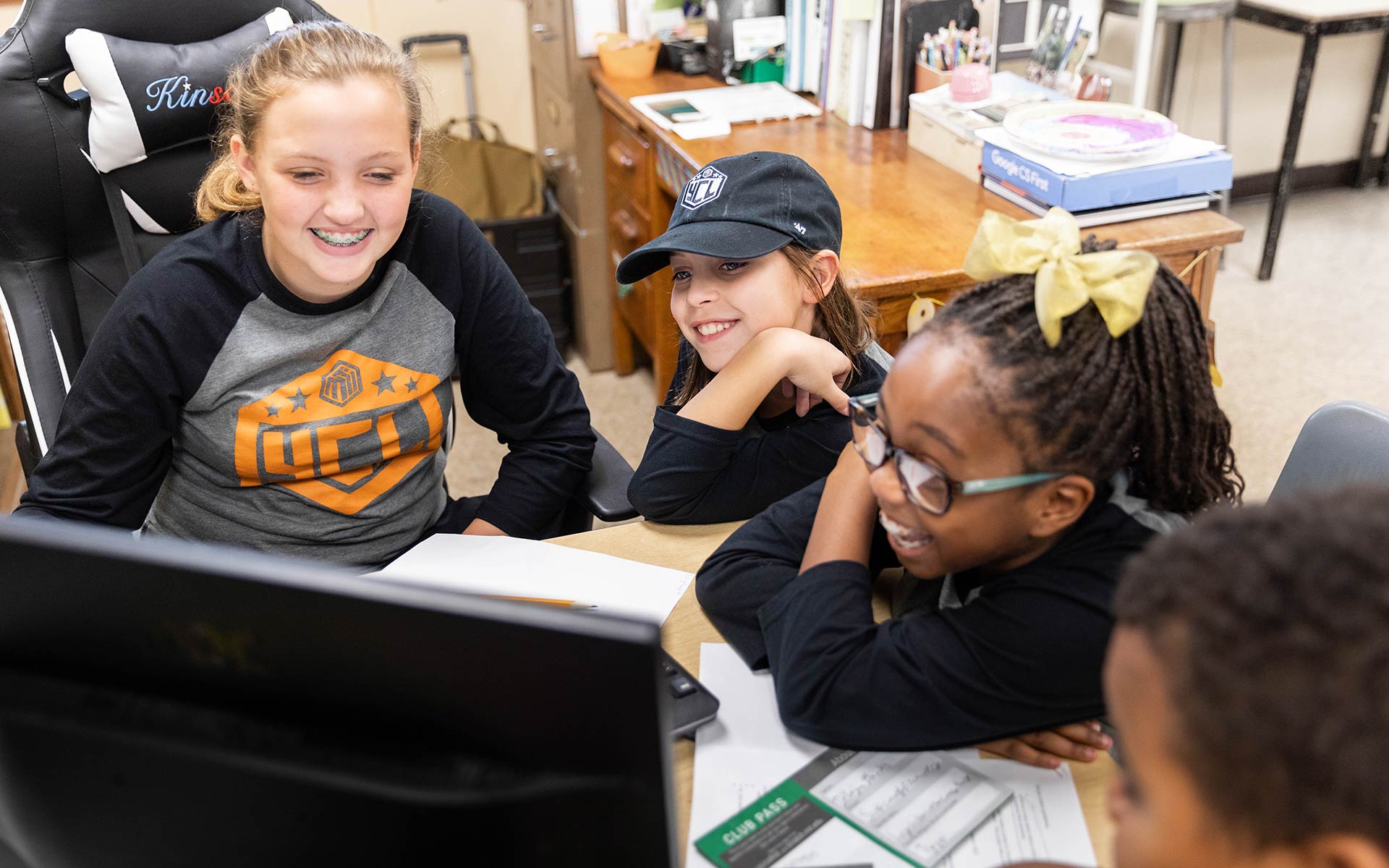 Tennessee
Hailing from Antioch, Tennessee, Ezell-Harding Christian School believes that "the lessons learned in competitive sports translate into every aspect of life." We're excited to see their Eagles develop coding skills, resiliency, and more this fall.
Missouri
In the Show Me State, where it all began, new schools from the Bootheel to the far north of Missouri are ready to learn and win.
In the south, Campbell R2 is joining the competition. Go Camels!
Charleston Middle School strives for excellence in everything they do, and that excellence will serve them well this season.
Heading north on I-55, Sainte Genevieve Middle School's new STEM class will incorporate the Youth Coding League. We expect great things from the Dragons!
In St. Louis, the Kairos Academy brings their unique approach to learning to the YCL. Kairos means "the spirit of opportunity" in ancient Greek, and this school works to develop free-thinkers and self-governing citizens. Our fingers are cross that that self-starting skill set will surely set them up for success.
Missouri's other major metro area joins the roster in Kansas City, with Notre Dame de Sion. The Sion Storms bring their big-city know-how to the YCL and we anticipate strong competition from these young coders.
North of Kansas City, King City R-1 is in on the fun this season. This tiny-but-mighty community boasts a population of 943. We are cheering for you, Wildkats!
Illinois
The once-solitary Illinois team from Cairo is joined by another Prairie State team from O'Fallon - at Joseph Arthur Middle School, they work to "inspire students that dreams can come true and achieve greatness." Will their dream of winning prizes and topping the YCL rankings come true? We're staying tuned to find out.
Kansas
Seasoned coders at Bishop Seabury in Lawrence have some fellow Kansan competition, with the addition of Warren Middle School in Leavenworth joining the roster this Fall.
At Medicine Lodge Grade School in Medicine Lodge, Kansas, they strive for "every student, every day, preparing for the future." We have high hopes for a team with that kind of foundation from their school!
It's going to be a great season, and we are so proud of the coders who have joined Youth Coding League teams to learn the basics of computer science, of their teachers who are guiding them through the season and making sure they're set up for success, and of their school communities who know how critically important computer science skills are to their students.
Is your school missing from this list? We're adding schools to our Spring 2022 roster now! Learn more about the Youth Coding League here,1 and talk through2 how the program is supported within your school and how the competitive element gets kids excited to learn with Youth Coding League Director, Stacy.
Relevant Links