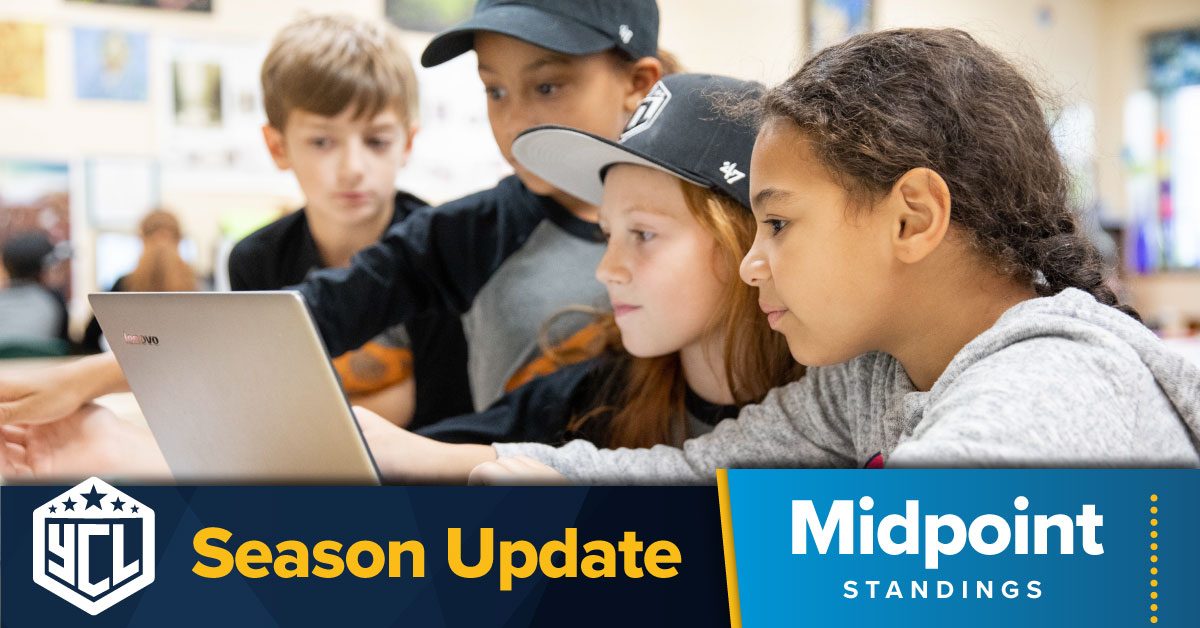 Youth Coding League Fall 2021 Regular Season Midpoint: a Look at Team Standings
October 19, 2021
Sprint 4 scores are live,1 and we have a good read on how comprehensive team rankings are looking as of the middle of the regular season.
Middle School Division
In the middle school division, Ben Johnson holds on to first for the second week in a row, dropping their tie with Irvington Elementary, while King City holds steady in 2nd, tied with Irvington. Christ Community Lutheran School and Heath Elementary share 3rd place, and Eagle Ridge Christian School rises to 4th, their highest team ranking yet this regular season. St. Henry shifted to 5th, up from 6th last week, with Joseph Arthur Middle School claiming the 6th place spot.
Clark Elementary shows their highest ranking yet with a meteoric rise from 17th place out of Sprint 2 to a 7th place tie this week with Trinity Lutheran, while Meadow Heights and the Susanna Wesley Family Learning Center share 8th. Bishop Seabury Academy hangs on to 9th for another week, with rookie team Notre Dame de Sion sharing 10th with veterans Sikeston and Cape Central Middle Schools. Richland is in 11th with Ezell Harding Christian School just one point away in 12th, and Custer Elementary is hot on their tails in 13th. 14th is tied between Reidland Intermediate and Scott City Middle, and Scott County Central maintains 15th for the third week in a row.
The competition for 16th is fierce, with a 4-way tie between Hardinsburg Elementary, Chaffee Elementary, Nell Holcomb, and Medicine Lodge Elementary. 17th is shared by Jackson Middle School and the Black River Innovation Campus, and Cairo Elementary is clocking in their best season yet at 18th, while Campbell Elementary is just one point behind in 19th place. Tied for 20th are two Paducah schools, St. Mary and Morgan Elementaries, and in 21st we've got Warren E. Hearnes Elementary, followed closely by Kairos Academy. Estes Elementary is in 23rd and Southern Elementary wraps up the middle school rankings in 24th.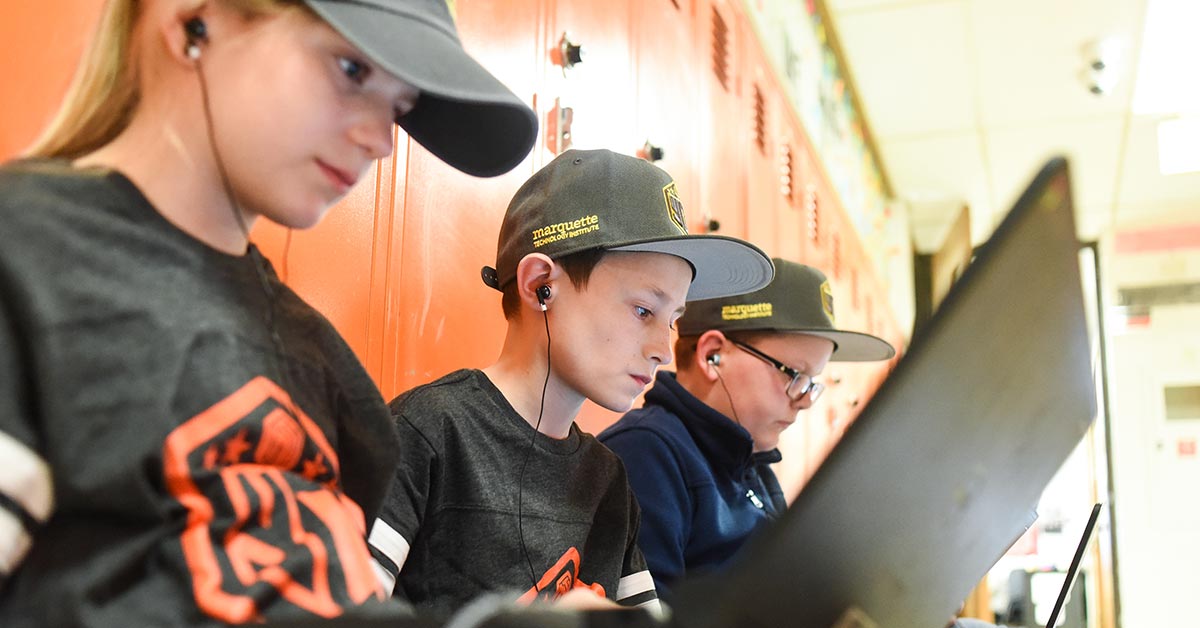 Junior High Division
We're seeing fewer ties and less movement in the junior high division as of Sprint 4 scores going live. For the third week running, Scott County Central has 1st place well in hand, with a 2-point lead ahead of St. Henry School in 2nd. Eagle Ridge Christian School has a solid hold on 3rd, while King City is steady in 4th, a spot they've held since Sprint 1. Ste. Genevieve is also consistent in 5th, and Joseph Arthur Middle School isn't far behind in 6th place.
In 7th, with a tie, we've got Sikeston and Cape Central Junior High Schools. Nell Holcomb is in 8th, Trinity Lutheran in 9th, followed by Jackson Junior High in 10th. Richland holds onto 11th, Notre Dame de Sion 12th, and St. Mary School in 13th. Scott City Middle School is in 14th, followed by Campbell, and there's a tie for 16th between Breckenridge County Middle School and Bishop Seabury Academy. We've got quite a bit of distance, points-wise, from 16th to Kairos in 17th, and Ezell Harding Christian School is in hot pursuit just one point away in 18th. Black River Innovation Campus is in 19th and Chaffee High School rounds up the junior rankings in 20th.
We can't wait to see what all of our schools do in the latter half of the regular season2 as they learn and prep for the competitive postseason, where there are more ways to win!