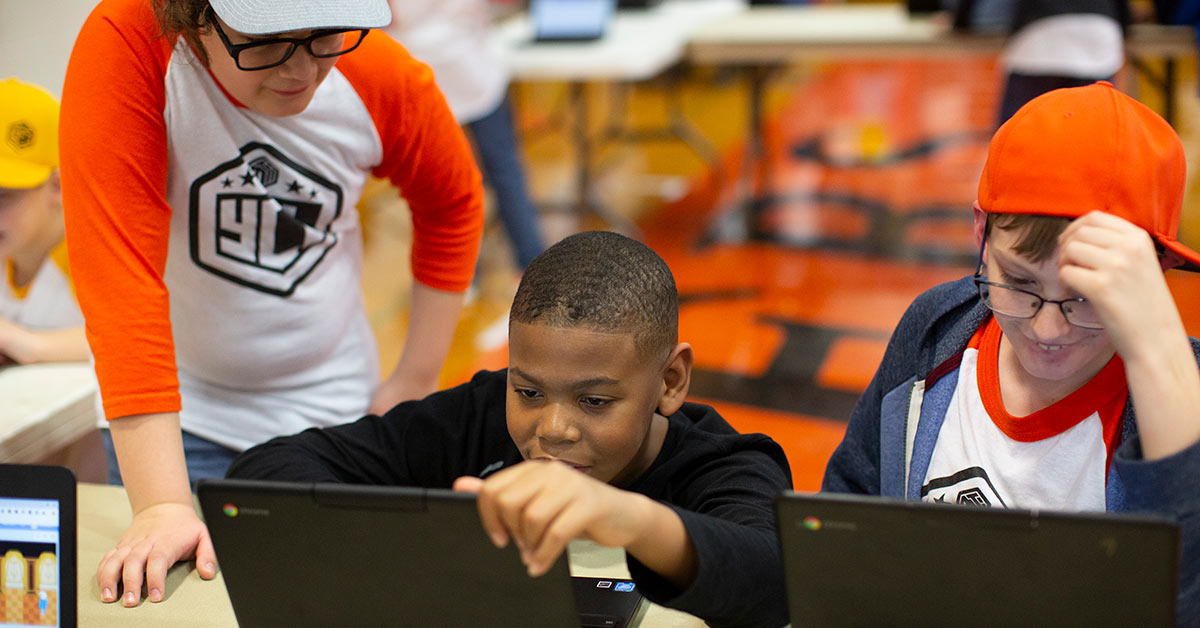 Fall 2021 Youth Coding League Season Preview
September 6, 2021
Coders and their coaches are gearing up for a fall season of computer science education and coding competition in the Youth Coding League. Here's a look at the roster landscape at the start of the regular season.
Veteran Southeast Missouri Youth Coding League teams have the benefit of season after season of experience. Will that knowledge propel them to the top in the regular season rankings and postseason playoff series?
Cape Public Schools' Central Middle School and Central Junior High School
Eagle Ridge Christian School
Jackson Public Schools' Jackson Middle School and Jackson Junior High School
Scott County Central
Sikeston Public Schools' Sikeston Middle School and Sikeston Junior High
St. Henry School
Trinity Lutheran School
Chaffee Public Schools' Chaffee Elementary and Chaffee High School
Nell Holcomb
Meadow Heights
Richland R2
Scott City Middle School
They brought home big prizes in the Spring 2021 postseason - but if that winning spirit will persist over summer and continue their track record of success is still to be determined.
City of Paducah and McCracken County schools in West Kentucky took home first (Clark Elementary) and second place (McNabb Elementary) in the middle school Community Favorite category and second (Clark Elementary) and fourth place (Paducah Middle School) in the Technical Merit category.
Bootheel schools Scott County Central in Sikeston, Sikeston Middle School, St. Henry in Charleston, Chaffee Elementary and High School, and Richland R2 in Essex continued to place at the top in the postseason and have quite the reputation to uphold this Fall. In the middle school division, Richland brought home third place in Community Favorite and 6th place in Technical Merit. Scott County Central boasted 4th place finishes in Community Favorite in the middle school division and 3rd in the junior high division, and an impressive 1st place in the junior high division's Technical Merit category. Sikeston Middle School clung to a prize-winning spot in 6th place for Community Favorite, and captured 3rd in the middle school division's Technical Merit category with Chaffee Elementary taking home 1st place. Our bootheel coders know the YCL game and they have the trophies and prizes to prove it.
Closer to Cape Girardeau, a seasoned team at Eagle Ridge Christian won 5th place in the middle school division and 2nd place in the junior high division's Community Favorite categories. The junior high division's Community Favorite category saw a first place win for Jackson Junior High and a solid 5th place finish for Trinity Lutheran School. Trinity Lutheran made an appearance in the junior high division's Technical Merit category in third place.
Bishop Seabury Academy out of Lawrence, Kansas captured third place in the very competitive junior high division's Technical Merit category, where projects are evaluated anonymously by professional software developers for code proficiency and skill.
Regular season wins are duked out on a weekly basis in the standings1 at YouthCodingLeague.com.2 Last Spring's top placing teams scuffled for spots point-by-point throughout all eight sprints, and that attention to detail and discipline can translate to big winnings in the postseason.
In the junior high division, Scott County Central and St. Henry were neck-and-neck in first and second place while Christ Community Lutheran School in Kirkwood, Missouri staked their claim to third place. Eagle Ridge Christian School finished in fifth, Scott City in seventh and Richland in eighth - all teams to keep an eye out for this Fall.
On the middle school side, St. Henry continued their regular season domination with a first place finish and a solid 4-point lead. Heath Elementary in Paducah, Kentucky took third, closely followed by Richland R2 in fourth, Chaffee Elementary in fifth, and McNabb Elementary in Paducah, Kentucky in sixth.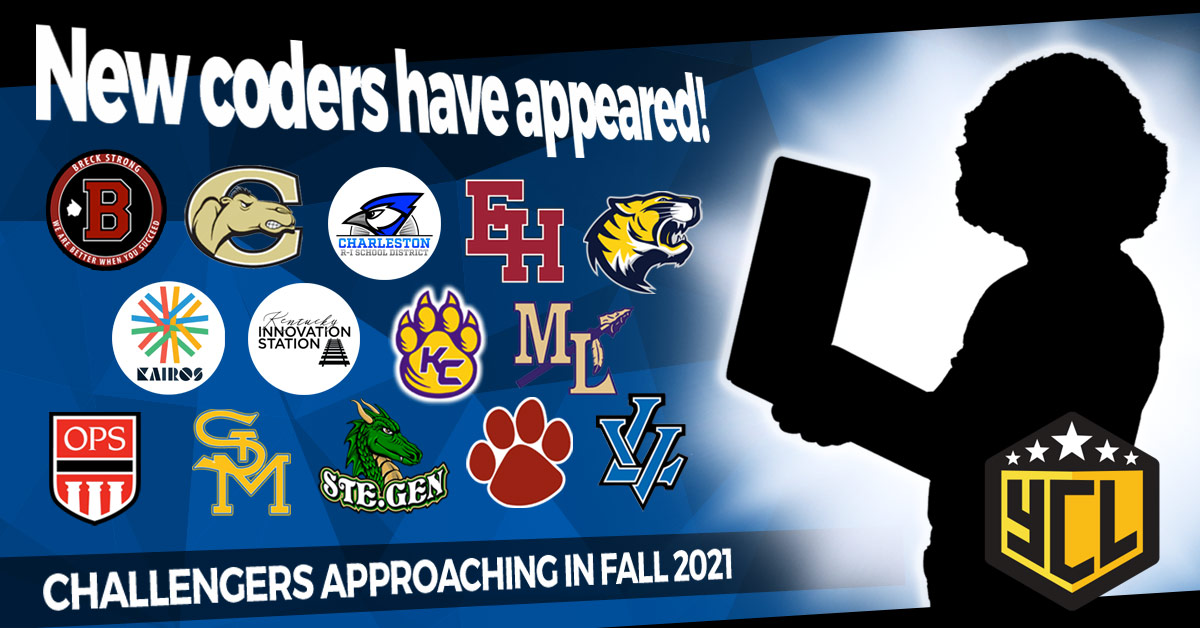 Our new schools are entering their rookie season of competition hungry and ready to prove themselves. They're fresh, ready to learn, and ready to win.
Kentucky
Breckinridge County Middle School out of Harned, Kentucky
Estes Elementary out of Owensboro, Kentucky
Hardinsburg Elementary School out of Hardinsburg, Kentucky
Irvington Elementary School out of Irvington, Kentucky
Custer Elementary out of Custer, Kentucky
St. Mary School out of Paducah, Kentucky
Southern Elementary School out of Beaver Dam, Kentucky
Ben Johnson Elementary School out of McDaniels, Kentucky
Tennessee
Ezell-Harding Christian School out of Antioch, Tennessee
Missouri
Campbell R2 out of Campbell, Missouri
Charleston Middle School out of Charleston, Missouri
Kairos Academy out of St. Louis, Missouri
King City R-1 out of King City, Missouri
Notre Dame de Dion out of Kansas City, Missouri
Sainte Genevieve Middle School out of Sainte Genevieve, Missouri
Illinois
Joseph Arthur Middle School out of O'Fallon, Illinois
Kansas
Medicine Lodge Grade School out of Medicine Lodge, Kansas
Warren Middle School out of Leavenworth, Kansas
It's our biggest season of competition yet, and we can't wait to see what these coders are going to build!
Do you want your students to access coding, competition, and fun? We want to include you in this round-up for Spring 2022. Learn more about the Youth Coding League here.3