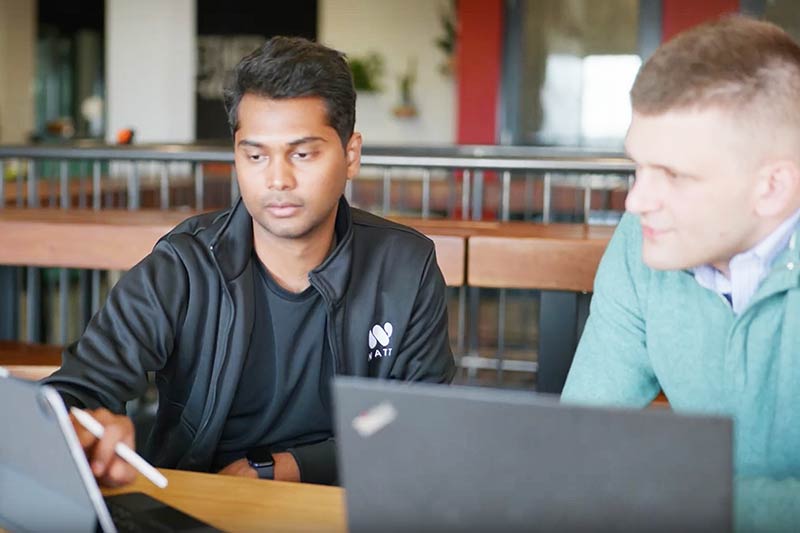 Tech Startups
What if we grew innovative companies locally?
The decline of rural entrepreneurship has created opportunity gaps for most communities. While small businesses are vital to the area, tech-based startups often build additional wealth. New dollars enter and circulate in the local economy as products are created with the ability to sell outside of the region. Our set of programs are designed for the community to attract and support technology companies to help them launch and grow.
Tech Accelerator
Cultivating new opportunities
Programs such as the 1ST50K competition provide $50,000 non-dilutive to teams that locate in the communities we power. As both an attractant for new talent and innovative teams as well as local access to capital, the program also offers access to venture capital and angel investment networks, mentorship, office space, and more.
More on 1ST50K
Redhawk Startup Experience
Expanding knowledge beyond the classroom.
The Redhawk Startup Experience provides a select group of students from diverse educational backgrounds with hands-on learning in startup processes. The program provides students the opportunity to apply their knowledge and gain on-the-job experience while working closely with local startups. Students are selected to complete a seminar with experienced startup founders, followed by a world-class paid internship.
More on the Startup Experience
Access to Capital
Seed and early-state capital and resources.
We have several models for injecting capital into early stage companies, and they are all guided by the same philosophy: a community approach - creating structures for the local community, region, and state to support initiatives funding companies with founder-friendly terms that best sets them up for success in their rural communities.