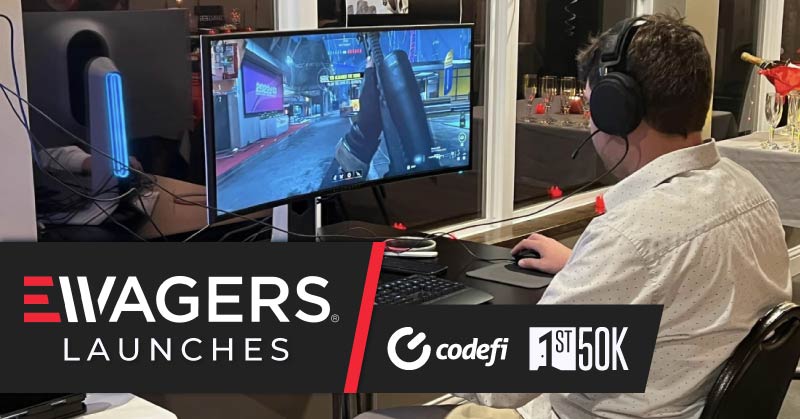 1ST50K Awardee Ewagers Approved to Officially Launch
November 30, 2022
After 15 months of rigorous auditing, Ewagers1 has officially launched, now allowing real money transactions.
Ewagers is an Esports skill-based betting platform enabling users to pick from one of four unique wagering options: Wagers, Side Wagers, Streamer Wagers, and Tournaments. The wagers can be made on a wide range of games and provide flexibility in betting freedom, giving users the power to create tailor-made wagers to fit their desired specifications.
"To dedicate three years of my life to get to this point is incredibly rewarding. We spent months going through audit after audit just to be approved for real money transactions," said Noah Fulk, Founder and CEO of Ewagers. "I'm proud to say we can now offer the pinnacle of Esport competition to all gamers. I look forward to progressing and hope to bring live competitions to the Cape and Paducah area soon."
Audits were facilitated by Visa, MasterCard, American Express, banking partners, and even the largest gaming laboratory in North America to validate the platform's legitimacy and compliance with state-by-state legislation.
Prior to transacting real money, Ewagers allowed users to compete using "funny money or fake funds," which allowed them to get familiar with the platform and provide user feedback. With this approval, Ewagers can now generate revenue, begin official marketing efforts, and scale the platform to have "exit" potential.
Ewagers has over 60 exclusive streaming sponsorships and three professional Esport Teams signed to promote the platform.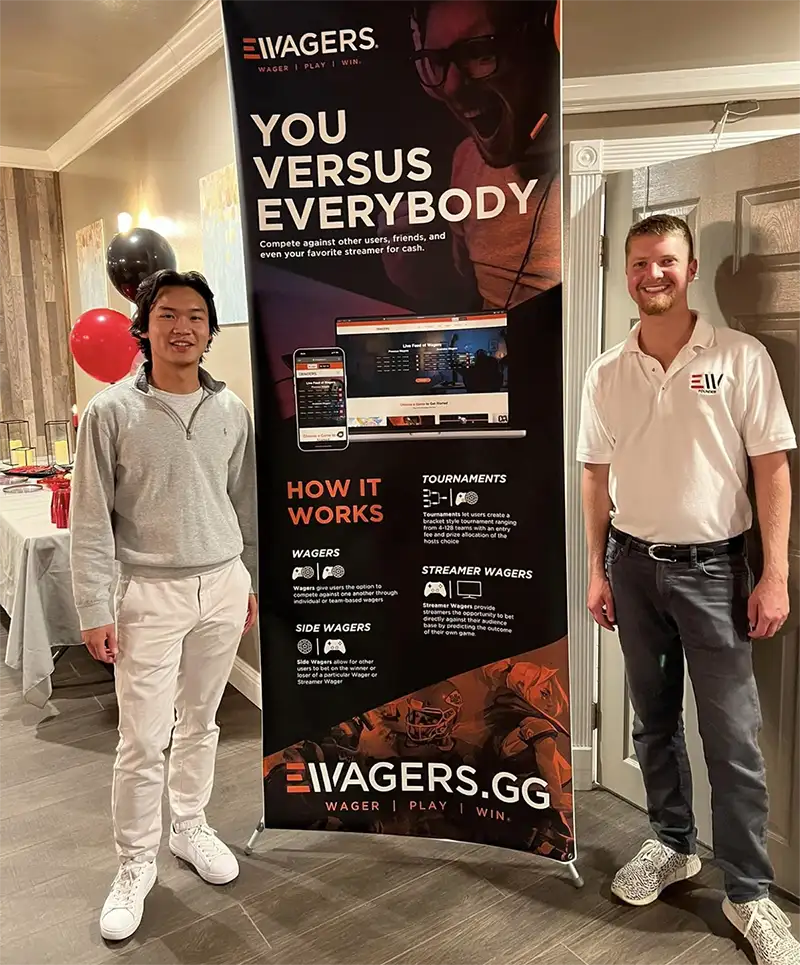 Ewagers is a participant in Codefi's 2022 1ST50K Accelerator,2 where local entrepreneurs and coaches assist companies in the program with tactics to accelerate growth, including product development, customer acquisition, and raising investment capital.
"Noah and Kevin (co-founders of Ewagers) have really persevered through considerable regulatory and security compliance to ready their product for the e-sports wagering market," said Dr. James Stapleton, co-founder of Codefi. "Successful tech company founders have to provide evidence of traction that their concept is feasible and viable before investors or anyone else will really care—and not all founders are willing to grind out this phase. Congrats to them on taking this big step forward."
Codefi has awarded $700,000 in grants to 1ST50K teams since 2015. A recent labor market analytics and economic data research study concluded that for every $1 awarded to these companies since 2019, more than $7 is generated in annual direct, indirect, and induced economic impact – which includes annual wages on new jobs created and changes in taxes on production and imports.
Ewagers is an online Wager group focused on everything Esports! We are proud to offer new exciting forms of Wagers on the betting scene. Ewagers allows users to compete against other users, friends, and even their favorite streamer for cash. Rank up in the unique progression system, gaining new rewards and experience as you play. Currently providing services for Xbox One, PlayStation, and PC.
We want to eliminate the skills and opportunity gaps preventing workers and entrepreneurs in rural regions from thriving in the digital economy.
We are tech entrepreneurs who partner with private and public groups in rural communities to deploy an innovation ecosystem to educate and train digital workers and entrepreneurs, build and attract software-focused companies, and create community spaces to expand the digital economy. In strong digital economies, workers drive innovation and become entrepreneurs, creating local wealth, more economic diversity, and future-proof jobs and occupations.