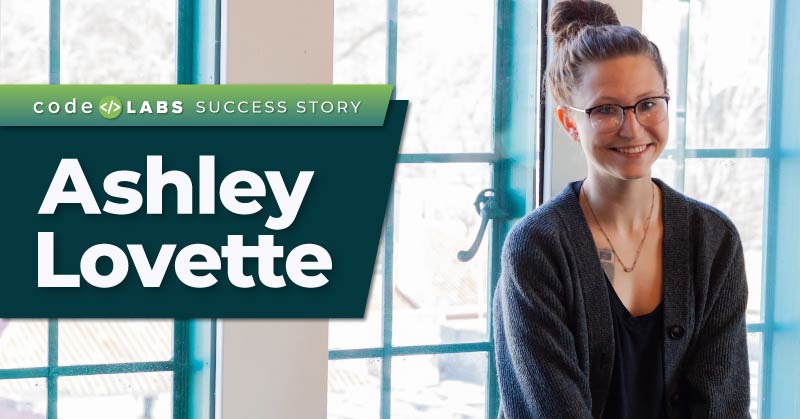 Code Labs Success Story
How Code Labs helped Ashley go from a Mixologist to a Software Engineer
September 28, 2022
Ashley started her journey with Code Labs in September, 2021, and finished the program in July, 2022.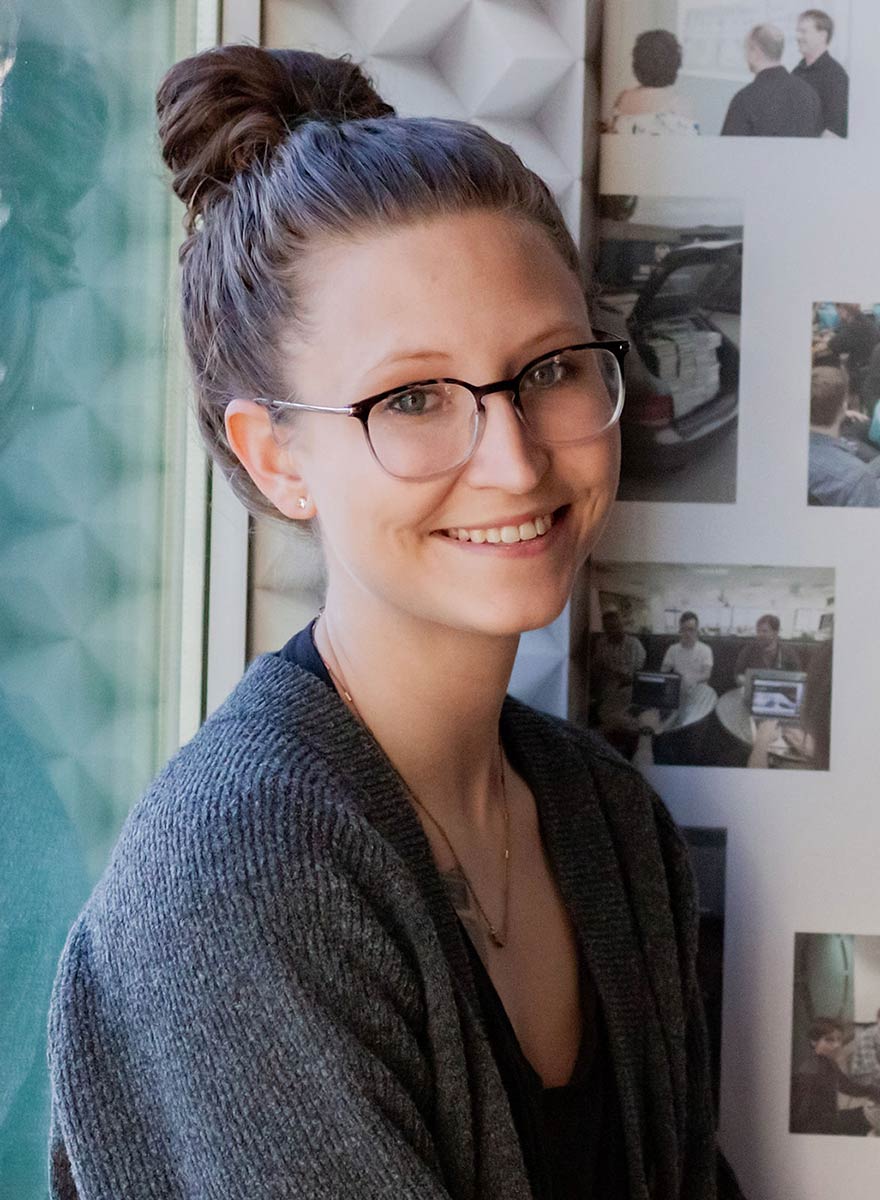 Name: Ashley Lovette
Job Title: Vizient Inc., Associate Software Engineer
Hometown: Poplar Bluff, MO
Before Code Labs
Ashley is a Code Labs1 graduate who has gone from working in the hospitality industry to software development with her new coding knowledge! Native to Poplar Bluff, Missouri, USA, and still living there today, Ashley enjoys traveling, music, spending time with family and friends, and of course, coding. :) She spent many years working as a Mixologist in the hospitality service industry as well as focusing on her studies to enter the music industry.
Her company laid off several employees during the start of the 2020 pandemic, leaving Ashley unemployed which led her to explore different career opportunities.
"After temporarily losing my job due to the pandemic in March 2020, I found myself in a place of severe emotional and financial stress. I started realizing that a career in the service industry was not right for me. I had a few friends I worked with who began learning to code at a Software Development school in Nashville. I found coding interesting but knew I couldn't afford a $15,000 boot camp."
"I hung around Nashville for a while, trying a few different things, but ultimately stuck to serving/bartending to pay the bills. At this point, I knew I needed to figure out what I could do with my life to create a financially stable career that I was passionate about. Around this time, a family member sent me a link to the Code Labs website and I was virtually sold. It was just a matter of getting back home to Poplar Bluff so that I could partake in this amazing, FREE program. So I did!"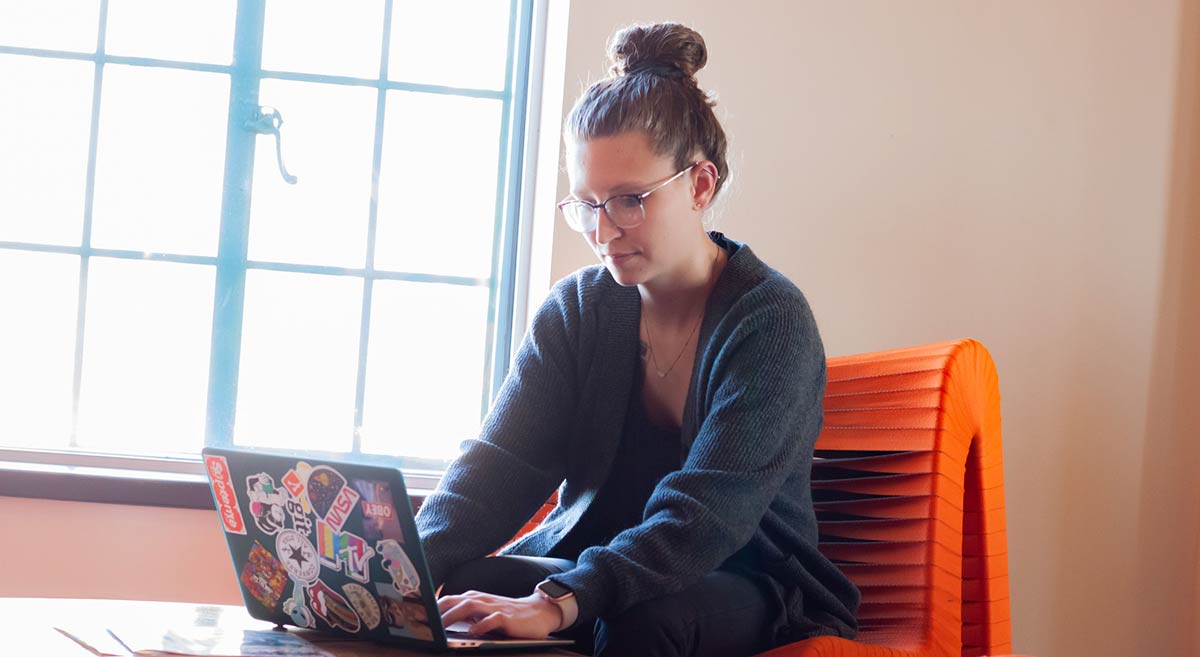 Ashley's Code Labs Experience
Code Labs was the first formal coding course Ashley took starting the front-end program in September 2021. She mastered Angular and upon graduating from the front-end program, she learned Ruby on Rails during the back-end program.
"A big reason I had never tried to learn to code before was that I was afraid I wouldn't be able to hold myself accountable when learning. Will and Nolan were incredibly helpful code coaches. I was worried I would get frustrated and give up. Believe me, I still did (and do) get frustrated, but having code coaches around to answer questions, point you in the right direction, and remind you that imposter syndrome is not a unique feeling makes all the difference in the world."
Through the course of the program, regional employer partners host employer-led capstone projects and paid work experiences, giving them a chance to make connections within the tech industry and have the first pick of new digital talent ready for hire. Ashley worked with two employer partners during the program – Alan Wire2 and Rone Farms.
"Working as a team to accomplish a shared code-related goal was the most beneficial part of the capstone project. I worked with Alan Wire on a dashboard for their company. Also, learning to prioritize tasks—what do we need to do right now? What can wait? What task is blocked by another one?"
"...having code coaches around to answer questions, point you in the right direction, and remind you that imposter syndrome is not a unique feeling makes all the difference in the world."
After graduation, Ashley was invited to Codefi's paid work experience led by the mentorship of Codefi Labs software developer, Lee Hodges. Through this experience, Ashley was introduced to working with Rone Farms, applying her newly learned skills to meet the needs of the client's requested project.
"My paid work experience allowed me to work on a project for Rone Farms that parses CSVs on the backend and the front-end (which was my role), showing a table with all the data collected from the soils of various fields and farms. You could expand each table row into a subset of rows showing the history of each field's soil data and also export each report as a PDF."
"This was my first experience as a paid developer, and I learned the best practices when working in sprints, picking up stories, and much more about Angular than I could have predicted. Through the local Women In Tech networking group, I was able to meet colleagues who let me use them as a reference, and ultimately helped me land a job at Vizient."
Aside from the Code Labs program, Ashley was invited to establish and lead a new Women in Tech Networking Group sponsored by Codefi and Vizient. This leadership role introduced her to multiple women and men in the tech community striving for professional growth, continued education, and a sense of familiarity in the local tech community.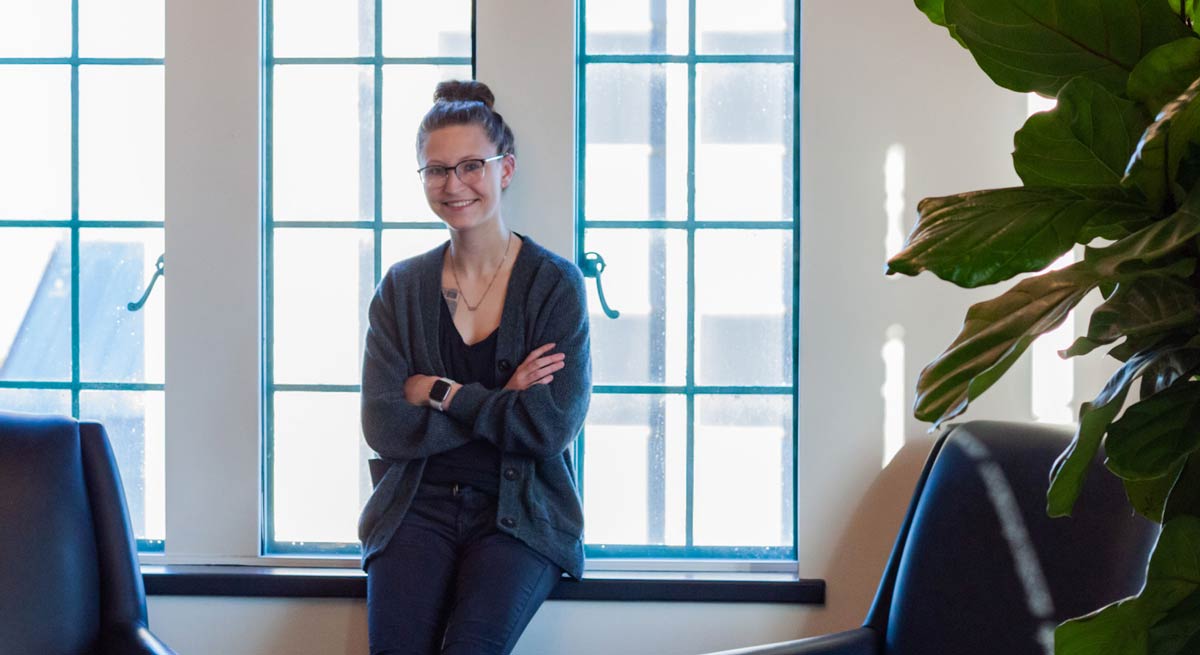 How Code Labs has Impacted Ashley's Life
Code Labs introduced Ashley to a completely new career and gave her an introduction to the tech industry. After Code Labs, she was welcomed as a new team member with Vizient,3 the nation's leading health care performance improvement company, serving more than 50% of the nation's acute care providers.
"Code Labs changed my life fully. It helped me realize and establish my passion for coding and connected me with people that I still communicate with today. It was my first stepping stone into a network of like-minded, tech-savvy individuals. It helped me build a portfolio with real-life applications that I had brainstormed, planned, and built myself. I know for a fact that I would not be where I am today without Code Labs."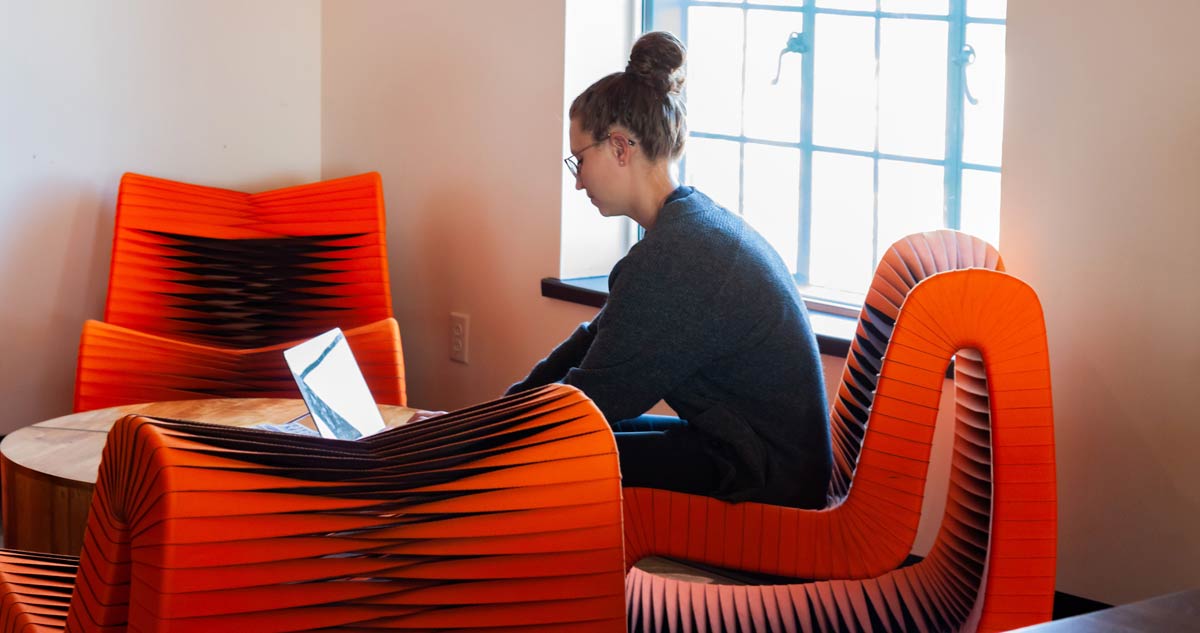 Life for Ashley after Code Labs
"I absolutely love my job. The culture is great, the work is compelling and interesting to me, and I feel incredibly grateful for the experience I received to help me get this job. Because of this job, my quality of life has changed drastically. Working in the service industry makes it incredibly hard to have a work-life balance with vacations and weekends off with family. I now have all of those things plus great benefits and a healthy financial situation."
"Code Labs changed my life fully...I know for a fact that I would not be where I am today without Code Labs."
Ashley's time spent with the Vizient team as an Associate Software Engineer has led her to have a healthy work-life balance where she gets to step away from her work at the end of the day and kickstart creativity and problem-solving with her team the very next morning!
"I get on my computer a little before 9 to refresh myself on my previous day's work, and then meet with fellow developers on my team to go over what we're all working on. We then split into pairs and begin coding. Throughout the morning, we have a standup with our production team, quality engineers, and UX/UI designer. I usually spend the rest of the day coding with scattered meetings depending on the day of the week. My day ends at 5!"
Advice from Ashley to Future Code Labs Applicants and Grads:
"If your hesitance is related to feeling like you won't be good at coding, you will never know if you don't try! You may have an experience like mine and stumble upon your new passion."
"Don't give up...Code Labs gives you everything you need, from mentorship, to curriculum, to extra resources."
"Don't give up. I was incredibly intimidated at first by the sheer volume of things I thought I needed to learn to build an app by myself. Code Labs gives you everything you need, from mentorship, to curriculum, to extra resources."
"Network when you can, build a portfolio when you have applications to show off, and try to touch the keyboard at least once a day even if it's only for ten minutes. You'll never know everything so be willing to keep learning. And have fun with it, don't make yourself miserable trying to be the best or understand every little detail. The more invested you become in coding (which will happen over time) the more things will begin to click in your head."