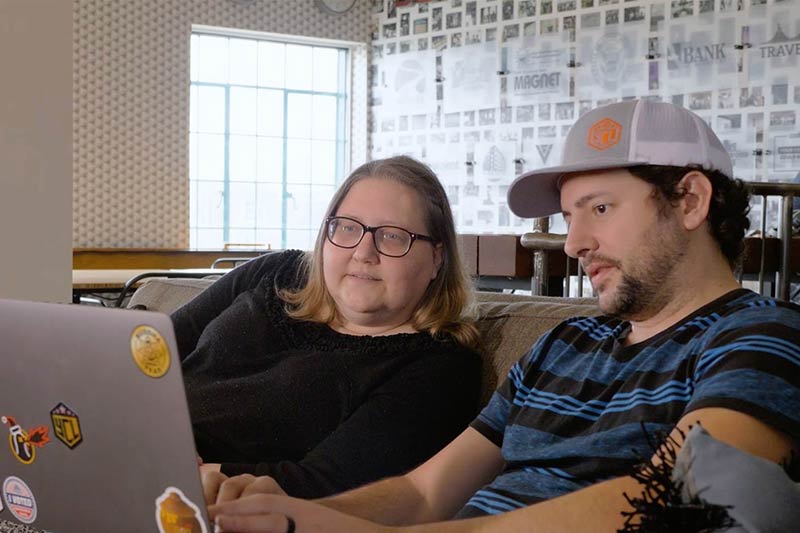 Code Labs
Software Developer Training
Code Labs is a local tech education and on-the-job training program provided by experienced software developers to adults in rural communities in Missouri and Kentucky. Our Full-Stack Web Developer program provides the skills, practical experience, and job readiness to prepare you for high salary, high quality entry-level software developer jobs. No prior experience is necessary, and scholarships are provided to those admitted to the program.
Applications are closed for Fall 2022. Check back soon for future dates!
The Code Labs program was established in 2016 when demand for local digital talent sky-rocketed in the Southeast Missouri region. The success and growth of the program are due to the innovative organization, delivery, and employer integration. Courses in the program are part-time, allowing participants to continue earning while learning, and the hands-on practical curriculum is delivered with blends of online learning and local face-to-face instruction.
Uniquely, instructors in the program are professional software developers, who are engaged in the use of modern languages and tools and dedicated to the around-the-clock support of trainees. Local and remote employers sponsor Code Labs' capstone projects in each course, providing trainees a "real-world" experience interviewing and working with a regional employer.
What Do Full-Stack Developers Earn?
Annual Mean Wage of Software Developers in May 2021*
Missouri - $100,290
Kentucky - $97,810
*Results may vary, depending on the company and position. These numbers are not intended to reflect what a Code Labs participant can expect immediately after graduation.
Annual Mean Wage of All Occupations in May 2021
Missouri - $51,390
Kentucky - $48,170
What is


Full-Stack?

Full-stack is a layer of software web development which consists of the front-end and back-end portions of an application.

A full-stack web developer is comfortable working with both back-end and front-end technologies which make a website or application function properly.
Front-End
Front-end is what the users will see or interact with.
We teach you the languages and tools you'll need to create what users see and how they could interact with a website or a mobile application.
Back-End
Back-end is part of the application which the users are not able to see, such as application logic, database, server, etc.
You'll learn the logic on how software applications work behind the scenes to produce desired contents or results.
Database
You'll understand how user information is stored. You'll learn other relevant information, such as setting things up in the cloud.
Essentially, a full-stack developer does both front-end and back-end development.
Courses
Start your journey into the world of coding.
Course One
The part of a website that users interact with directly is termed as the front end, including everything that users experience directly: text colors and styles, images, graphs and tables, buttons, colors, and navigation menu. HTML, CSS, and Javascript are the languages used. The structure, design, behavior, and content of everything seen on the browser screen when websites, web applications, or mobile apps are opened up, is implemented by front-end developers.
What will I learn?
From Setup to Deployment, this course covers it all! After learning the basics of HTML, CSS, and JavaScript you will learn the comprehensive tools in Angular including Components, Directives, Services, Forms, Http Access, Authentication, Optimizing an Angular App with Modules and Offline Compilation, and much more - and in the end: You'll learn how to deploy an application!
COURSE 1 - Front-end Web Development
Intro to HTML and CSS
Intro to JavaScript
Intro to Angular
Master Angular 10
Employer Interview
Capstone Employer-Sponsored Projects
Course Graduation
COURSE 2 - Back-end Web Development
Full-stack Web Development
Course Two
Back-end web development refers to the server side of development where you are primarily focused on how the site works. This type of web development usually consists of three parts: a server, an application, and a database. Back-end developers use languages such as Java, PHP, Ruby on Rails, and .Net to get the back end job done. These languages are used to create dynamic sites like Facebook, Twitter, and Google Maps, which store database information from constantly updated content.
What will I learn?
This course takes a very structured approach of teaching Rails starting with Ruby - the programming language behind Rails. Trainees acquire skills rapidly; utilizing homework assignments, coding exercises, and free web based resources to go with video instruction.
At first, all the code is done from scratch, limiting the use of shortcuts and generators so trainees can understand what's really going on under the hood of Rails applications and can design them the way they want. Then, with solid knowledge and understanding already in place, rapid prototyping methods are introduced in later parts of the course, showing use of generators and scaffolding, finishing with a complete Software as a Service Application that can be used to launch a startup.
COURSE 1 - Front-end Web Development
COURSE 2 - Back-end Web Development
Complete Ruby on Rails Developer
The Ruby Programming Language
Intro to Ruby on Rails
Rails Development Project
Rails Development Project 2
Employer Review
Capstone Employer-Sponsored Projects
Course Graduation
Full-stack Web Development
Don't Just Take

Our Word For It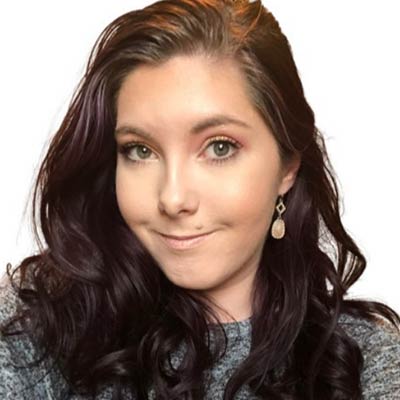 "The classroom learning style was appealing to me and the curriculum was a great way to supplement my other education within the tech field. I appreciated the accessibility the Code Labs program provides from a financial aspect because courses and/or boot camp-type environments in the computer science field can be very costly."
- Bri G.
2022 Alum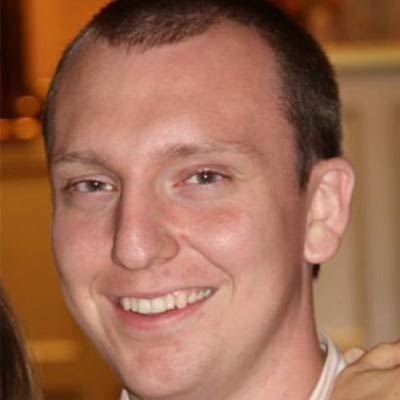 "The flexibility of the program worked well for a work and family schedule, allowing me to work on classwork when I had time and still spend time with my family. The in-group work aspect was another big draw, being able to work with others that were also learning the material and then working together to build projects together was of tremendous help in solidifying the material for me."
- David W.
2022 Alum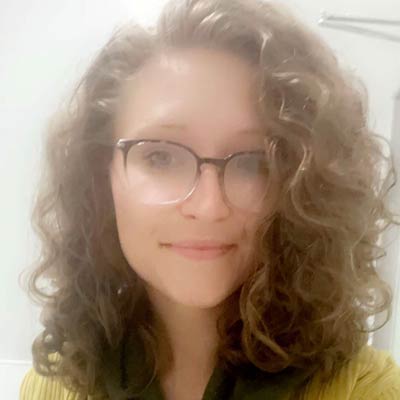 "A big reason I went with Code Labs over any other program was that it's completely free. Paying thousands of dollars to go to a boot camp wasn't feasible for me when I started this program. I love the rural source employment network. Working on and getting paid for a real project is going to look great on a resume and I'm learning things from a perspective I probably never would have had I not been given this opportunity."
- Ashley L.
2022 Alum
The Code Labs Difference
Way beyond a bootcamp!
Breadth & Depth
12-month program provides trainees with appropriate skill development and practice ensuring successful long-term employment.
Code Coaches
Active, professional software developers provide instruction, support, and mentoring alongside a local community of practice.
Employer-driven
Regional employer partners provide tech direction, sponsor capstone and post-graduate paid work experiences, and hire graduates.
Accessible & Inclusive
Part-time evening hybrid program provides scholarship access to women and men of all ages, employment, and experience.
Upcoming Course Dates and Locations
Applications are currently closed. Check back soon for future dates.
FAQ
The part of a website that users interact with directly is termed as front end. It is also referred to as the 'client side' of the application. It includes everything that users experience directly: text colors and styles, images, graphs and tables, buttons, colors, and navigation menu. HTML, CSS, and Javascript are the languages used. The structure, design, behavior, and content of everything seen on the browser screen when websites, web applications, or mobile apps are opened up, is implemented by front-end developers. The developer must ensure that the site is responsive i.e., it appears correctly on devices of all sizes and no part of the website should behave abnormally irrespective of the size of the screen.

Back-end web development refers to the server side of development where you are primarily focused on how the site works. This type of web development usually consists of three parts: a server, an application, and a database. Code written by back-end developers is what communicates the database information back to the browser. Anything you can't easily see with the eye such as databases and servers is the work of a back-end developer.
The Code Labs Full-Stack Web Development program requires no prior programming experience, but trainees will need to be comfortable with computer use (using the internet, downloading software, etc). This program is intended to teach skills needed to be employable as an entry-level web developer and is best suited for individuals who are interested in a career in tech. Students should be 18 or older. We have also found that students who succeed in the class have a solid foundation in basic math and analytical problem-solving.

Participants who want to complete the Code Labs Back-End Web Development program must have completed Code Labs Front-End Development, or an equivalent training or education program.

**If you previously completed the Front-End Web Development course, just check the box on the application form and your application will be complete.
Code Labs is currently a scholarship based program so each selected participant can apply and complete the program at no cost. Scholarships are supported by local, state and federal government agencies and local charitable contributions.
Over the 12-month program, most students will need to commit at least 20 hours per week to in-class and at-home work.
Experience in software development is not required in order to be accepted into the program. Past graduates of the program have ranged from zero development experience to those with basic software development skills.
Students will need access to a laptop to participate in the course. Chromebooks and tablets will not be sufficient for use in this course. A Mac is sufficient. If working from a PC, it must have Windows 10. All system upgrades must be applied prior to coming to class. Access to the internet is also required to complete the program whether enrolled in our virtual or in-person courses.

If access to a laptop is keeping you from applying for the program, please contact the team at Codefi.
Each student is assessed on the following criteria:
Application form submitted and pre-work course completed.
Available time to spend on program activity.
When enrolling students, we also strive to assemble a class that reflects the broader community and represents a diverse array of backgrounds.
Participants who want to complete the Code Labs Back-End Web Development program must have completed Code Labs Front-End Development, or an equivalent training or education program.
**If you previously completed the Front-End Web Development course, just check the box on the application form and your application will be complete.
Each class has a decision date, by which each participant receives a notification on application status. Please do not inquire about acceptance into the program unless you have not heard by that date.
We understand that life creates schedule challenges, but we can't overestimate the value of meeting with other trainees in the cohort and the code coaches. If a class session is missed, it is critical to complete all the exercises that were assigned before the class, and check-in with other trainees to discuss what was missed from the classroom session. As prior trainees have found, once fallen behind in class, the fast pace of the curriculum means it quickly becomes very difficult to catch up again.
There are no grades in Code Labs courses, but students must satisfactorily complete all of the required assignments from each unit in order to continue to the next unit. The code coaches monitor this progress and deadlines are made clear during the course. Likewise, if participants wish to receive a Certificate of Completion for the course, they must satisfactorily complete the capstone project which is the last unit of the program.
We will be offering additional courses in the future.
Completing the program does not guarantee employment. However, the courses in the program will provide even participants with no previous software development experience, with increasing levels of skills to seek entry-level employment, paid work experience or on-the-job training, or additional education. As described previously, each course includes a capstone project sponsored by local or remote employers, providing participants introductions to those employers. Graduates are also invited to subscribe at no cost to the Codefi Labs Rural Source Employment Network, a national network connecting local talent to employers and contractors.
All of our highly qualified code coaches have worked in the industry and have relevant teaching experience. Our code coaches go through a selection process to ensure top quality for the program.
Upon acceptance into the program, participants are onboarded to our communication tool where they gain access to our team of code coaches and other trainees participating in the program.

Graduates will continue to have access to this communication tool after the program to allow continued collaboration with their colleagues and code coaches as they grow and expand their careers.
A full-stack developer is a professional who can handle back-end development tasks such as databases, servers, and systems engineering, as well as front-end web development and UI work. Depending on the project, the work might include a mobile stack, a web stack, or a native application stack.
Each cohort is made up of 20 to 30 students, divided into teams. Two to three code coaches are available to assist trainees remotely with the communication tool as well as during the regularly scheduled class time.

Participants work closely with their team throughout the course to work through problems, complete assignments, and build projects. Though working on a team, participants still get to complete each assignment individually, ensuring they understand each topic. Our number one priority is to ensure that each student receives the guidance needed to be successful in the program.
Code Labs is a local tech education and on-the-job training program provided by experienced software developers to adults in rural communities in Missouri and Kentucky. Our Full-Stack Web Developer program provides the skills, practical experience, and job readiness to prepare you for high salary, high quality entry-level software developer jobs. No prior experience is necessary, and scholarships are provided to those admitted to the program.

The success and growth of the Code Labs program is due to its innovative organization, delivery, and employer integration. Courses in the program are part time, allowing participants to continue earning while learning, and the hands-on practical curriculum is delivered with blends of online learning and local face-to-face instruction. Uniquely, instructors in the program are professional software developers, who are engaged in use of modern languages and tools and dedicated to around the clock support of trainees. Finally, local and remote employers sponsor Code Labs' capstone projects in each course, providing trainees a "real-world" experience interviewing and working with an employer.

Code Labs is owned and operated by Codefi, a group of tech entrepreneurs located in southeast Missouri who partner with private and public groups to deploy an innovation ecosystem to train digital workers and entrepreneurs, build and attract software-focused companies, and create community spaces to expand the digital economy in rural communities.

Codefi's mission is to eliminate the skills and opportunity gaps preventing workers and entrepreneurs in rural regions from thriving in the digital economy. In strong digital economies, workers drive innovation and become entrepreneurs, creating local wealth, more economic diversity, and future-proof jobs and occupations.

[Rachel photo]