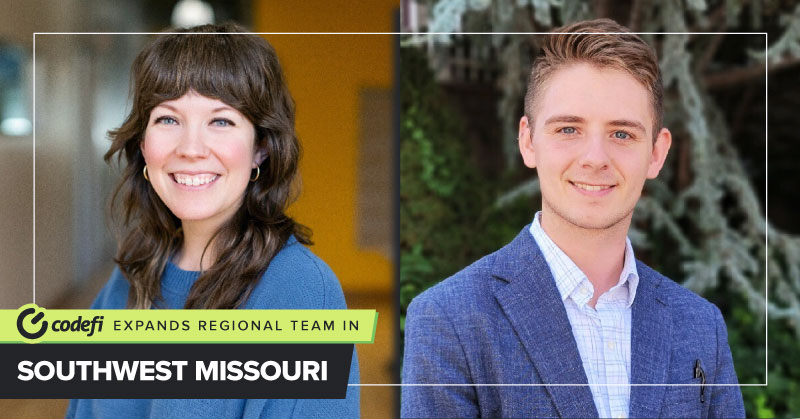 Codefi Expands Regional Team in Southwest Missouri
October 2, 2023
Codefi's commitment to the Southern Missouri Innovation Network1 continues to expand with the addition of two new teammates based out of Springfield, Missouri, and 2023 as a breakout year is looking even better.
Crystal Owens,2 a seasoned innovation catalyst with an entrepreneurial spirit, is set to assume the role of Head of Startup Programs in October. Also joining the team in October is Mark Wallace,3 a project management specialist with a deep commitment to economic development who will be taking on the position of Head of Regional Networks. These two new team members are perfectly positioned to help us continue closing the opportunity and skills gaps preventing entrepreneurs and digital talent from disrupting the status quo and fueling innovation across Southern Missouri.
Crystal and Mark will join a team being developed by Codefi co-founder, Dr. James Stapleton, who relocated to Springfield earlier this year4 and will work out of our satellite location based in Springfield at efactory's newest office space in Brick City 3.5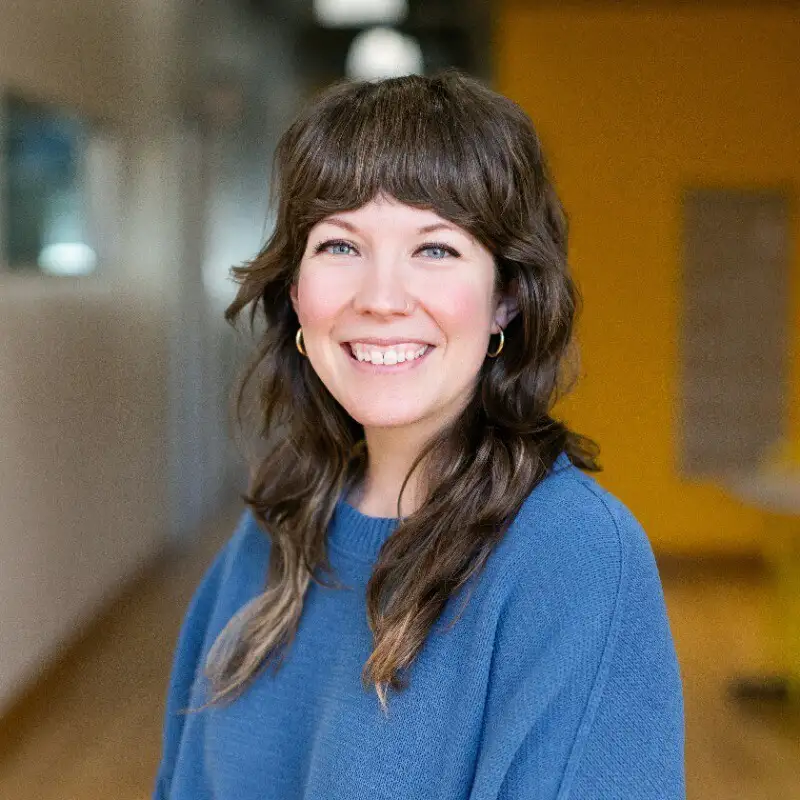 Owens is moving back to Springfield after a lengthy tenure in St. Louis at the Cambridge Innovation Center and Center for Emerging Technologies, where she successfully served in various capacities. Her experience working with tech startups and her entrepreneurial spirit set her up for success in her new role leading our startup programs.
"Codefi's focus on creating lasting impact in rural communities is what drew me to the organization. I'm originally from a small town in southwest Missouri, but spent five years in Springfield before moving to St. Louis in 2010. At the time, I couldn't find the type of opportunities I was looking for, so I headed for a bigger market. Returning now, after nearly 14 years away, I wasn't sure what awaited me in Springfield, but when I found Codefi, it was a no-brainer," Owens said. "I'm so stoked to join an organization that genuinely wants to make the region and state a better place with more opportunities for people in towns like I grew up in. I'm thrilled to be doing work I love alongside folks who care about lasting change, and I'm so excited to jump in!"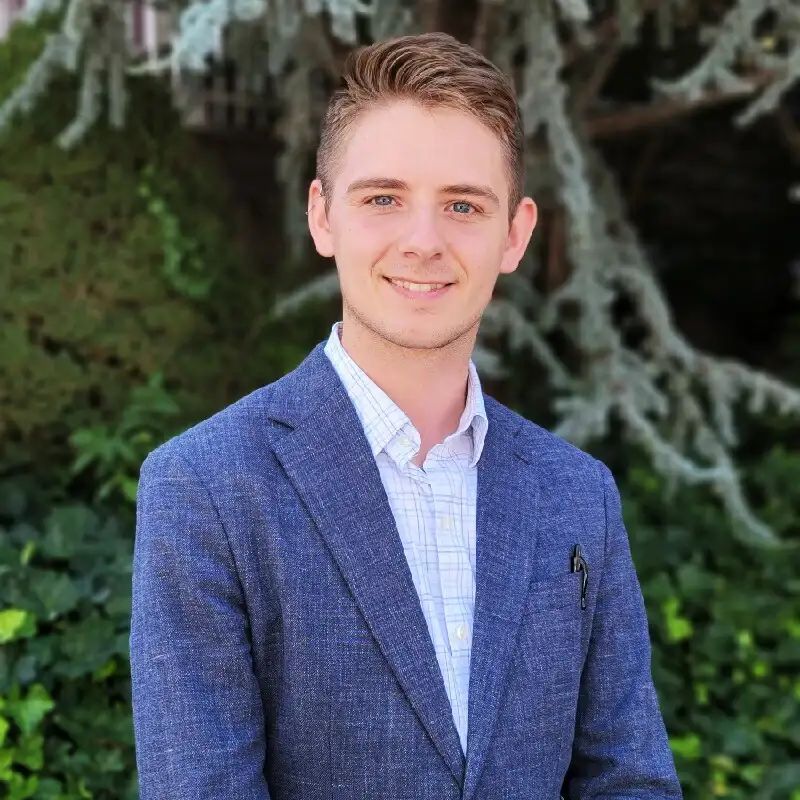 Wallace joins the Codefi team fresh off of a project management role with the Missouri Department of Economic Development. Before his time with the DED, Mark led economic development efforts for Show Me Christian County and has deep roots in the southwest Missouri region.
"Transitioning from work in Missouri's established economic development field to joining the dynamic team at Codefi allows me to engage in exciting work serving businesses and organizations at the forefront of innovation," Wallace said. "I believe our communities have the potential to be leaders in the burgeoning digital economy, and I am excited to help lead the charge!"
With the addition of Owens and Wallace, the team at Codefi continues the tradition it started in its headquarters at Cape Girardeau, attracting talent with unique skills and an immense drive and passion to solve hard problems and improve opportunities for entrepreneurs and workers, no matter where they live.
"I often get asked what the secret to Codefi's success has been, and that's easy. It's the commitment and persistence of our team," said Dr. James Stapleton, co-founder. "Chris and I get to work with a team that shares our passion and willingness to do whatever it takes to achieve our mission. We are excited to find individuals like Crystal and Mark, who fit our unique mold," he added.