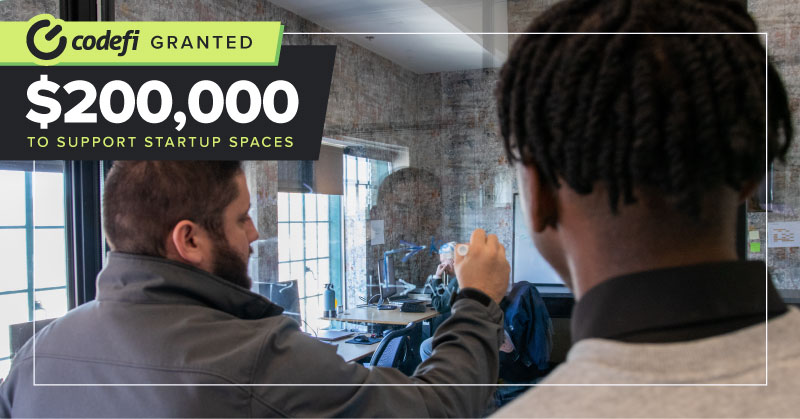 Codefi granted $200,000 to support startup spaces through Missouri Technology Corporation's Physical Infrastructure Grant Program
October 4, 2023
The Missouri Technology Corporation1 completed a Catalyzing Innovation report in 2022 and determined five key strategies to support innovation and entrepreneurship—to help the state compete at a global scale now and in the future.
Strategy Two: Grow and Scale has a focus of increasing access to quality entrepreneurial support services throughout Missouri to ensure companies are able to grow and scale. And an action item connected to that strategy is to foster regional efforts to provide quality entrepreneurial support services to high-potential, high-growth, traded sector startups through physical spaces that serve as a region's entrepreneurial focal point.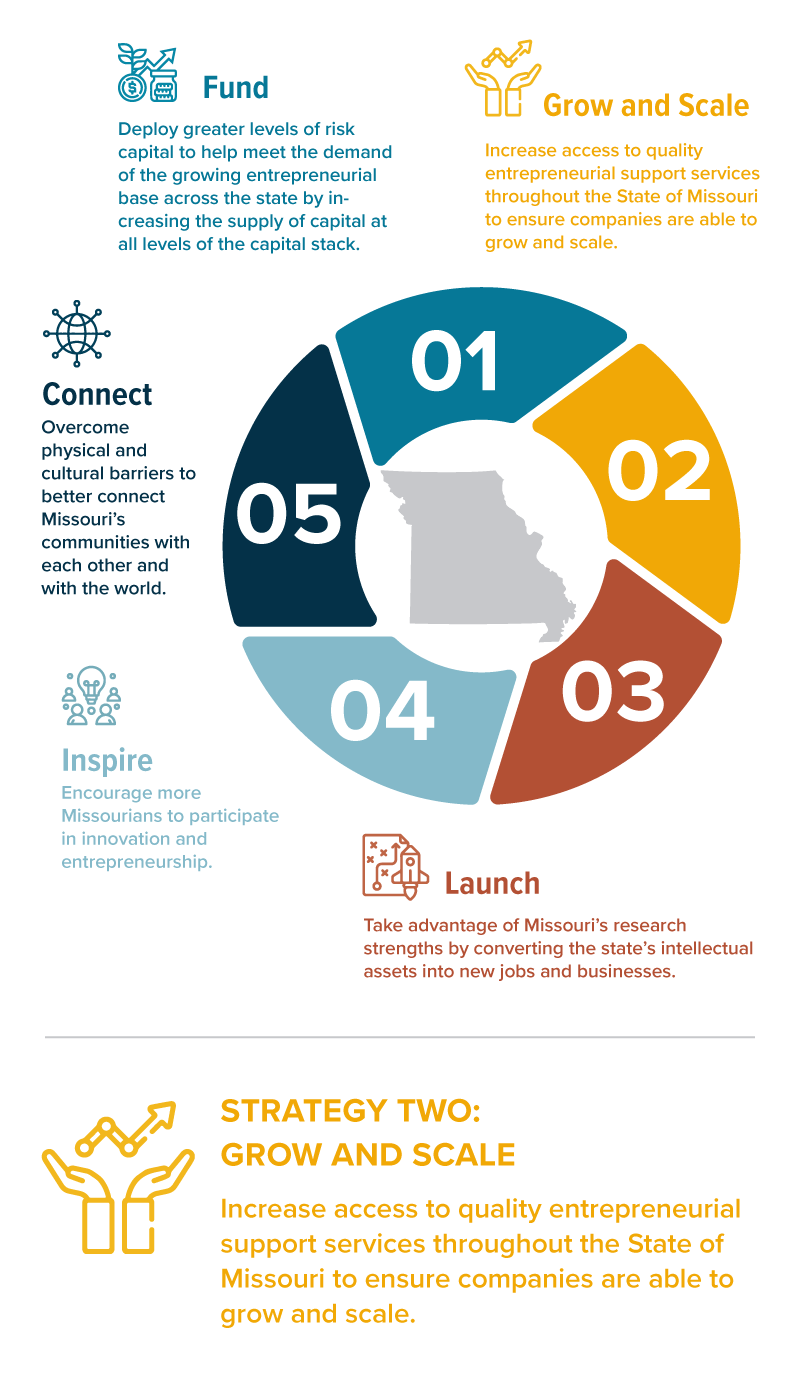 We can look to research from organizations such as the Brookings Institution2 that shows us how proximity is an innovation-driving factor. While the models have been implemented successfully in metropolitan and urban areas, we have to think a little bit differently, considering the southern half of Missouri is made up of mostly small towns and rural communities.
With this new funding, founders will have an opportunity to receive free office space and memberships at Codefi as participants in established programs such as 1ST50K.3 We're also working to increase economic vitality across our entire region. As part of the recently launched Southern Missouri Innovation Network,4 founders participating in new programs, such as the 120-Day Tech Startup and Early-Stage Business Boot Camp, will have the same access to spaces in communities they live in across the southern half of the state.
There are the tangible benefits of this kind of support, with entrepreneurs receiving even more affordable access to coworking spaces, office space, high-speed internet, and amenities to help them start and grow their businesses. But there is also the intrinsic value of connectedness everyone will have by being alongside each other as we work to create a more prosperous future, from individual entrepreneurs all the way to the organizations and communities that support them.

For some time now, Missouri has lagged behind adjacent states when comparing investments in technology, entrepreneurship, and innovation. The recently announced funding boost5 to the Missouri Technology Corporation is a hopeful change in direction from state leaders to provide more incentives for entrepreneurs to start, grow, and stay here. The future is looking brighter.
Announcing Cape Chamber Partnership and Member Discounts
With the support from this program, we decided to take a step farther in identifying ways to encourage entrepreneurs, small business owners, and anyone who wants to be part of an atmosphere of like-minded people to congregate. We have great news for Cape Girardeau Area Chamber of Commerce6 members new to Codefi. For the next year, anyone who is a member of the Chamber will be eligible for a 50-percent discount on open space memberships (including individual monthly, group monthly, individual annual, and group annual). Just so you don't have to stress about the math, that's $37.50 a month for an individual. Feel free to check out the virtual tour7 if you'd like, or come give us a visit to see it for yourself.
If private office space would be a better fit for you and your business, we're offering Chamber members new to Codefi a 30-percent discount on our market rate for private offices, which also includes up to four free memberships per office for the individuals who will utilize the space.
Need more details? Further explanation of Codefi membership and the benefits of working out of our space can be found on the Coworking page8 of our website.