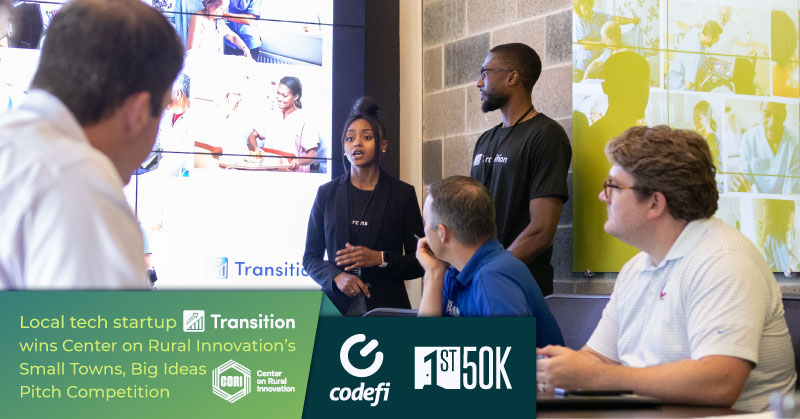 Transition, Local Tech Startup, Wins the Center on Rural Innovation's Small Towns, Big Ideas Pitch Competition
November 14, 2022
Top tech startups from communities supported by the Center on Rural Innovation Network1 (CORI), which spans 33 rural communities across 24 states, competed in the virtual Small Towns, Big Ideas pitch event2 on November 10, 2022.
CORI is in its second year of hosting the pitch competition and had over 30 companies nominated to pitch. Transition,3 a local tech startup, was among the 10 companies nominated and selected to participate and pitch in the competition, taking home the $10,000 prize.
"Unfortunately in healthcare, rural areas continue to be hit the hardest by staffing shortages. At Transition, we're working hard to address this problem, starting here in Southeast Missouri," said Kayla Wright-Jackson, CEO at Transition.
Each startup selected to participate was in the pre-seed or seed stage of their company. They delivered their pitch in front of a panel of investors who judged the presentations based on their product, business model, traction, and narrative.
Transition is a participant in Codefi's 2022 1ST50K Accelerator,4 where local entrepreneurs and coaches assist companies in the program with tactics to accelerate growth, including product development, customer acquisition, and raising investment capital. "We are excited to work with Transition because they are trying to solve a real problem and the founders exemplify the true meaning of entrepreneur," said Dr. James Stapleton, co-founder at Codefi. "We are pleased the investment team at CORI recognized these qualities as well and appreciate the support they provided Kayla and Corey."
Codefi has awarded $700,000 in grants to 1ST50K teams since 2015. A recent labor market analytics and economic data research study concluded that for every $1 awarded to these companies since 2019, more than $7 is generated in annual direct, indirect, and induced economic impact – which includes annual wages on new jobs created and changes in taxes on production and imports.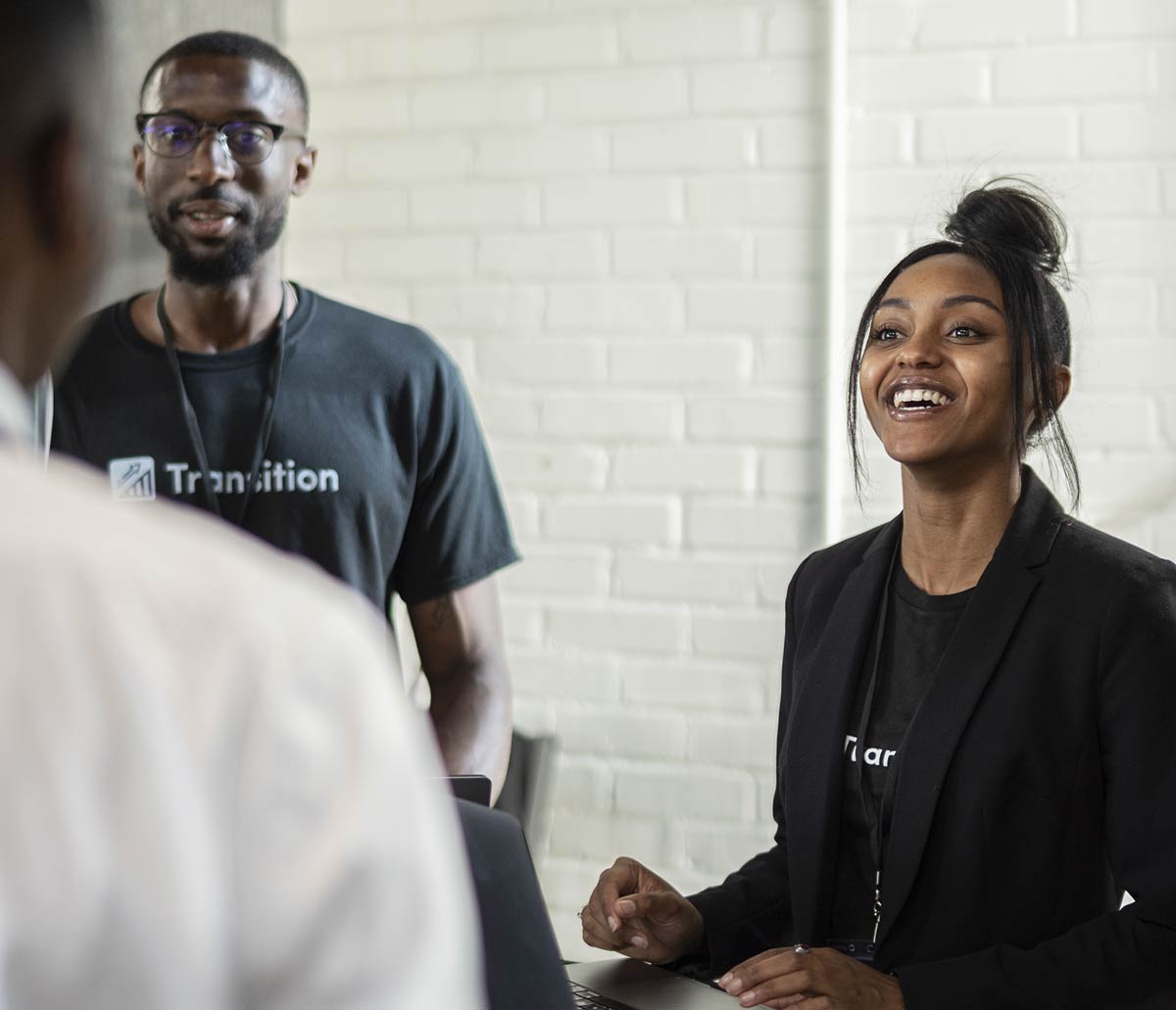 Addressing the Nation's Healthcare Staffing Crisis
Transition is a career service platform addressing the widespread shortage of essential healthcare workers by bridging the gap between allied health training schools and employers to optimize student outcomes.
The Center on Rural Innovation (CORI) is a nonprofit organization partnering with rural leaders across the country to build tech economies that support scalable entrepreneurship and lead to more tech jobs in rural America.
Established in 2017, CORI is at the heart of a dynamic social enterprise focused on closing the rural opportunity gap. To maximize all possible resources to address this critical problem, the organization partners with a taxable nonprofit, Rural Innovation Strategies, Inc. (RISI), and a seed fund, CORI Innovation Fund (CIF), focused on early-stage technology companies located in rural areas.
We want to eliminate the skills and opportunity gaps preventing workers and entrepreneurs in rural regions from thriving in the digital economy.
We are tech entrepreneurs who partner with private and public groups in rural communities to deploy an innovation ecosystem to educate and train digital workers and entrepreneurs, build and attract software-focused companies, and create community spaces to expand the digital economy. In strong digital economies, workers drive innovation and become entrepreneurs, creating local wealth, more economic diversity, and future-proof jobs and occupations.