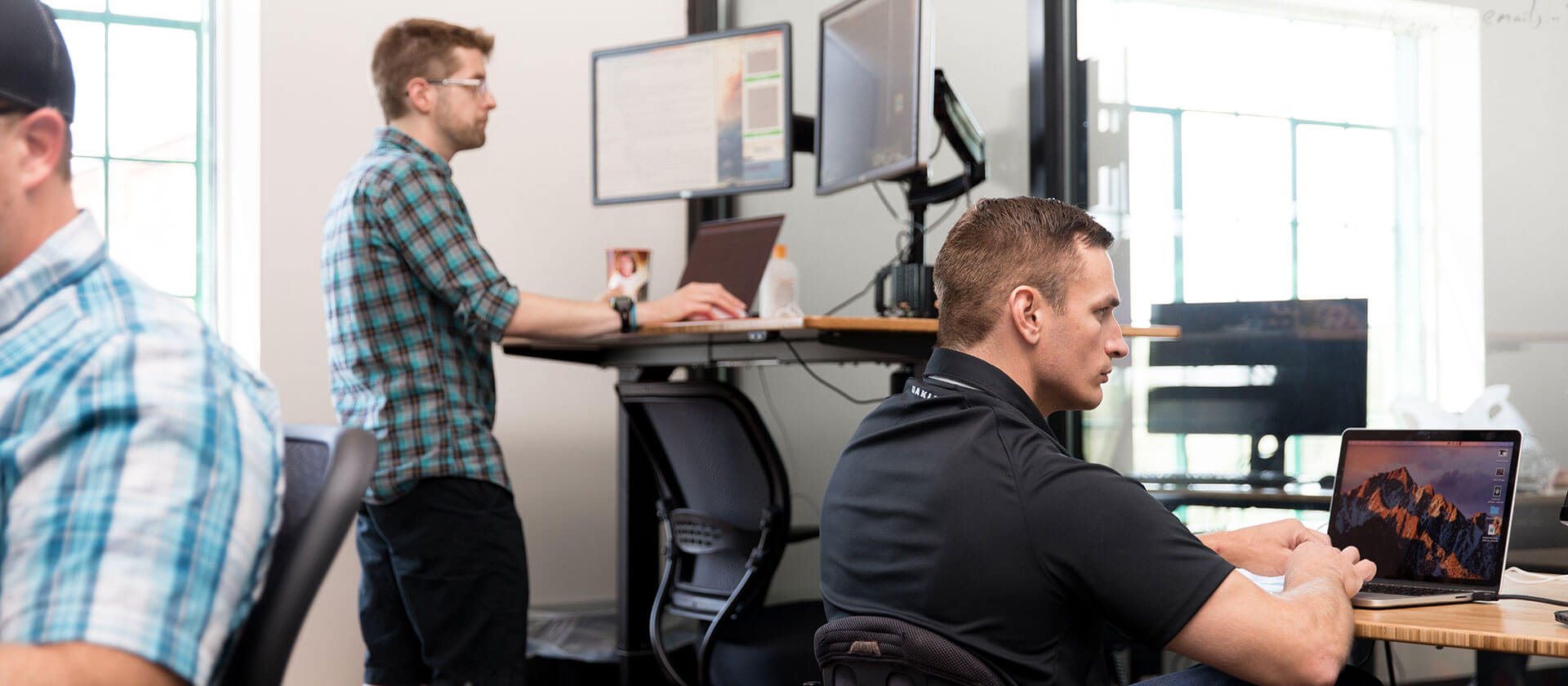 Building a Technology Sector (Part 2): The Hub
November 13, 2018
This writeup is the second of a 3-part series expanding on the Building a Technology Sector1 article. Part 1: Startups, can be found here2
In 2014, we set out on a mission to develop a technology sector in Cape Girardeau. After visiting other successful tech sectors around the country, one thing was clear: we needed a space—proximity was a key driving factor to the success of these other places. Having everyone close together means you are more easily able to disseminate information (increasing the rate of innovation) and share in costs of amenities that otherwise may be out of individual reach.
Let's be clear. Three of the four buildings at our intersection were 95% vacant and rundown before we got started. The revitalization of the space in and of itself was a major undertaking. The Marquette Tech District was part of a larger $35 million commercial development project that includes two restaurants and the now open Marriott Courtyard3. But a space alone isn't enough. We discovered there were two critical pieces to increasing the likelihood of success: amenities and connecting the people.
Amenities
Anyone can create an office space. Put a desk and chair in a room and you're all set. But to set companies up for serious success, you have to surround them with more than the basic essentials. You have to provide resources that offer significant value to them.
Codefi offers member benefits and perks4 that rival any coworking space in the nation: tech-powered offices and conference rooms, free craft beer and gourmet coffee, and free subscriptions to resources like LegalGPS5. Layout and design is important, as well. Do graffiti walls and orange seatbelt chairs guarantee the next technological advancement? No. But being in an atmosphere that puts you in the mindset in which you'll create it helps.
Connectivity. It's a pretty easy concept to grasp that tech companies need digital access and making it as fast and inexpensive as possible makes it attractive to build, develop, and retain innovative companies. We worked in partnership with the City of Cape Girardeau6 and Big River Communications7 to bring fiber to the district. A gig of bandwidth competes with nearly anywhere around the world.
Complementary spaces. Having additional product and service companies in close proximity increases the strength of a Hub. From restaurants8 to eat at, hotels9 where clients stay, to childcare to retail. But at the end of the day, amenities only help with linear growth, and what we are looking for is exponential.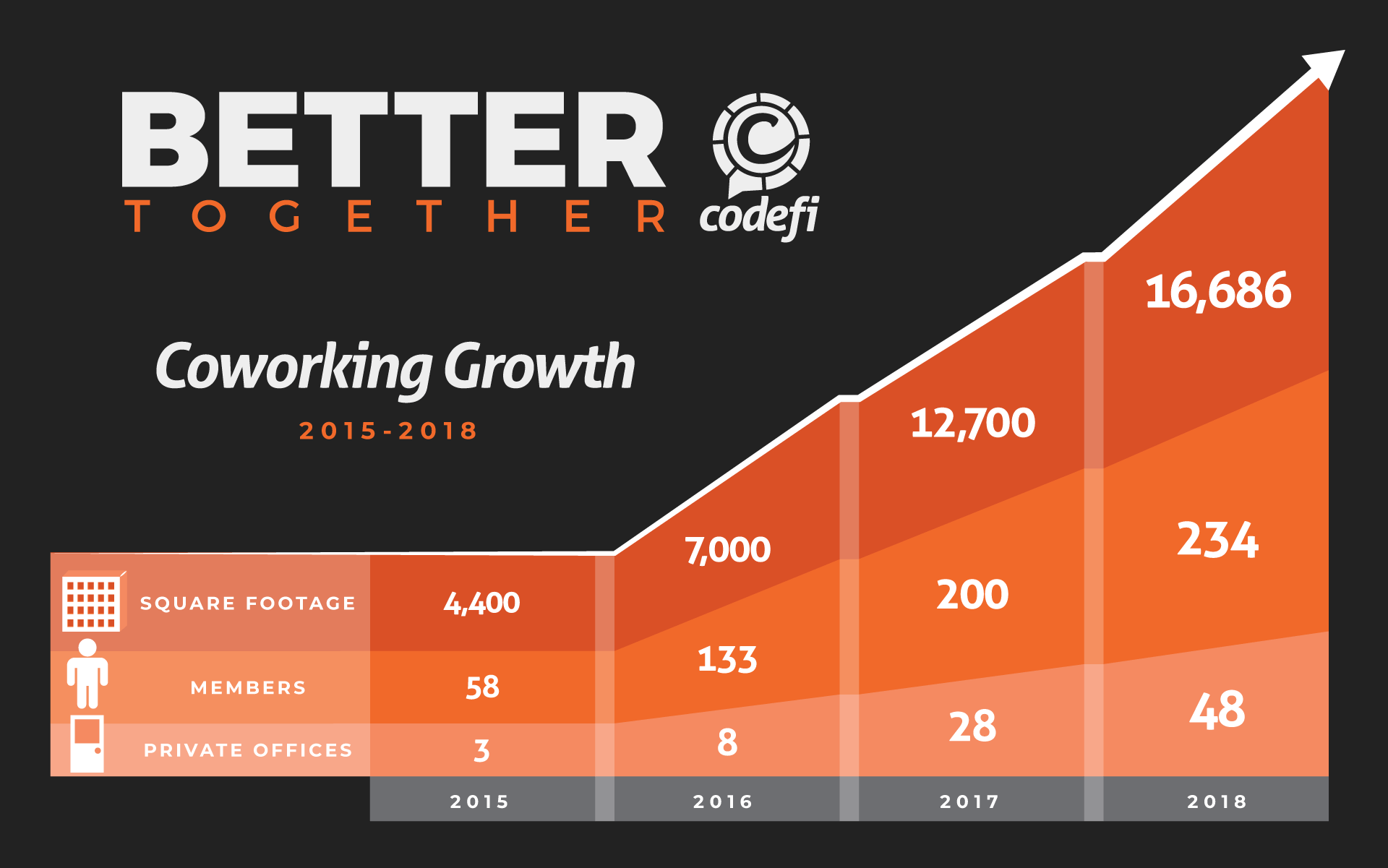 Connecting People
A tech sector is more than a business park, a commercial office, or executive suites. You can't group a bunch of like-minded people or similar companies in close proximity, give them some amenities, and expect exponential results. You have to have strategic plans to connect those people so that the sum of the impact is greater than their individual parts.
What we've found to be the most impactful is to just get these people in the same room with no strict structure and let relationships, joint ventures, and introductions happen organically.
Needless to say, it does happen. It's happened quite a bit too. But most of these people are so busy with their heads down working that planning events is the only way to get them connected. We host monthly Beer:30s and Meet the Members, occasional Fireside Chats10 that bring in successful people to share their experiences, and an annual Marquette Techfest11 that celebrates all of the progress.
We make communication and connecting to others seamless. Codefi has a community Slack12 channel where members can ask for advice, post job openings, and share information. A member directory13 is available to find other people in the community.
What we've found is that as the community grows larger, it then becomes critical to create communities within communities: using strengths inside the community and partnering with external organizations to provide value to them. When goals align, this has shown to have exponential impact in other innovation clusters.
We're happy to announce that The Marquette Tech District Foundation has partnered with Saint Francis Healthcare System to host a large-scale healthcare hackathon in 201914. We're currently working with Southeast Missouri State University to provide a multitude of programs and events that bring value to the companies here, students at the university, and the region as a whole.
Building a Technology Sector is hard work. But we're adamant that it's time we all Shift it into High Gear15. The impact here has been accomplished by a relatively small group of individuals. If we're going to make a lasting impact on our region, we need your help. Do any of these statements resonate with you?
"I'm interested in becoming a member or having a private office at Codefi."
"I can offer pro-bono services to startups to help them grow."
"I'd like to sponsor the 2019 healthcare hackathon and play a part in bringing an industry specific event to life."
"I'm interested in adding a strategic partnership that adds value to the Tech District community."
"I want to set up a tour of Codefi to see what this community is all about."
"I can connect with an influential/successful person that would be interested and a good fit for a Fireside chat."
If so, can we count you in16?