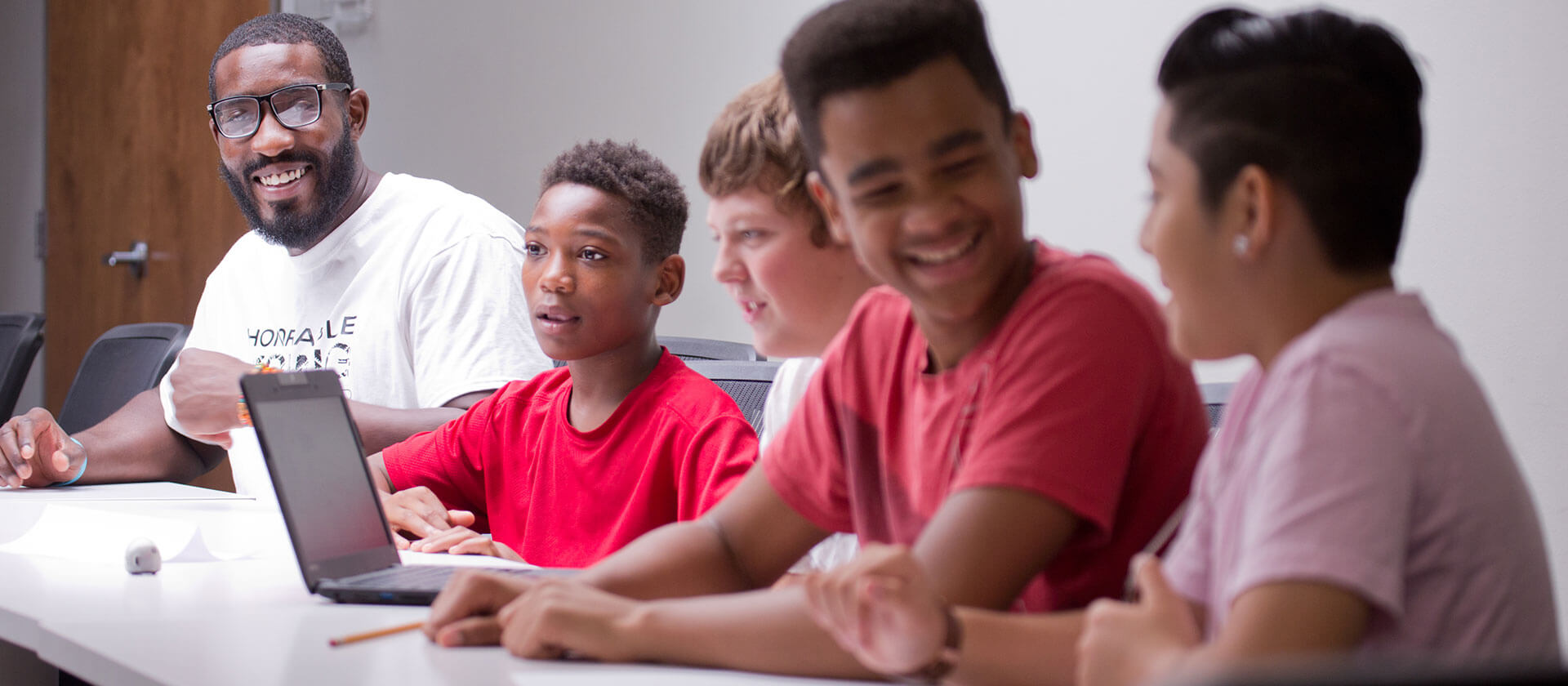 Building a Technology Sector (Part 3): Talent
December 2, 2018
This writeup is the third of a 3-part series expanding on the Building a Technology Sector1 article. Part 2: The Hub, can be found here2.
The most vital piece to building a tech sector is the talent that does the work. There must be modern initiatives in our area to attract, develop, and retain talent. Why should we have specific initiatives for technical talent? Because according to Enrico Moretti in The New Geography of Jobs3, for every innovation job in a city, five additional non-innovative jobs are created, and those workers earn higher salaries than their counterparts in other cities. Concerted efforts in supporting a tech sector growth will see exponential growth in all other areas in our communities.
Tech is the new manufacturing - it is considered an export. This means when we have people and companies in our region creating and selling tech, they are bringing dollars from outside our region to be spent within our communities; unlike a majority of industries that have the dollars just split and circulate internally. A vibrant tech sector depends on joint efforts to attract, develop, and retain the talent.
Attract
Finding and attracting top talent for the innovative and growing companies here is by far their biggest challenge.
Talented people want to work for great companies. Their work answers the questions if they are solving hard problems or if their work is truly meaningful and serves a higher purpose. Of course, established companies can checkmark those, but typically you find this within startups4 because they're building something completely new. Entrepreneurs are responsible for the overwhelming majority of net new jobs, and supporting an ecosystem for innovative startups to thrive is a way to attract talented people to the region.
One way to attract top talent is to give them tough problems and innovative technology to work on, and reward them handsomely. We're excited to announce that The Marquette Tech District Foundation has partnered with Saint Francis Healthcare System to host a large-scale healthcare hackathon in 20195. We're seeking community input to those problems here6. This event will bring hundreds of experts to our region to work on some of the toughest problems in healthcare for the betterment of our community.
There are other ways to attract talented people to the region. We are in a completely new economy than we were 20 years ago; even 10 years ago. We are playing by a new set of rules and need to adapt accordingly. We challenge leadership in government roles be willing to partner with initiatives, or even leading new concerted efforts themselves: like paying people to move here7. We can't play by old rules any longer if we expect to attract talented people in this new era.
Communities that want to attract top talent also have to get behind setting regulations or supporting services and perks that are so desired and essential to their lifestyle. Back in 2015, one of the hottest startups in St. Louis, LockerDome8, couldn't attract top talent because of the city's stance on ride-sharing9.
Develop
It takes significant time, money, and resources to attract talent to relocate. So having initiatives to develop the skills of the current workforce is important. In 2017, we completed research that showed our region severely lacks a technical talent pool. We have one-fifth of the number of developers in the workforce10 compared to our state and national averages. One fifth.
One way we are trying to improve this is through Code Labs One11, a 20-week course designed to introduce participants to computer programming, using the popular programming language, Ruby12. All students complete the same core curriculum during Units 1 and 2. In Unit 3, thanks to companies like Vizient13, Vintage Software14, and Codefi Labs15, students get the chance to learn in-demand skills as they develop a project under the guidance of a local tech employer. Incredibly, graduates who have gone on to receive jobs have seen their salaries increase by an average of more than 200%.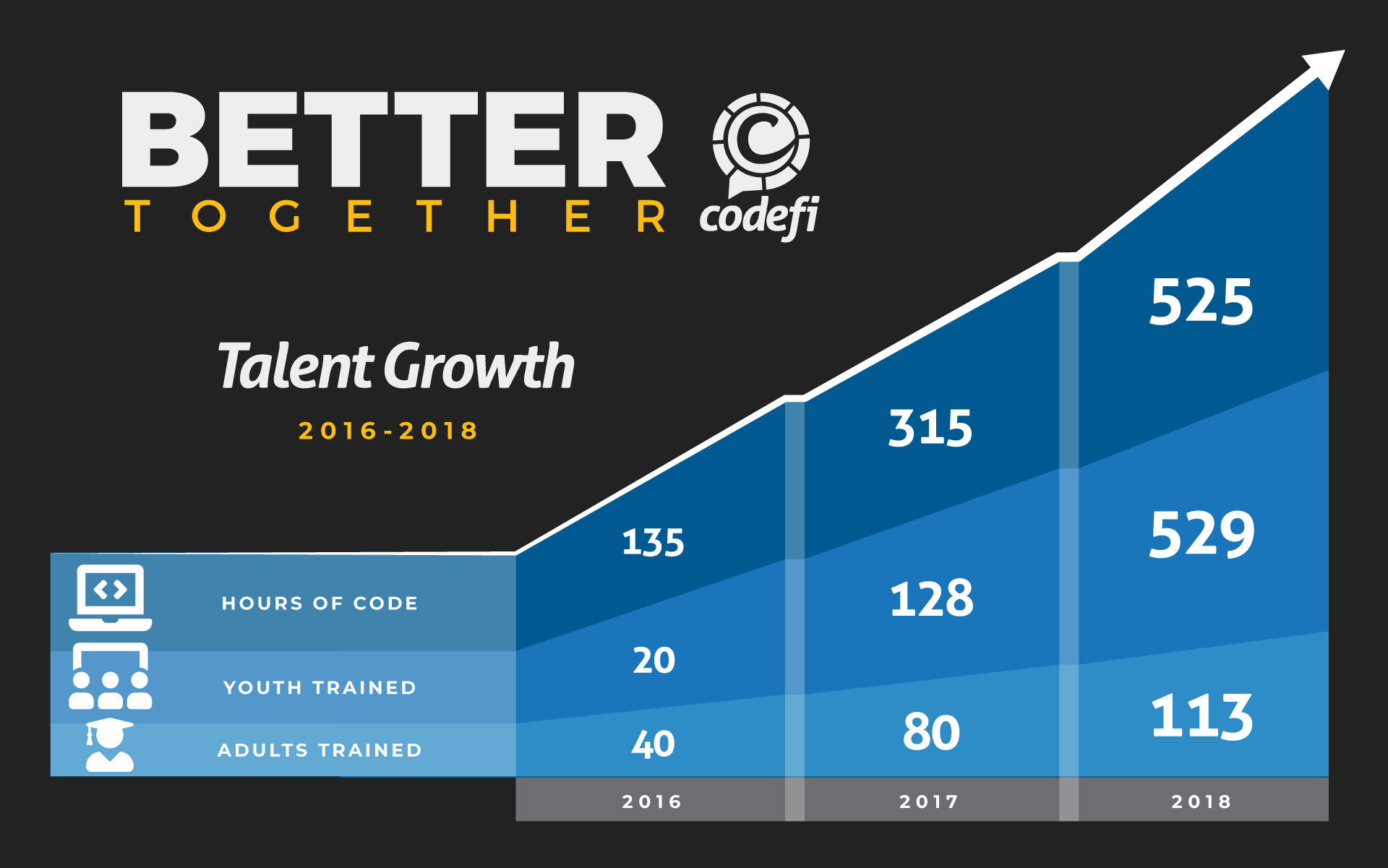 Investing in our future, the Youth Coding League16 was launched Fall 2018. YCL is a free after-school program for middle school students, supported by the Marquette Technology Institute, using Google's CS First17 curriculum and the Scratch Programming Language18. Students spend eight weeks as they're introduced to computer programming and then form teams that create projects to compete within their school. Teams compete to be their school champion, who will go on to compete against other area schools for big cash and prizes. Coders and schools have a platform with individual/school stats and rankings. You can check out the YCL Fall Champions here19.
Retain
Read any book, article, research paper, or blog and you'll find on their lists of ways to increase employee retention is engagement. One way to engage top talent is through community. But an internal community within your lone company isn't enough. Top talent look to build relationships with like-minded people. This is single-handedly the largest benefit Codefi has to offer. Sure, there is office space. But being around people who have the same skillset that sparks conversations often improves productivity in your own work. Want to retain top talent? Plug them into communities outside of your company. We argue that the best way to do that is through proximity. According to research by the Brookings Institute, they agree in The Rise of Innovation Districts20.
This may come as a surprise, but a majority of very talented people don't need to be given awards and accolades to work hard and stick around. They value authentic support, and even genuine disagreement over lip-service. Want to retain top talent? Genuinely get behind what they are pursuing and find ways to support it.
Building a Technology Sector is hard work. But we're adamant that it's time we all Shift it into High Gear21. The impact here has been accomplished by a relatively small group of individuals. If we're going to make a lasting impact on our region, we need your help. Do any of these statements resonate with you?
"I'd like to financially support coding education."
"I'd like to hire registered apprentices at my company to work as adult computer programmers."
"I'd like to volunteer to help with the Youth Coding League but I don't have any coding skills."
"I want to financially support youth coding education."
"I'd like to volunteer for the Youth Coding League as a Tech Pro and share my coding knowledge with 5th and 6th graders in their schools."
"I'd like to sponsor the 2019 healthcare hackathon and play a part in bringing an industry specific event to life."
"I'm interested in adding a strategic partnership that adds value to the Tech District community."
If so, can we count you in22?